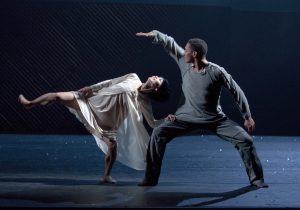 Orange County is in for a surprise, says Royal Swedish Ballet principal dancer Mariko Kida.
"You will see at the theater," she teases in a recent email. "It is exciting not knowing what you will see."
A native of Japan and recipient of the 2014 Prix Benois de la Danse, the much lauded Kida will perform the title role of Juliet this weekend when Royal Swedish Ballet returns to Segerstrom Center with the West Coast debut of choreographer Mats Ek's edgy and explosive "Juliet and Romeo."
Set in shades of gunmetal gray and an ambiguous yet emotionally charged modernistic society, Ek's acclaimed contemporary take on Shakespeare's tale of star-crossed lovers was created in honor of the company's 240th anniversary in 2013.
In addition to being the 2015 Olivier Award winner for Best New Dance Production, Ek's "Juliet and Romeo" most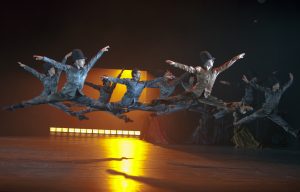 recently received rave reviews for its U.S. premiere in Washington D.C.'s Kennedy Center last week.
"Mats' ballet has a very strong concept and the choreography itself carries the story amazingly," explains Kida, who has been working with Ek since 2006, dancing roles in his "Sleeping Beauty" and "Swan Lake" as well as "Juliet and Romeo." "So I just let out my feeling through the movements… you can trust 100 percent on the choreography."
Known for his intuitive yet powerful interpretations of traditional works, the Swedish-born Ek breaks boldly out of the box in every aspect. For "Juliet and Romeo" that means using rearranged extracts from Tchaikovsky's score, a barebones, urban-inspired set and street wear such as hoodies and jeans to conjure the emotions of rivalries, jealousies, and burgeoning love.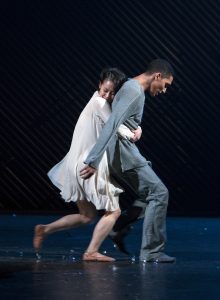 "When we started this 'Juliet and Romeo' creation in 2012, Mats recommended me to read the Shakespeare book 'Romeo and Juliet' in its original," Kida recalls. Chosen as one of "25 to watch" in 2006 by Dance Magazine for her portrayal of Juliet in Jean-Christophe Maillot's "Romeo & Juliet" for Les Grands Ballets Canadiens de Montreal, Kida went on to dance the role in the world premiere of Ek's "Juliet and Romeo" with Royal Swedish Ballet in 2013.
"It was not easy to read in Old English so I read one translated in my native language (Japanese). I have to say Mats Ek's 'Juliet and Romeo' is different from what we see in the movies or classical ballet versions, but quite close to the book I read. You don't see any poison bottle and swords on stage though!"
How does she prepare for such an iconic role? Answer: she doesn't.
"The choreography is already so good and tasty. I just keep it to be as simple as possible."  Royal Swedish Ballet performs Mats Ek's "Juliet and Romeo" June 10-12 in Segerstrom Hall at Segerstrom Center for the Arts. Tickets start at $29. Visit SCFTA.org or call (714) 556-2787.