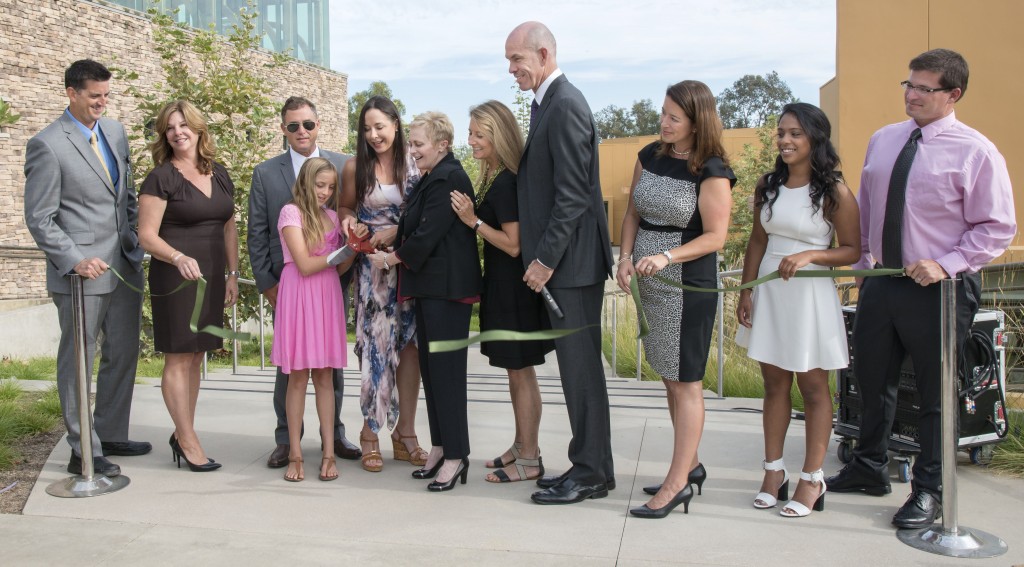 Sage Hill School kicked off the year with a special celebration Monday.
Following the school's traditional welcoming convocation ceremony, officials held a ribbon cutting event for the high school's new $8 million science center.
"It's a great way to start the year," said Head of School Patricia Merz. "Our goal is to inspire our kids… It takes an individual teacher in an incredible space. This space is just one piece of it."
The  13,000 square foot Lisa Argyros and Family Science Center, named such following the $2.5 million gift from the Argyros Family Foundation, opened it's doors for students, staff, parents and community members to explore. Classes in the new center started at 9 a.m.
Among the ceremony attendees were school founders, board members, facility architects and community leaders, including councilman Keith Curry, who represents the Newport Coast district.
Generations of students will now be able to discover and cultivate their gifts under the roof of a technologically sophisticated, multi-disciplinary facility, said school President Gordon McNeill.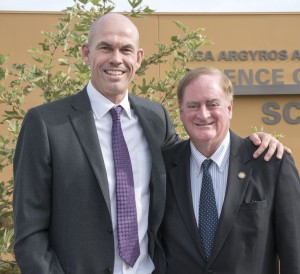 "Out entire community will benefit from this new venue for scientific instruction, experimentation and collaboration," McNeill said.
The facility includes wet and dry labs, floor to ceiling white boards, projectors, student "break out" space, dedicate prep space specific to the discipline and more.
There are independent work spaces for students as well. They can leave their advanced research projects up during the entire year without having to break down and set up their work every day, Merz noted.
The center also includes a series of outdoor classrooms that lead into instructional spaces that then further lead into laboratories, explained David Hart, president of Steinberg Architects, the firm that designed the facility.
"That expands what we're able to do in terms of experiments, demonstrations," and more, Merz said.
It gives a unique flexibility of space, she said.
The design supports different styles of learning, Hart said.
All of the labs also interconnect, he continued, which allows students from each grade level to learn from each other.
"It goes beyond the typical hierarchy of learning," Hart said.
It is a unique design that benefits both the students and teachers, Hart explained.
"We worked very closely with the school and their pedagogy and their desire to create something that was project-based, interactive and student-based," Hart said. "It's unlike a typical classroom building at a high school."
The open plan invites experimentation, Hart noted.
The design is meant to enhance the student learning experience, he said.
It "absolutely" does that, Merz agreed, beyond what they were expecting, she added.
It's evolved a bit since the initial designs, Hart said. It's been adapted to the site, he explained.
"It's been tailored to this site and to Sage," Hart said.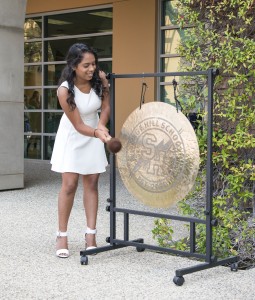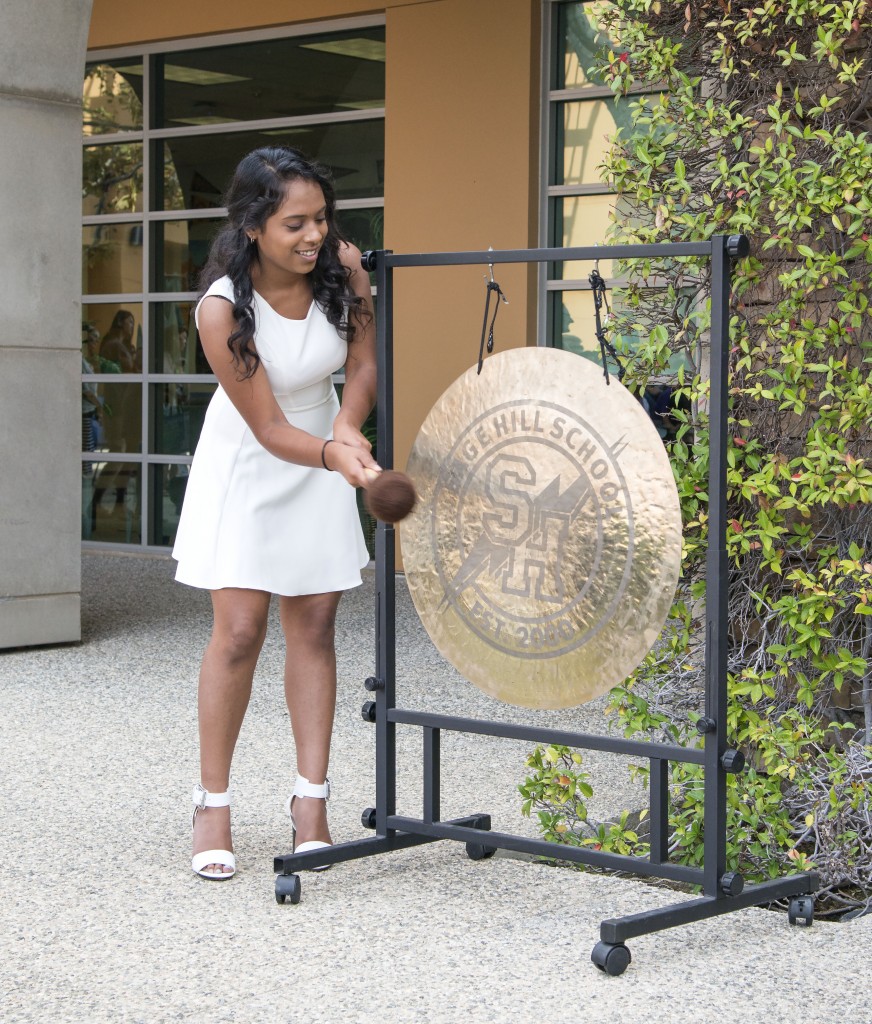 The board initially discussed the idea for the science center about two years ago, explained board of trustees member Madaline Gordon.
They then conducted studies, interviewed architects, held a capital campaign, and broke ground last year, she added.
"It was very quick," Gordon said.
The welcome ceremony included speeches from Merz, McNeill, school board chair Christy Marlin and student body president and Sage senior Rachana "Cha Cha" Pillai.
Both Pillai and Marlin spoke about the "saginess" of the school.
It comes down to the passion that each student, teacher and staff member at Sage possess, Pillai explained. The Sage Hill community encourages passion, she continued.
"This passion naturally results in personal purpose," Pillai said.
She encouraged everyone to embrace themselves and let passion guide their own personal purpose. Pillai concluded the ceremony by striking a gong to signify the start of the new year.
This is a significant moment, McNeill said in his opening remarks.
The journey is important, he said. It's about thinking about today, in this moment.
Merz, new to the head of school position, told a story of compassion she experienced at Sage Hill School.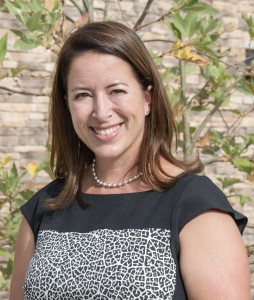 The Minnesota native said she always looked forward to the summer strawberry season growing up on her grandparents farm. She and her cousins picked strawberries and then watched their mothers make jam and rhubarb pies.
"I loved being a part of this tradition," Merz said.
Her mother passed away this spring. She would have loved to have had one more strawberry season with the family, Merz continued.
After the funeral, she returned to her office at Sage Hill School to find a homemade strawberry rhubarb pie from a faculty member.
"In that moment," she said, "I felt as if I did not stand alone and that I belonged to a community that not only supports, but understands."
Compassion is one of the school's core values, she pointed out. Students and faculty members have displayed it countless times, she added.
She encouraged everyone to seek out ways to show compassion to others.
"You may not need to bake a pie," she said, "but each and every one of you has an opportunity to show someone else here that you understand and that you see them and that you care."