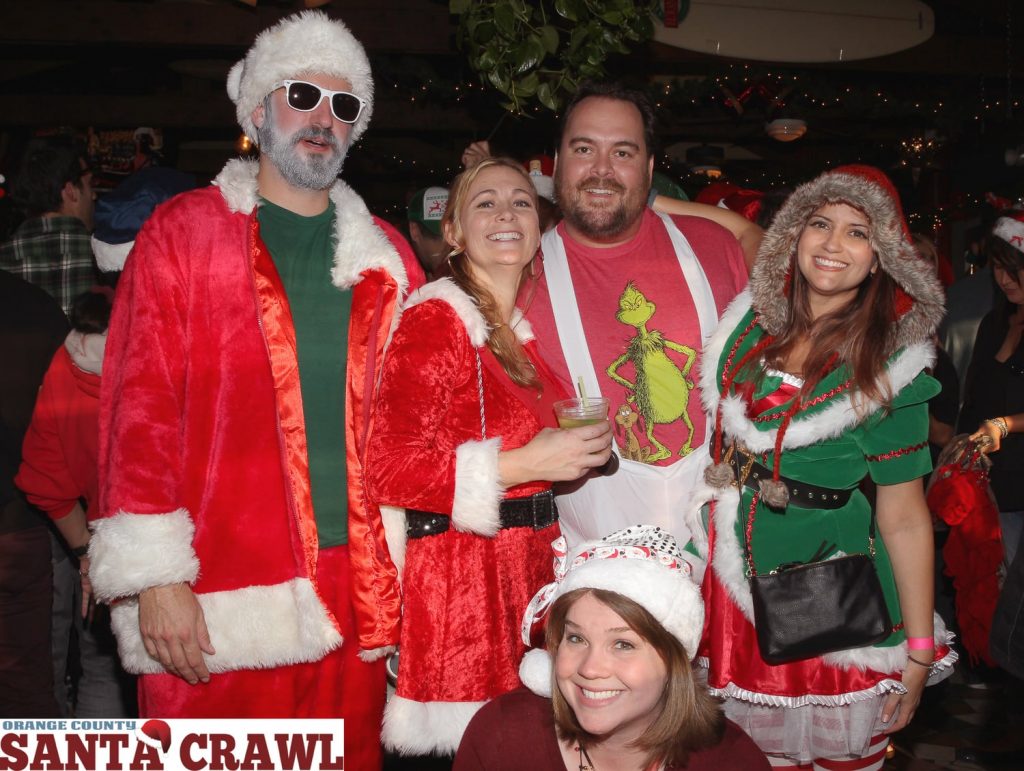 Have a few drinks, get in the holiday spirit, and help out a worthy cause all in one day through the 5th Annual OC Santa Crawl on the Balboa Peninsula next weekend.
Newport Beach based event production company, Expo 4 Life, is hosting the festive event from 1 p.m. to 6 p.m. on Dec. 10.
"It's fun," said Expo 4 Life head of Business Development Brad Goldston. "It's the holiday season, people are in a good mood, not to mention the good cause behind it."
Funds from the event will benefit the Eli Home, an Anaheim-based organization that helps abused women and children.
The charity will receive 100 percent of the sales from wristbands and opportunity drawing tickets. The bars also donate 20 percent from food and beverage sales and many participants make donations to the nonprofit.
Last year the event raised nearly $15,000 through sponsorships and ticket sales.
"It helps a local charity and kids that need it," he said.
The event also includes a toy drive, which starts in November. Toy drop off bins are set up at the participating bars, so people who can't attend can still donate a toy for the cause. Event attendees can bring a toy on the day of the pub crawl and exchange it for  raffle tickets.
Bars all along the peninsula participate. This year's crawl again starts at Malarky's Irish Pub, then makes stops at Newport Beach Brewing Co., Avila's El Ranchito, American Junkie, Woody's Wharf, Rudy's Pub and Grill, and The Blue Beet. The jolly group will spend about an hour at each stop.
A few of the bars will feature either a DJ or live music. Drawings will happen at different locations.
The popular event continues to grow each year. Organizers are anticipating between 650 and 700 people will participate.
"It keeps getting bigger and bigger," Goldston said.
Goldston encouraged participants to dress up in holiday themed costumes. People often wear Santa, Mrs. Claus, reindeer or soldier boy outfits.
"Come out and have fun," he encouraged
Regular tickets are $30. The $50 VIP tickets will allow people to bypass the line and go right inside. VIPS also receive a complimentary drink and 10 raffle tickets.
Groups of 10 or more are $10 each, and group of 10 or more VIP are $20 each.
Promo codes and discounted tickets are sometimes offered through the event's social media pages,  Goldston divulged.
"It' an event where people can come with a group of friends and have fun, r come by yourself and make friends," Goldston said.
For more information, visit ocsantacrawl.com, po4life.com, and elihome.org.