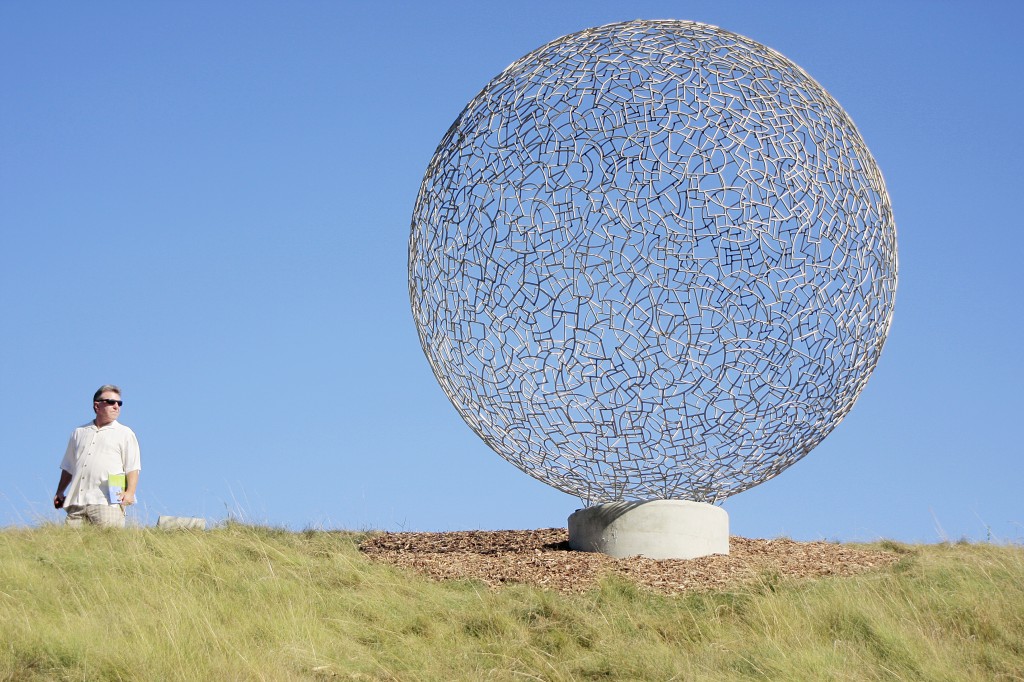 The Newport Beach Arts Foundation will dedicate the sculpture Sphere 112, by Ivan McLean, to the city at 9 a.m. Tuesday. The public is invited to attend the dedication ceremony and reception, which will be held in the Civic Center Park, at the site where the sculpture is located, on the north end of the park (across San Miguel Drive). McLean, is expected to attend the ceremony.
The Foundation purchased Sphere 112 using funds raised at their annual Art in the Park event and donations. The sphere was voted "most popular" by those who attended the opening ceremony of the Civic Center Sculpture Exhibit in September 2014.
Although the piece of art was originally scheduled to be de-installed in 2016, NBAF officials felt the sculpture would be a "wonderful gift" to give to the citizens of Newport Beach. The Foundation contacted the artist and he agreed to sell it so that it could remain in the park.   
Sphere 112 gets its name from its size – the sphere measures 112 inches in diameter. Although securely anchored on its base, it was decided to place Sphere 112 in its current location to create the illusion that the sphere could be rolling down the hill at any moment, according to officials. The artwork is crafted by welding together thousands of stainless steel rods of varying lengths and shapes.
For more information, visit newportbeachartsfoundation.org.