What's Happening at John Wayne Airport? Is the County considering extending the runway? What is the status of the new general aviation terminal? What is being done to control aircraft noise? What impact are private jet operations having on the airport?
What is the latest on air traffic departure patterns?
Get the answers to these and other important questions when John Wayne Airport Director Charlene Reynolds gives an update on key aspects of the airport at the Speak Up Newport meeting on Wednesday, January 11.
The Airport Director of John Wayne Airport administers all activities associated with the operation of a medium hub commercial airport. She has direct responsibilities for six Airport divisions, including: Business Development, Facilities Development, Finance Administration, Maintenance, Operations and Public Affairs. She also oversees the Airport staff and Airport budget.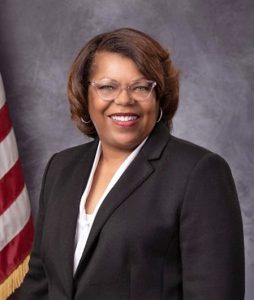 Ms. Reynolds joined John Wayne Airport in June 2022. Previously, she was the Chief Commercial Officer for the Houston Airport System and has more than 20 years of experience in the public and private sectors. She is an active member of Airport Council International – North America (ACI-NA), Airport Minority Advisory Council (AMAC), and American Association of Airport Executives (AAAE). She holds a Master of Business Administration degree from the Keller Graduate School of Management at DeVry University.
The Speak Up Newport meeting will be held in the Civic Center Community Room at 100 Civic Center Drive. Reception starts at 5:15; Program is 6 to 7 p.m.
If you have a question you would like to ask the speaker please send it to: [email protected]. Attendees will also have the opportunity to submit questions during the program.
To participate in this FREE Webinar please register at:
http://www.speakupnewport.com/john-wayne-airport-2023. No Registration required for the LIVE Event.
Visit www.SpeakUpNewport.com for more information.