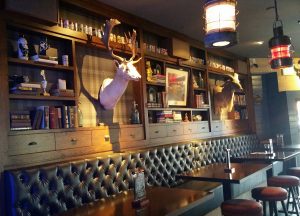 LA Rams fans can celebrate the team's return with a welcome back Rams party and charity fundraiser at Stag Bar + Kitchen on Tuesday, August 2 from 5:30 to 8:30 p.m.
The event will host special guest appearances by former s Rams players, including defensive back LeRoy Irvin (1980-1989), who holds the record for most punt return yards in a single game (207), and barefoot placekicker Mike Lansford (1982-1990), who led the league with 51 extra points.
Irvin will be the evening's guest bartender, serving up featured drinks including the Horns Up Ram-a-rita, of which 100 percent of sales will benefit local charity, Give Cancer the Bird!
All food sales will also be donated to the charity. In addition to the former players, former Rams cheerleaders will also be in attendance.
The free event is open to the public, and will feature an opportunity raffle with an assortment of Rams memorabilia, including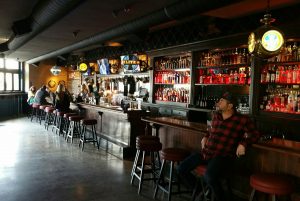 signed items and other prizes up for grabs. "We've had a great amount of enthusiasm since announcing the event", said Stag Bar + Kitchen owner Mario Marovic. "So many of our guests have fond memories of the Rams back in the day, and we couldn't be happier to have the team back. We're also pleased proceeds will be given directly to cancer treatment, prevention and awareness via local non-profit Give Cancer the Bird!"
Guests who arrive early will receive a special bonus; the first 50 people who purchase a Horns Up featured Rams cocktail will receive a free limited edition Rams/Stag Bar commemorative hat.
Stag Bar + Kitchen is located at 121 McFadden Place, near the Newport Pier.
For more information, visit givecancerthebird.com and stagbar.com.