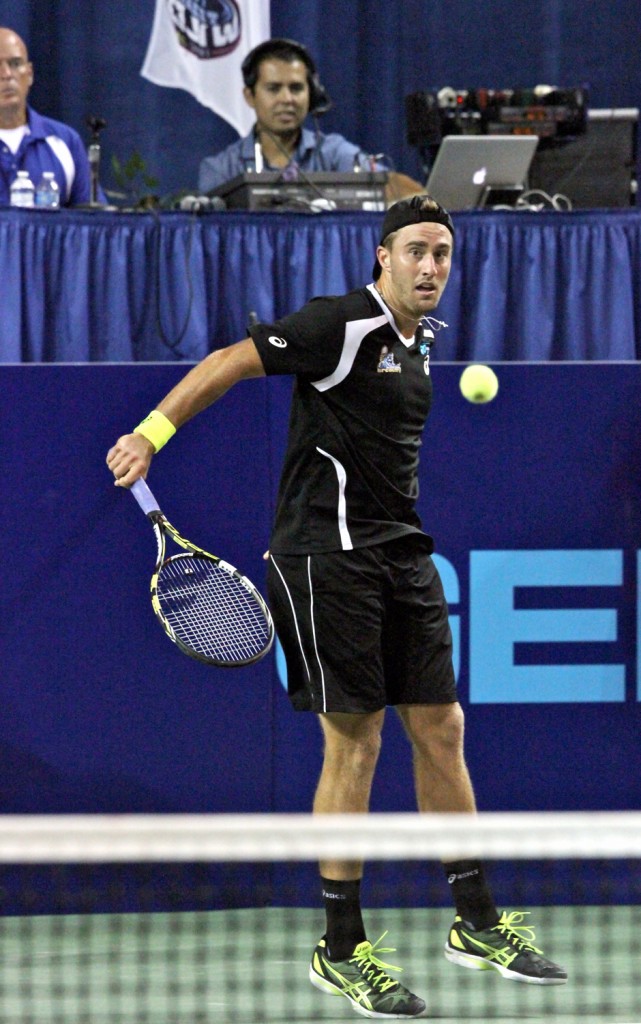 Newport Beach resident Steve Johnson of the Orange County Breakers tennis team was named World Team Tennis Rookie of the Year, and also a Top 5 Athlete of the Week by ESPN.
According to the Breakers website, Johnson made a successful debut with the Orange County Breakers this season. Despite ultimately placing third in the Western Conference, the young American was the No. 2 men's singles player in the league, amassing a 62-47 record for the season. He was equally successful in men's doubles, pairing with doubles specialist Treat Huey to go 64-53. In the middle of the season, Johnson helped lead the Breakers to four consecutive victories.
"It was an honor to play my first Mylan World Team Tennis season in Orange County with the Breakers, my hometown team, and being named Rookie of the Year is definitely something special," said Johnson on The Breakers' website.
(Photo by Jim Collins)