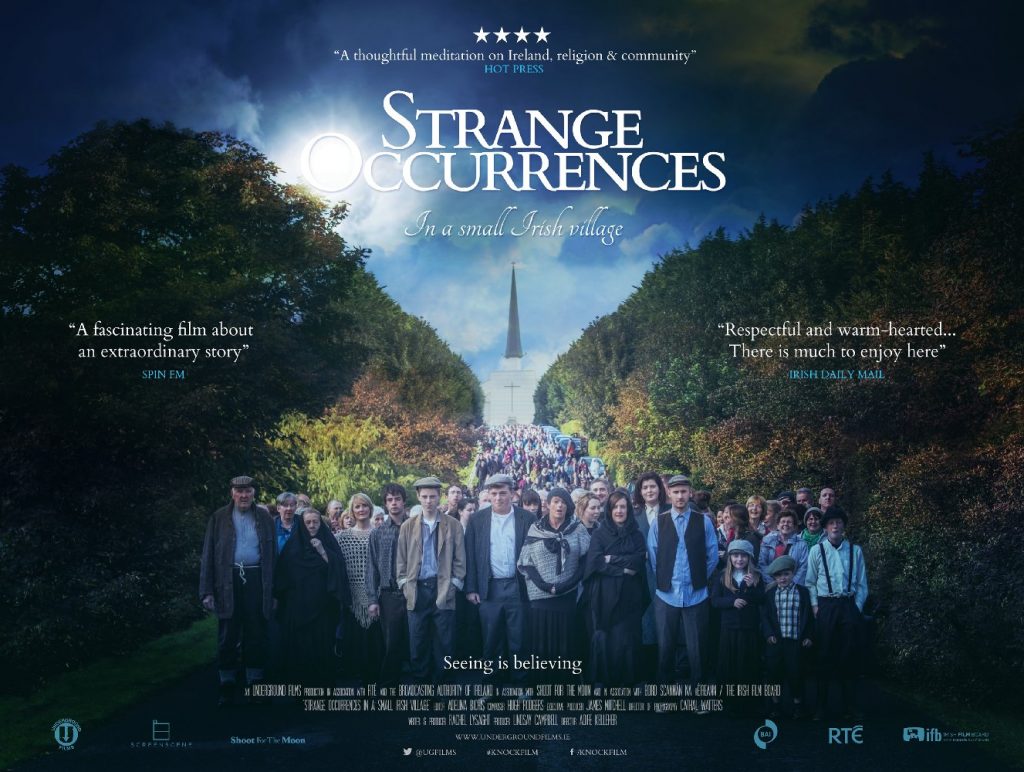 On the evening of Thursday, August 21, in 1879, 15 people claimed to see the same miraculous occurrence, and now over one million people make the pilgrimage to the village of Knock in Ireland every year in hopes of experiencing their own miracles.
You have the opportunity to learn more about what happened in the distant past and what still happens today by seeing the Irish feature documentary "Strange Occurrences in a Small Irish Village." The movie will be shown Wednesday April 26 from 3 to 4:45 p.m. at the Island Cinema, 999 Newport Center Drive. The film is written by Rachel Lysaght and directed by Aoife Kelleher.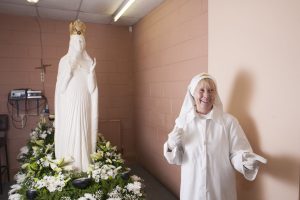 Filmmaker Kelleher describes the film as "a documentary about religion rather than a religious documentary."
"It's very important that every generation interrogate the stories that are passed down to them, and look at them afresh, and decide for themselves whether they should be embraced and preserved or discarded," Kelleher said.
According to history, on that fateful Thursday evening, 15 people ranging in age from five to 75 including men, women, children, and teenagers, saw the same thing.  Each said they witnessed an apparition of Virgin Mary along with Saint Joseph, Saint John, a host of angels, and the Lamb of God, outside the local parish church. 
The vision is said to have lasted two hours and many others who passed by the church during that time claimed to have witnessed the same phenomenon.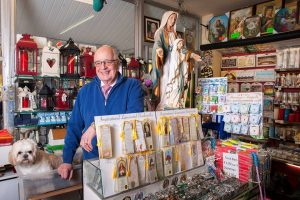 Word of the miracle spread, prompting a series of official inquiries into the occurrence, attracting worldwide attention and headlines, including a British one which became the title of the film.  
It also led to the site being declared a Marian Shrine by the Catholic Church.  Today over one million pilgrims travel to Knock each year, bringing tourists, businesses, income, and challenges.
The film follows Father Richard Gibbons, the ambitious local Parish Priest, as he works to fund the rebuilding of the basilica, and campaigns to attract visitors from the United States.
Father Gibbons is eager to transform Knock, with a population of only 2,000 people, into an international tourist destination.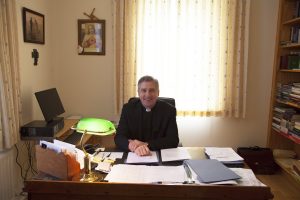 The movie includes vignettes featuring local villagers, grandchildren of original witnesses, business owners who benefit from the tourism including competing sibling shop owners, tour guides, religious figures, pilgrims hoping for miracles, and others whose lives are somehow tied in to the shrine.
"I was completely paralyzed, they put me right in front of the stature of the Lady of Knock, my two legs swung out and I stood up straight," said one thankful pilgrim.
"Strange Occurrences in a Small Irish Villages" also looks at some of the weighty issues in the Catholic Church such as the sex scandals, the commercialization of religion, abortion, and homosexual issues.
Kelleher stated that the documentary is not pro or anti-Catholicism.
"Rather than it being a broad examination of Catholicism, it's more an examination of Catholicism as a narrative by examining this one particular story that's been handed from generation to generation and how it has influenced the village of Knock," Kelleher said in an interview with Stephen Porzio for 'Film Ireland.' "In a sense, what it is looking at is what draws people to Catholicism and the solace that people find in a place like Knock.  So, for me, it's an observational film and my stance would be a neutral one."
Visit NewportBeachFilmFest.com for tickets.