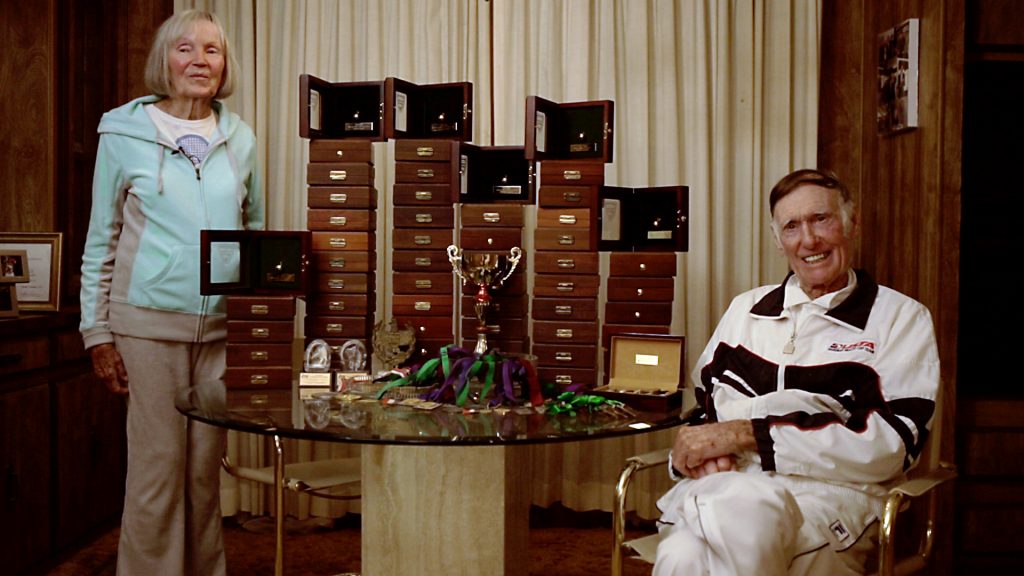 In her movie "Gold Balls," Kate Dandel tracks a group of ageless (mostly over 80) geezers as they train, travel, laugh and claw through tennis tournaments across the United States, hoping to win a Gold Ball.
John Powless, 81, and ranked number one in the over 80 group, eventually wins the United States Grand Slam: one gold ball for each of the four tennis surfaces.
You get to meet Bob Sherman when he was 91 and the winner of an amazing 125 gold balls.
Ken Stuart, the owner of Palisades Tennis Club in Newport Beach, is not sure how many Gold Balls he has won, but he does know that there are over 40 Palisades members who own at least one. The youngest, Rylie McQuaid, won the 14 and under championship a few years ago.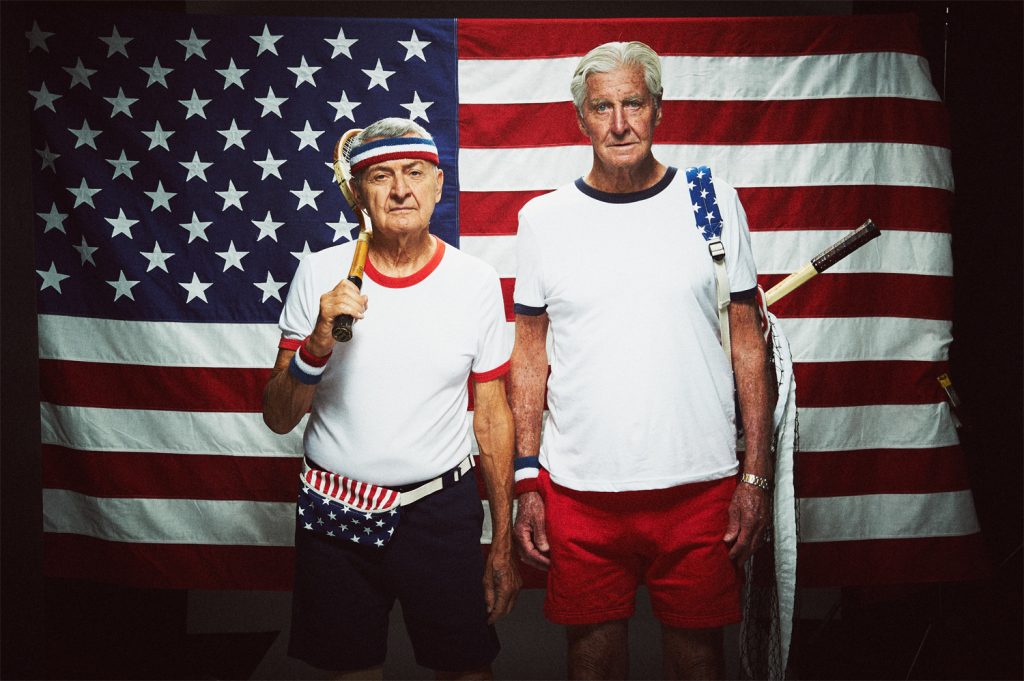 Most important, this movie transcends tennis: it celebrates a triumph of the human spirit where obstacles can be conquered, health issues can be overcome, and dreams can be fulfilled at any age.
You will enjoy meeting the players and their families and  supporters. Most of these amazing athletes can barely walk or stand up straight, and yet they train just like all athletes. You will cheer them all as they "race" to hit the last winner. You will celebrate their love of the game and of life. And, hopefully, you will raise your own sights a little higher.
"Gold Balls" screens on April 26 at Island Cinemas. Visit NewportBeachFilmFest.com for details.