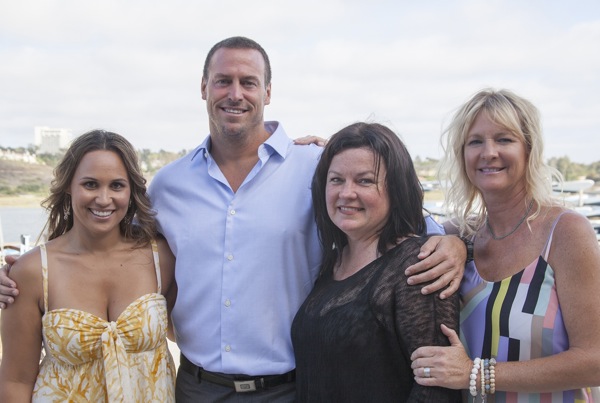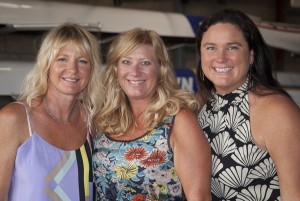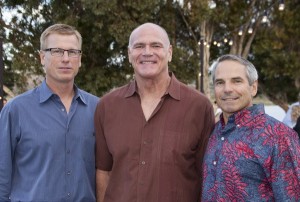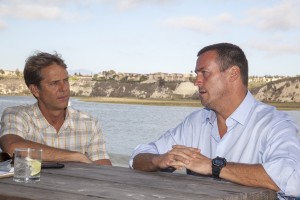 Last Saturday, on the close of a perfect summer day, some 200 supporters gathered at the Newport Aquatic Center to celebrate Summer Soirée 2012, a fundraiser for Newport Beach Aquatics.
They came to share some significant local pride: welcoming the return of water polo Coach Robert Lynn from the London Olympics. Lynn, a former youth star polo player at Wilson High, Long Beach, then at USC followed by a dozen years of professional water polo participation in Europe, leads the Newport Harbor High School boys' water polo program, having left his post at LA's prestigious Harvard-Westlake School to come to Orange County.
"Southern California – and in particular Orange County – is the center of the universe when it comes to the sport of American water polo," Lynn said, adding, "My goal is to create a program here that is balanced, healthy, competitive, and enables our young people to reach goals such as playing for college teams and for some even beyond including participation in future Olympics."
Chairing the aquatics evening were Alewa Olotoa, Karen Ferraro, and Marena Padden. The of hardworking ladies put on one of the most fun events of summer in Newport, which included a massive silent auction organized by Marena Padden, Kristen Potter, Truly Boring and Paige Kunkle. Organizers are still tallying receipts, however report happily that a significant profit was realized benefiting the Newport Beach Aquatics Foundation.
VIPs addressed the crowd, including Lynn introducing his entire coaching staff with special mention of Pavle Filipovic and Stefano Ragosa.  Newport Aquatics board member John Dobrott, president of the organization, thanked the crowd for their support joining board CFO Tom Robinson and secretary Park Eddy, Jr. pressing the flesh with fellow aquatics enthusiasts.
Also front and center for the event was major aquatics booster and former water polo star James Fowler, attending with his wife, Lynn.
Enjoying the catering by Christopher Roman's Knife, Fork + Spoon were Leslie and Jon Bobb, Pam and Jeff Edson, Arlene Silvers, Mike and Alison Hatcher, Wendy Boyd, Amy and Bob Tafoya, and Rene and Matt McLaren.
Also supporting Newport Beach Aquatics were Tori and Rene Rimlinger, Tracy and Mike Parks, Mark and Carol Knaep, Marissa Wayne, Heidi Dobrott, John and Evelyn Yeager and Chad and Cari Peets.
To find out more about Newport Beach Aquatics, visit newportbeachaquatics.com.