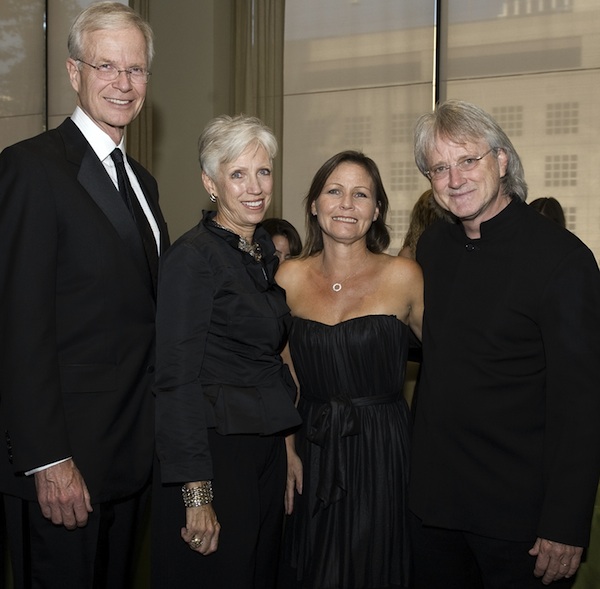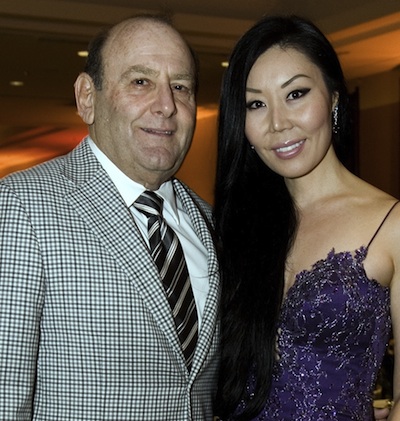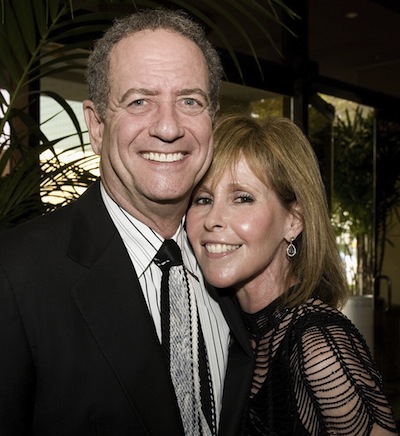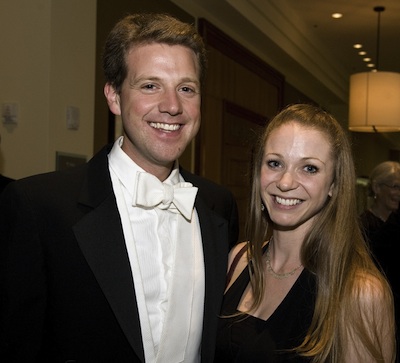 More than 250 guests joined Music Director Carl St.Clair and other symphony leaders at its Opening Night 2012 gala, which raised $180,000 for its artistic and educational programs.
The gala, co-chaired by Ruth Ann and John Evans for the second year in a row, had the theme "Festa di Firenze," and included a reception and dinner program at the Westin South Coast Plaza, the symphony's season-opening concert with pianist Andre Watts at the Segerstrom Concert Hall, and post-concert gelato and dancing back at the Westin.
The festivities began at 5 p.m. at the Westin where guests were treated to a parade of Italian flavors including cocktails, a flat-bread pizza station, pistachio gorgonzola risotto cakes, and melon wrapped in prosciuttto. After an hour of socializing, everyone was ushered into the ballroom, where they were greeted by Symphony President John Forsyte, the event's co-chairs and St.Clair, who told a story about how, growing up in Texas, he would feel not relaxed but nervous playing in front of his family, because he wanted to be better than the last time. The Pacific Symphony supporters and subscribers, he continued, are like a family and he is especially nervous every Opening Night, feeling he wants the new season to be even better than the last.
Following St.Clair's typically warm and thoughtful talk, Pacific Symphony principal cellist, Timothy Landauer, and pianist Hye-Young Kim performed Paganini's Variations on One String on a Theme from "Moses" by Rossini. Then, soprano Suzan Hanson, accompanied by Kim, sung Vissi d'arte from Puccini's "Tosca" and Vilja from Lehar's "The Merry Widow."
A fanfare of trumpeters led guests to the concert hall, where they entered via a red carpet for the main event, the concert, "André Watts Plays Brahms," beginning at 8 p.m. St.Clair and the orchestra opened the program with Johann Strauss, Jr.'s lively Overture to "Die Fledermaus," which contrasted with the sophistication of Richard Strauss' Suite from "Der Rosenkavalier," packed with colorful operatic orchestration. For the finale, Watts took on the grand and Romantic Second Piano Concerto by Brahms, and was met by an exuberant standing ovation.
After the concert, guests returned to the Westin for dessert and dancing and were also treated to a visit by the star himself, André Watts.
a