By Torie Hamilton | Special to the Independent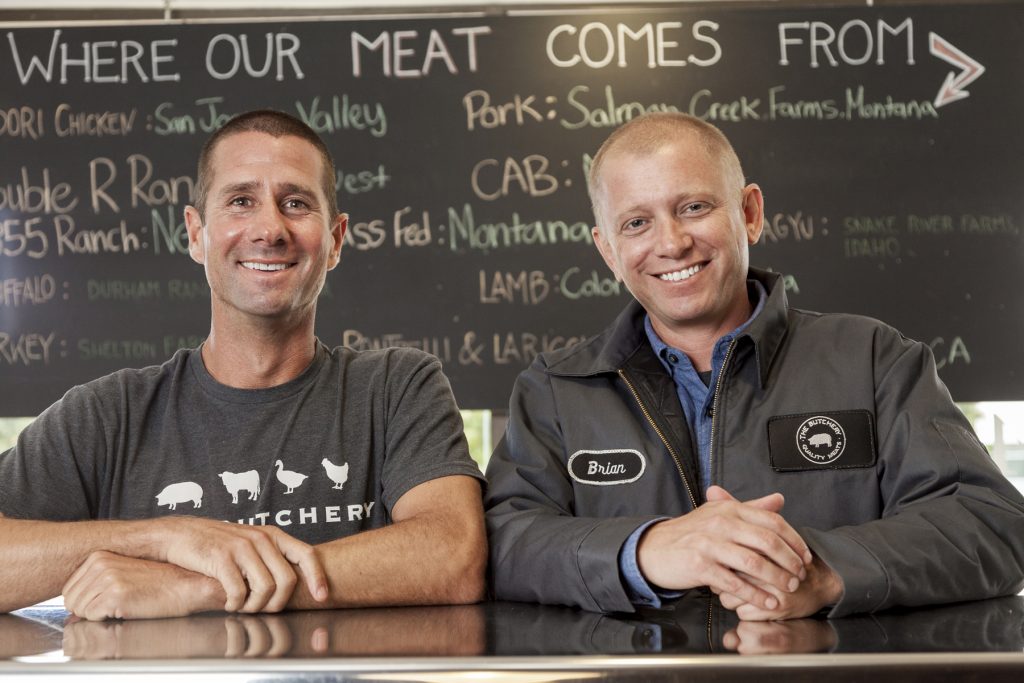 Steakhouse quality meat has arrived in Newport Beach thanks to The Butchery that recently opened in Crystal Cove Shopping Center.
The independent butcher shop, established in 2009, has already garnered a reputation through its two other locations in Brea and Costa Mesa for offering high-quality meats.
Laguna Beach residents and owners Robert Hagopian and Brian Smith are excited to open within reach of their own community.
After meeting through their children, Hagopian and Smith shared several meals together, but often conversed about the value of quality food, specifically meat. From dinner chatter an idea was born that was brought to fruition with the opening of The Butchery in Costa Mesa, which has now found its way further south.
"The area, in our opinion, is so starved of quality grocery," said Hagopian.
The partners goal is to provide a classic butcher shop experience, with personalized over-the-counter service that caters to a customer base from Corona del Mar, Newport Coast and Laguna Beach.
Liz McElroy, a north Laguna resident and five-year Butchery customer, is enthusiastic about the shop's inventory.
"It's high quality, the meat is phenomenal and the customer service is fantastic," said McElroy.
Her favorite is the house marinated sirloin steak tip, a top seller in the pre-marinated and grill-ready section.
"No matter how poorly you BBQ, you can't screw up meat from the Butchery," said McElroy.
Hagopian's own favorite list includes steaks, prime rib eye and filet that he insists are "hard to beat." From there, he explains the delicacy of the bone-in-pork chop then ends with the goat cheese Italian sausage.
While The Butchery doors opened Nov. 1, an official grand opening is planned for Dec. 10. That day, customers will be able to sample steaks and various other meats as well as artisanal cheeses, savory sauces, craft beer and fine wine.
For more information, visit butcherymeats.com.