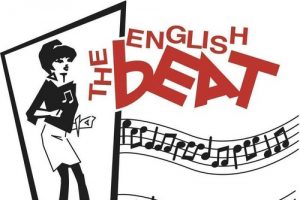 It's Election Day, but Dave Wakeling can't vote.
Although he's lived in Los Angeles for the last 20 years, the frontman and guitarist of seminal new wave-ska band The English Beat that plays at The Coach House Nov. 26 is still a green card-er: a citizen of the United Kingdom, his origin corroborated by a hardy, Birmingham accent.
"I didn't really vote when I was in England either," he explains, "I was taken at an early age by some posters that said, 'Whoever you vote for, it's only the government that gets in.'"
In a few hours, Donald Trump will become the president-elect, but the future of the nation is still very much undetermined as we talk politics, music, and the English Beat's new album while the rest of the country goes to the polls.
Wakeling actually seems relieved to not have the responsibility of casting a ballot.
"It's a bit like saying, 'Would you like me to stomp on your foot? Or slam your hand in the car door?' I resent even being asked which one I want."
Wakeling's sharp opinions are unsurprising considering The English Beat was born out of the tumultuous British punk movement of the late 70s.
Enter The English Beat with their danceable mix of reggae, ska, and punk, which took them to the top of the charts with songs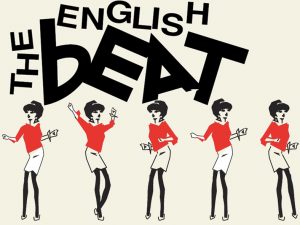 such as "Tears Of A Clown," "I Confess," "Save It For Later," "Mirror In The Bathroom," and "Stand Down Margaret," a song lamenting England's prime minister, Margaret Thatcher.
The English Beat was political from the start, something Wakeling attributes to the protest nature of punk and reggae, a proven mixture utilized not only by Wakeling's band, but peers like The Clash and The Police.
"People say, 'Well, reggae's a happy music,' and I always say that's it's actually protest music. The happiness joy to do with survival, rather than celebration. In tough times, you have this music instead of dinner, not after dinner."
Wakeling, who became infatuated with music early on and used to play his cricket bat like a guitar in the mirror, hooked up with the Beat, becoming the band's guitarist, singer, and songwriter. After three successful albums, the band called it quits. Wakeling and bandmate Ranking Roger formed General Public, while Andy Cox (guitar) and David Steele (bass) formed Fine Young Cannibals.
Today, Wakeling still tours as The English Beat with a killer backing band that "sounds as loud as an airplane," routinely selling out venues around the country. With a new, fan-funded album on the way in 2017 called "Here We Go Love," which Wakeling promises sounds "like early Beat, like later Beat, like General Public," the touring shows no signs of slowing down.
The English Beat has made frequent appearances at the Coach House in San Juan Capistrano, a venue Wakeling has a begrudged affinity for.
"They've got German beer tables leading right up to the stage, which somehow works. Halfway through the show, only the back tables are standing up, but by the end everybody's standing up. It's odd, but Gary Folgner is a very clever club owner, he's probably my favorite club owner in the country, he designed it like that because it works for all sorts of different music acts. After talking it over with him for many years, I've come to accept the tables."
"In fact," he adds with a laugh, "I almost love them."
For tickets, visit thecoachhouse.com.