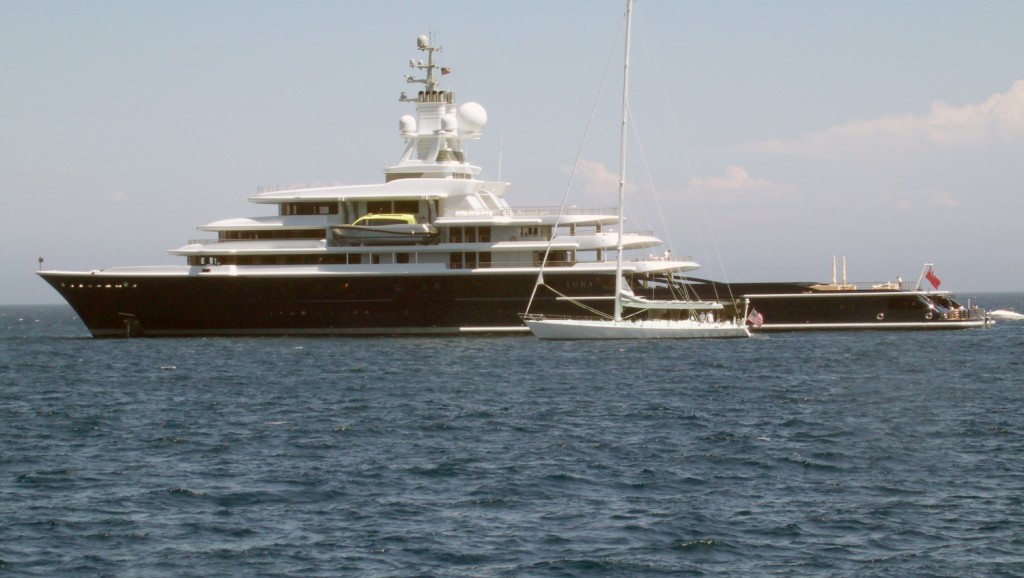 I've been thinking about Newport Harbor sailboat racing from the past and the present.
Upon arrival at Avalon recently, one of the yachts we came upon was the world famous sailing yacht "Windward Passage," berthed in Newport Harbor for the last 20 years. Long time "Passage" Captain Dave Johnson greeted us as we passed by. into Avalon.
A while later I saw the close to 80-foot sloop "Passage" beside the 377-foot expedition yacht "Luna" anchored near us.
"Passage" isn't small for Newport standards, but "Luna" was immense. "Luna" sports two helicopter pads, a pool, spa and hot tub, and a crew of 40. A Russian tycoon built and owns her and has been cruising our area since January.
"Windward Passage" was campaigned and raced all over the world since her launching more than 40 years ago and won every regatta worth mentioning. Former Behr Paint partner, Kevin Jaffe, purchased and restored her to better than new condition with a few custom tweaks that most sailing yachts could only admire.
Captain Johnson in the last few years has overseen a new keel installation for the present owner and in the last month completed carbon fiber lengthen mast and rigging upgrade. These expensive alterations allow the grand ole gal to sail faster than ever.
Changing hats, the America's Cup finals are this weekend, and as in the past, have a Newport Harbor relationship. Billionaire Cup holder, Larry Ellison, aims to keep the trophy and I read in an international publication that, as a child in Chicago, he dreamed of sailing after reading the book "Dove."
The book features the exploits of Newport Harborite, Robin Graham, who left our harbor at 16 in his small sloop "Dove" to sail around the world, which he accomplished as the youngest at that time.
This book allowed Mr. Ellison to dream big and work for his goal of sailboat racing. The rest is as they say, history.
Local sailor, Charlie Buckingham, was at the helm of the America's Cup 45's for the Red Bull Youth Cup Competition. Go Charlie Go! Our own Bill Ficker has won the America's Cup in the past.
Finally, the 40th Annual Little Old Ladies and Gents Regatta will be held at Balboa Yacht Club. This fun event is sailed in 8-foot Sabots which are used to teach our young beginners sailing and sailboat racing. All of us, and those before us, started racing in Sabots which then led us to bigger boats and bigger events–maybe even to the America's Cup!
 Sea Ya,
Skipper Steve