Adding at least five new public piers in Newport Harbor would improve access, a harbor commissioner recommended this week.
Paul Blank presented the Harbor Commission's final report on the city's public piers, with particular focus on visitor access, during a Tidelands Management Committee meeting on Wednesday.
There is a need to build new public piers, Blank said. The top priority on that list is Lido Marina Village, he explained, followed by Balboa Marina (Cal Rec), lower Castaways, northwest base of the Lido Isle bridge, and West Coast Highway near Balboa Bay Resort.
Councilman Mike Henn added that a new pier also be considered near Balboa Village.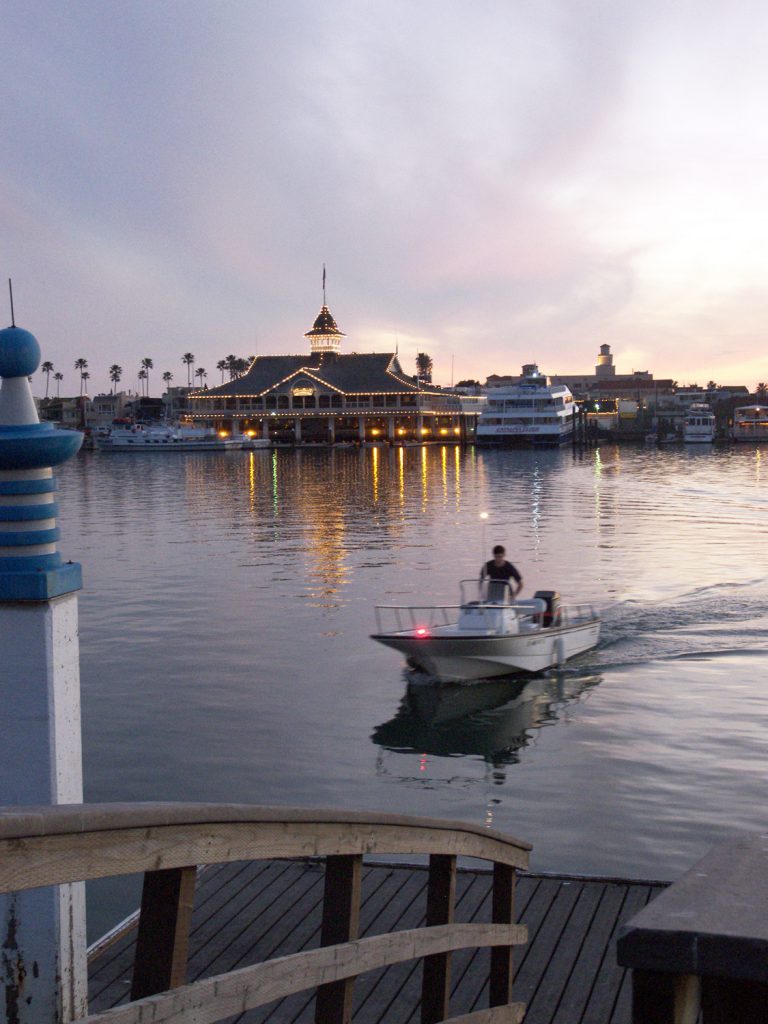 There are also opportunities to improve the existing piers through additional maintenance and attention, Blank said.
"We think if you maintain them more, they'll get used more. We think if you reconfigure a couple of them, they'll get used better" Blank said.
Harbor Resources Manager Chris Miller said he has a "game plan" to rehabilitate many, if not all, of the existing public piers to one degree or another.
Recommended improvements include reconstructing docks to optimize space, an "Adopt-a-Dock" program and adding a park ranger-like position to enforce the rules.
Resident Len Bose said the park ranger idea "should not be overlooked."
The commission's objective was to evaluate the placement of the 11 existing public piers in Newport Harbor and develop recommendations for the "repositioning or development of additional piers to improve visitor access."
The commission's evaluation included: Reviewing prior efforts; identifying businesses and amenities boaters wanted to visit and if any piers (or a lack thereof) limited access to those amenities; recommending where the city is likely to achieve the highest returns on investments in public piers; and relate recommendations to the harbor and bay element section of the general plan, the Harbor Area Management Plan and the Tidelands Capital Infrastructure Plan.
Both locals and visiting boaters were interested in restaurants, bars and entertainment, as well as supplies like water and groceries, when they come ashore.
Visiting boaters are also interested in services like power and laundry, alternative forms of recreation, and public restrooms and other public facilities.
The data was collected from peer harbor and boating community members and studies from a professional organization regarding similar harbors in the greater Southern California area.
When all the information is superimposed on a map it shows four areas of concentration of the services, businesses and facilities that boaters expressed interest in: Lido Marina and Cannery Village section, area around the Newport Pier, the Balboa Pier and Fun Zone vicinity, and Marine Avenue on Balboa Island.
The map is pretty telling, Henn said.
Blank mentioned the pier at 19th Street on Balboa Peninsula as one example of the strengths of public piers.
There is plenty of space for 72 hour, 24 hour and 20 minute parking. It's a large pier, well maintained and in a good location, he explained.
"This pier is particularly well used," Blank said.
The nearby Rhine Wharf and 15th Street piers were also well used during the commission's observation period.
There are also some challenges involving the public piers, he continued.
He referred to the M Street pier to describe the challenges they face: Maintenance, cleanliness, signage, and boater usability.
This particular dock is most frequented by people fishing, mayor Pro Tem Ed Selich noted. He didn't recall ever seeing a boat tied up there, probably because there is not any room for them there, he added.
They are also working with someone on a contract for regular maintenance and another contractor for deep cleaning on a quarterly basis or more, Miller added.
"So we're making some efforts," Miller said. "I really want to show off our public piers."