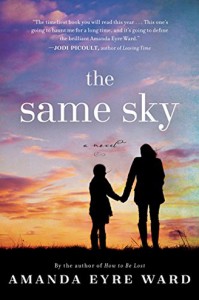 Since we're entering February, the month of cupid, chocolate hearts, and overpriced roses, I had planned to choose this month's book club book with a love story in mind.
Of course, there are many kinds of love stories, so that still left me with a deep pool to select from.
In the process of reviewing my to-read list and trolling the Internet for an appropriate selection, I came across a book that is timely in a completely different way.
As we gear up for another election season, with different politicians testing the waters to decide if they will throw their presidential hat in the ring, the same familiar topics are arising.
We can expect to hear about healthcare reform, drilling for oil, military campaigns, and budgetary issues, along with one of the biggest issues du jour, immigration reform. As politicians break down the dollars and cents of undocumented immigration, it is easy to focus on logistics, and forget about the face of the issue.
While both sides have valid points, and we can't realistically support every needy person across the globe, once you dive into the stories of those who risk their lives to start over in America, it is hard to ignore them.
The Under Cover Book Club pick for February is "The Same Sky" by Amanda Eyre Ward. It tells, among other stories, the tale of Carla, who, while fictional, has a story that mirrors those of so many real life children making the dangerous and illegal journey towards the United States.
In "The Same Sky," we are treated to a beautifully written, and dually narrated piece of what has been referred to as socially conscious fiction. Thanks to the dual narration, we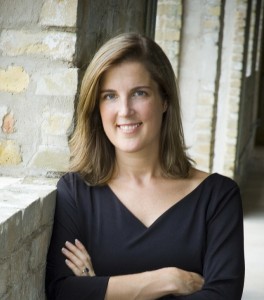 are also treated to two strong female protagonists, each of whom has an engaging story, independent of those stories' intersection.
First up is Alice, who along with her husband, Jake, runs a BBQ restaurant in Texas. Well-liked in their community, and grateful for the fact that Alice survived her bout with cancer, the couple seems to have a lot going for them. Their successful business, and loving marriage have still left them with a child-sized hole in their lives that several attempts at adoption have failed to fill. As Alice, now in her forties, realizes she may never be able to realize her dream of motherhood, and tries to fill that void, it begins to take a toll on her marriage.
Next, we meet Carla, who was born in Honduras, and left with her grandmother when her own mother went to America in order to earn an income for the family. Back in Honduras, Carla digs through garbage to find spare junk she can trade for money and food. Although her mother sends money home, it is never enough, and the family is living in squalid conditions in a crime-ridden and violent neighborhood.
When Carla's grandmother dies, she makes the decision to embark herself on the dangerous journey across Mexico to America, in search of the American dream she hopes awaits her there.
While I haven't gotten this far yet, I am told that when the two threads of the story finally intertwine, it provides the reader with a powerful literary moment.
Whatever side of the fence you sit on regarding immigration, it is impossible to read a story like this, and not reevaluate your thoughts. I will leave you with the following sentiment, shared by author Jodi Picoult:
"'The Same Sky' is the timeliest book you will read this year—a wrenching, honest, painstakingly researched novel that puts a human face to the story of undocumented youth desperately seeking their dreams in America.
This one's going to haunt me for a long time—and it's going to define the brilliant Amanda Eyre Ward as a leading author of socially conscious fiction."
Edie Crabtree is an avid reader and the mother of three active boys. She can be reached at [email protected]