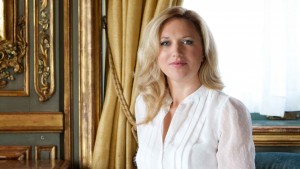 This past Sunday, I was in a restaurant when a nearby patron asked me for assistance. Apparently, she and her companion were travelling, and she wondered if she might ask me a question. Expecting a query about the menu, or local attractions, I was surprised when instead, she asked if I watched "Downton Abbey."
As die-hard Abbey fans will be well aware, Sunday was the American debut of the popular show's sixth and final season. It was such a big deal that this traveler, far from home and her DVR, wanted to ensure that she wouldn't miss it due to the change of time zone.
Always one to lend a helping hand, I quickly checked the local listings on my phone, and, as back up, sent a confirmation text to my mother-in-law. As a result, our out of town guest was able to enjoy her meal, and return to her hotel in plenty of time to begin the culminating chapter of the Crawley saga.
Had this somewhat ill-prepared fan been gifted a copy of the new book, "Downton Abbey – A Celebration:  The Official Guide to All Six Seasons," by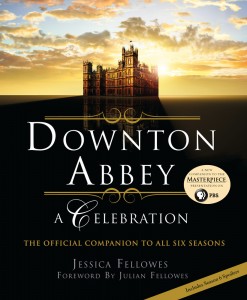 Jessica Fellowes, no doubt, our exchange would never have taken place. And, had she been visiting our area just a tad bit longer, I would have recommended that she meet Ms. Fellowes up close and personal this month as she kicks off the 2016 Witte Lecture Series at the Newport Beach Public Library on Friday, Jan. 22.
Fellowes will be on hand to discuss all things Downton. Having written five companion books to the show, and being the real-life niece of its creator, Julian Fellowes, has made the author somewhat of a verified expert.
Her talk will focus on both behind the scenes goings-on, as well as the real-world inspirations for the show, which came in the form of both historical figures and members of the Fellowes family tree.
As fans of the acclaimed series can tell you, "Downton Abbey" spans a time that is rich in history, not only just in Britain, but the whole world over. Enjoyed as a lush period piece, with superb sets, and gorgeous costuming, (offset, of course, with a large dose of gossip and drama,) the story covers one of the most transformative modern periods.
Beginning in 1912, with the sinking of the Titanic, the series takes viewers through the first World War, and the flu epidemic of 1918, as it leads up to its conclusion in 1925, a time when Europe was laying the brickwork for a second Great War. During this period in Britain, life was changing rapidly, as the UK was shedding its Edwardian mindset, and the working class was beginning to find a louder voice in their country's decision making.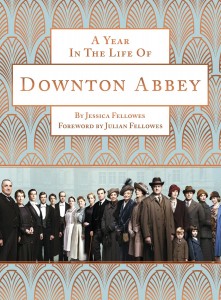 Viewers have followed not only the aristocratic residents of the titular estate, but the servant staff as well, giving them insight into what it was like to be a part of both walks of life during this time period.
Both long-time fans and those new to the series can enjoy a recap of the journey through Fellowes' books, "The World of Downton Abbey," "The Chronicles of Downton Abbey:  A New Era," "A Year in the Life of Downton Abbey:  Seasonal Celebrations, Traditions, and Recipes," "The Wit and Wisdom of Downton Abbey," and the recently released, "Downton Abbey:  A Celebration." Spoilers are contained in the new book, however, so readers be warned.
Now, as fans prepare to say goodbye to this much-loved show, and its many colorful characters, this unique experience to hear an insider's perspective seems nearly priceless.
For library patrons, however, in this case, "priceless" can be obtained in the form of a $50 ticket, although the library's website says the event is (not surprisingly) already sold out. However, visit the website at nbplfoundation.org for details.
Edie Crabtree is an avid reader and the mother of three active boys. She can be reached at [email protected]