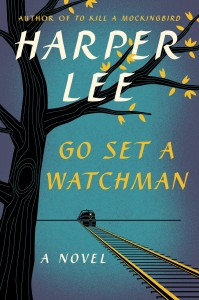 In a very special edition of the Under Cover Book Club, it is my honor to present this month's reading selection, "Go Set a Watchman," by Harper Lee.
The July 14 release date will mark a watershed moment, the anticipation for which has been five decades in the making.
Populated by characters loved the world over, Lee's masterpiece, "To Kill a Mockingbird" has remained her only published major work since its debut in 1960. Spawning a movie (and an Oscar for its star, Gregory Peck), as well as generations of students who carry the lessons learned in its pages well into their adulthood, both the book and its writer can be claimed as American treasures.
Despite taking place twenty years after the close of "Mockingbird," when narrator, Scout, is a grown woman, "Go Set a Watchman: was actually the first of the two novels to be penned by Lee.
When she submitted the manuscript to the publishing house, they were intrigued by passages that reference a previous time in Scout's life, and told Lee they would like to read more about that period. Lee went back to her writing, and what emerged was the book that would go on to win her both the Presidential Medal of Freedom, and the National Medal of Arts.
After the publication of "To Kill a Mockingbird" in 1960, Lee largely dropped out of public life, and the manuscript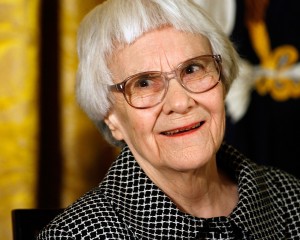 for that first novel was not to be seen again. Believed to have been lost for all these years, it was discovered by Lee's attorney, and in February of this year, its publication and release date were announced, causing a ripple of excitement to surge through the literary world, the likes of which had not been seen since the days of Harry Potter midnight release parties, if ever.
Of course, like any good tale, the book's story is laced with controversy. For many years, Lee's sister, Alice, served as her attorney, and looked after her affairs. The discovery of the manuscript after Alice's death in November 2014, and the subsequent retainer of a new attorney, has many calling foul.
There are those who assert that if Lee had any intention of sharing her work with the world, she has had fifty-plus long years to do so. They worry that Lee is being exploited in her advanced years, and, in a more feeble state, is being coerced into releasing something that she never intended for the masses to read.
For her part, 89-year-old Lee has issued the following statement: "I'm alive and kicking and happy as hell with the reactions to 'Watchman.' (I am) humbled and amazed that this will now be published after all these years."
I hope that was an honest sentiment, as I pre-ordered the book on the very day its existence was announced, back in February, and am counting the days until my copy comes.
Like so many others, I was profoundly moved by "To Kill a Mockingbird," and to this day, after reading countless other novels, still count it as one of the best I've ever read. I simply cannot wait to hear more of Scout's story, and see how her experiences growing up in Maycomb will shape her as an adult.
"Go Set a Watchman" may be ordered now, from just about any online or brick and mortar bookseller, in advance of its official July 14 release.
On July 13, Barnes and Noble stores nationwide will host a "To Kill a Mockingbird" read-a-thon, to allow bibliophiles to band together with their literary brothers and sisters, and prepare for the book drop that will undoubtedly cause more than a few to – cough, cough –develop a sudden case of book fever, missing that needless staff meeting, to instead reacquaint themselves with the Finches. I can already tell, that come July 14, I won't be feeling so well, either.
Edie Crabtree is an avid reader, and the mother of three active boys. She can be reached at [email protected].