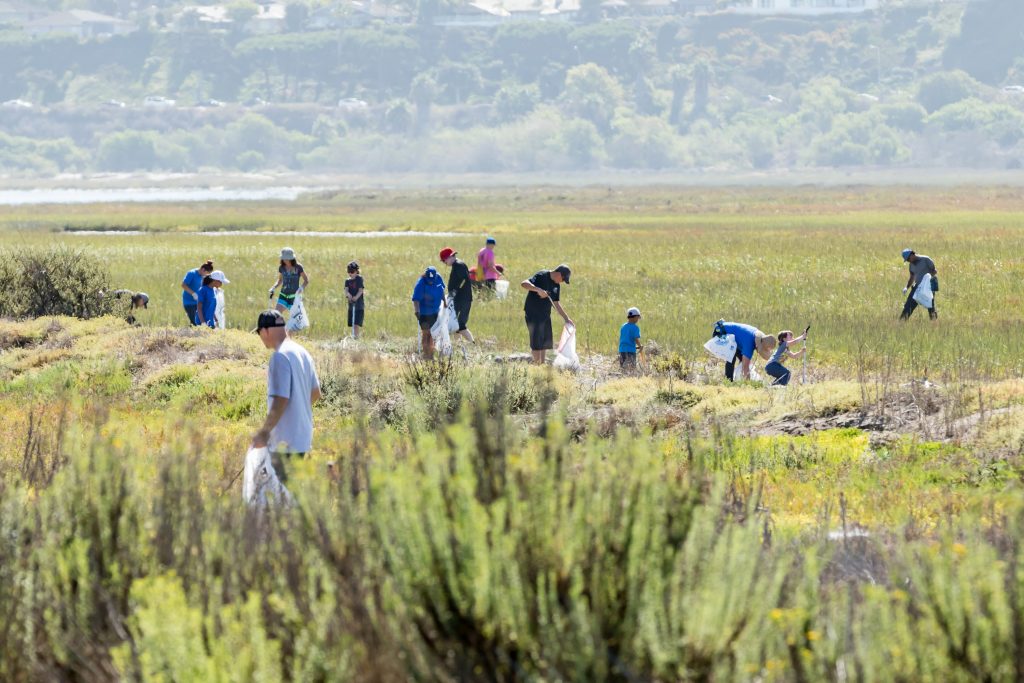 On Saturday, more than 4,500 "clean water warriors" gathered at 40 cleanup sites throughout Orange County, removing a total of 25,000 pounds of trash and recyclable materials from Orange County beaches and waterways.
As part of the annual Coastal Cleanup Day, there were a few locations in Newport Beach participating.
Some of the more interesting trash collected: Green plastic lawn chair, jewelry, soup ladle, stuffed animal, expired Mexican identification card, and bathing suit inserts.
The event, organized by Orange County Coastkeeper and Trails4All, is part of a statewide effort to remove trash that travels from inland communities via rivers and storm drains and gets collected on beaches and waterways. It's the last line of defense to prevent debris from polluting the ocean and its wildlife, Coastkeeper officials noted in a press release.
"Most people are unaware that nearly 80 percent of trash found on beaches comes from inland sources," explained Patrick Irizarry, Orange County Coastkeeper's volunteer coordinator, in a prepared statement. "At Coastal Cleanup Day, thousands of residents will get an up-close look at how everyday trash impacts our environment."
For more information, visit coastkeeper.org/ccd