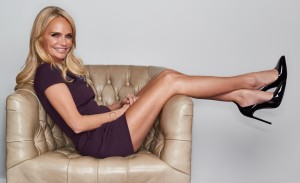 The Broadway touring production of the hit musical "Wicked" ends its run at Segerstrom Center on March 6, but another equally wicked event comes to Segerstrom Hall next weekend.
Tony Award and Emmy-winning musical actress Kristin Chenoweth comes to town for a solo concert on Saturday, March 12 backed by a five-piece rhythm section.
Chenoweth is known for originating the role of Glinda the Good Witch in the original production of "Wicked," which earned her a Tony Award nomination. She won a Tony for her performance in "You're A Good Man, Charlie Brown," and last year received a star on The Hollywood Walk of Fame in the category of live performances on stage or in theatre.
She received an Emmy Award for Best Supporting Actress in a Comedy Series for her work on the ABC series "Pushing Daisies." She also was nominated for two Emmy Awards and a People's Choice Award for her appearances on the TV show "Glee."
For her solo concert, Chenoweth will perform a collection of beloved songs from stage, film, and her first live album, "Coming Home."
Chenoweth took time out from her concert tour to answer a few questions about her concert, her album, and of course, "Wicked."
Q: "Wicked" is playing at Segerstrom Center a week before you, so of course I have to ask a "Wicked" question. Looking back at performing in that show,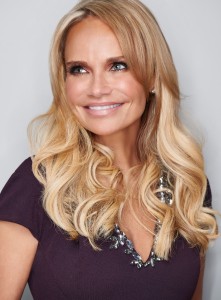 did you ever think the show would end up being as "popular" as it has become?
A: I didn't know it'd be the juggernaut that it has become–I had hoped and knew it would definitely strike a chord with a lot of people of all ages, and I'm so happy that it has just become the 10th longest running show in Broadway history! I believe that when I'm an old lady it will still be running, and it will mean as much to me then as it does now.
Q: Your album "Coming Home" has a nice range of songs, and it's fun to hear you go from "Popular" to "Wishing You Were Somehow Here Again," which really shows off your voice. What can audiences expect to hear at your concert?
A: I constantly change up my show by adding new songs and putting songs in that I haven't done in years– while also learning new songs and putting those in. I love to change up the show! The audience will get to hear everything from "Popular," to Don Henley, to Dolly Parton to Jerome Kern. It's a very wide variety and it's everything that I do. What I really want is for people to have a better understanding of who I am as an artist, and that they leave happy and filled with hope.
Q: How do you select your concert repertoire? Is it a certain connection you have to a particular song?
A: It's always a connection to a song– I'm not the type of artist who can just sing any song for no reason, or sing it just to show a certain note. I have to really connect with a song. Sometimes they are old, sometimes they are current, sometimes they are songs that at one time I didn't understand, but now I do. And that's the beautiful thing about music– it really is the universal language and at these concerts, and especially after doing quite a lot of them as of late, the audience tells me what they like. It is a real pleasure to get the opportunity to stand up there to sing about things that are important to me and that matter to me. We will have some kids from the area join me as well towards the end, as it's become so incredibly special to me to share the stage with people from all over the country and watch them have that experience. So it can never be just about a note or just about a line, it has to be about the song full stop. I look at singers that I admire, from Adele to Leontyne Price, and they never sing a song just to sing, it's from the heart.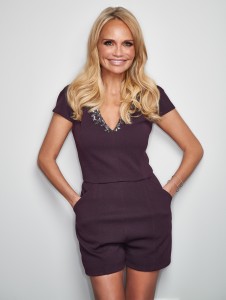 Q: What challenges are there performing a live concert compared to a staged Broadway musical?
A: Number one things is travel. I am not a great flyer and I also have an inner ear disorder called ménière's disease which can mess with my inner ear and balance. That's my biggest obstacle. When I'm on stage anywhere from 7 to 10 p.m. at night, I'm the happiest human alive. It doesn't matter where I am, I love music and I love a live audience. But the hard part for me is traveling and I know a lot of musicians feel the same. I know a lot that travel by bus; I sometimes go by car but mostly by plane, which opens me up to germs and getting sick, as we all know. My biggest challenge is just trying to stay healthy.
Q: Any fun or interesting projects coming up that you can talk about?
A: I'm putting songs together for my new album, which is really coming together nicely in sort of a new direction for me (but then again sort of not really), it's just me crossing a lot of genres. Very excited to lay this one down! I'm also working on a concept Opera that we will debut in April at the Strathmore in Bethesda. I have some more of my HSN jewelry line coming out on March 21st. I am very lucky to be able to do all the different types of things I do, I love creating jewelry, getting to go and talk about how a certain piece came to be, the story behind it. Stretching my voice in new ways, operatically speaking, getting my voice back into shape.
Q: Last thing—I know you are a passionate supporter of several charities including the Kristin Chenoweth Art & Education Fund, Broadway Cares EFA,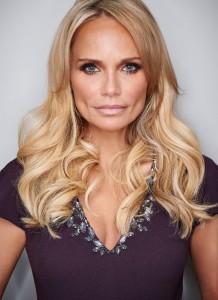 The Point Foundation, ASTEP, and others. I have to applaud you, I think it's admirable that you are involved in charities that are important to you. Don't know how you do all that you do, but thanks for doing it!
A: My response to your thank you is THANK YOU. When I was younger, I was focused on music and new theatre pieces and songs, and hanging with my friends. Now in my 40s I understand how arts can truly change lives and I've had lots of great examples set before me and now I'm getting the opportunity to leave my mark in that way. It's really a blessing for me, so I'm the lucky one.
Tickets for Kristin Chenoweth start at $39 and are now available online at SCFTA.org, at the Box Office at 600 Town Center Drive in Costa Mesa or by calling (714) 556-2787.