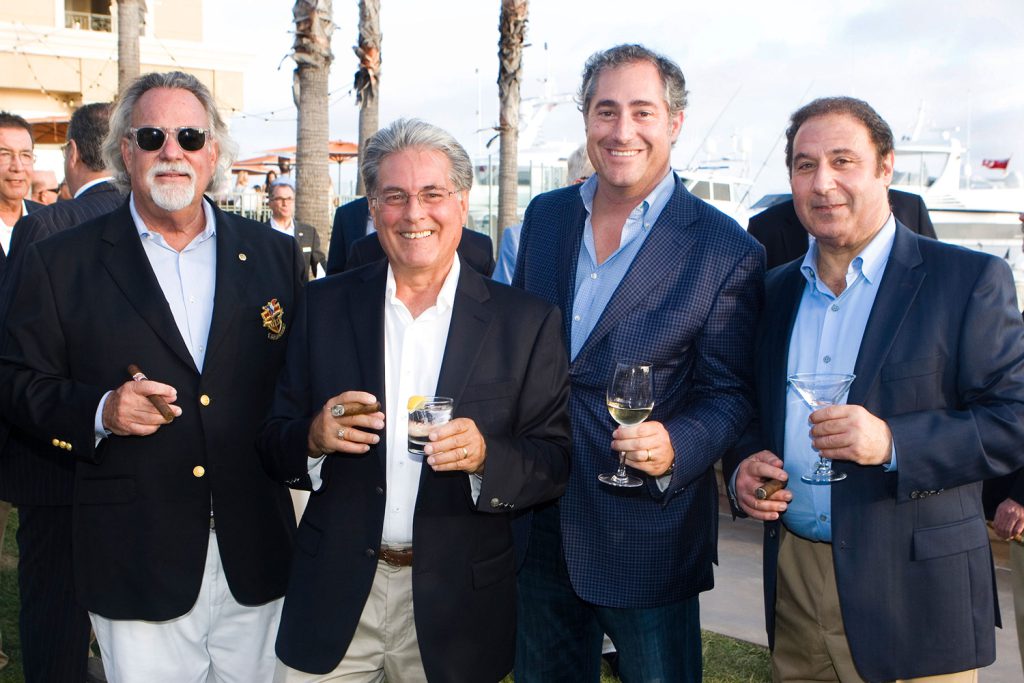 The 25th Annual Gentleman's Smoker returns to Balboa Bay Resort & Club on Thursday, Sept. 7 from 5 to 9 p.m.
Held on our picturesque Member's Lawn, guests will imbibe in a four-course dinner crafted by the renowned Chef Prabeen while enjoying tastings from premium wines and whiskies paired with bespoke cigar vendors.
This extraordinary event is dedicated to benefiting the Balboa Bay Club Scholarship Fund, which awards monies to students within the Newport Mesa-School District. Yacht attire and jackets are required at this all-male event.
This gathering of fine cuisine, whiskies, and cigars in Newport Beach is normally by invitation only—but in observance of the 25th anniversary, the public can apply to sign up at https://www.balboabayresort.com/25th-annual-gentlemens-smoker/gentlemens-smoker-sign-up.
According to information from Balboa Bay Resort, attendees can bring a bottle of their favorite wine and a cherished cigar for this celebration of the finer pleasures in life. The evening will feature a friendly competition to determine the best wine and cigar, with the winners receiving special recognition.
Luxury packages will be auctioned, offering an opportunity to acquire extraordinary items and experiences. Immerse yourself in the excitement as you bid on these exclusive offerings, knowing that your contributions will make a meaningful difference in the lives of deserving scholarship recipients.
For more information on the event, visit https://www.balboabayresort.com/25th-annual-gentlemens-smoker.