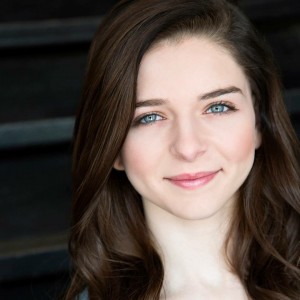 "Sawyer, you're going out a youngster but you've got to come back a star!"
That line from the musical "42nd Street" is spoken to Peggy Sawyer, a wide-eyed young dancer-singer from Allentown, Penn. who is about to take the stage in her first Broadway show.
Life does imitate art.
Caitlin Ehlinger, born and raised in Houston, Texas, has been dancing since she was three at the Suzanne Semans Studio. When she was 10, Semans ("Miss Susie") included her in the studio's annual summer trip to New York. Ehlinger was hooked, and spent most of her school holidays taking classes in New York.
Last February, while a senior in high school, she convinced her parents to fly her back to New York to audition at the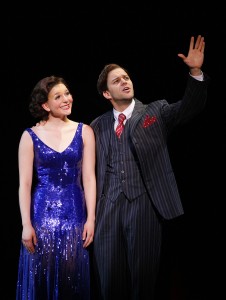 "42nd Street" open call. She had a great sales pitch: since the 8th grade, her dream was to postpone college and dance for choreographer Randy Skinner in a national tour.
"I had a plane ticket for the next day to fly home, but they kept calling me back in," recalled Ehlinger during a recent phone interview. "It was such a shock, and there was so much excitement, I just wanted to make it into the show."
After 10 days of auditioning (and Ehlinger hoping to land a spot in the ensemble) , she was asked if she wanted to star as Peggy Sawyer in the national tour of "42nd Street." Ehlinger, who just turned 19, said yes.
"It really is amazing, I can't believe it, that I get to do this," said Ehlinger. "How did I get so lucky?"
She may be lucky, but Ehlinger is also very talented, as evidenced from her opening night performance in "42nd Street" at Segerstrom Center this week.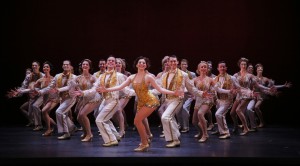 This is Ehlinger's first national tour, and she has adjusted well to the often grueling schedule of one and two night stops around the country, which made up the bulk of the tour's first leg.
"It's crazy," admitted Ehlinger. "You wake up really early, drive for hours, get in, have a little rest and bring the luggage in, get a meal and go do the show. It's hard sometimes because your body doesn't get to rest. A lot of times your sleep hours are on a bus, but thankfully I get the best sleep on the bus."
Despite the challenges, she said touring is really fun, and it's like touring with a large family (there are 38 cast members plus crew and orchestra).
"You travel all day, watch movies, sleep, and every new place we can explore the city."
The tour just started its second leg, which includes longer stops (the Segerstrom Center engagement is two weeks).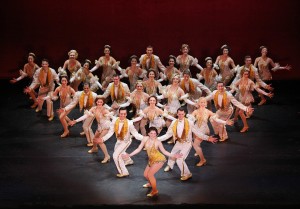 "I'm so excited for more of a routine and be in one place for two weeks," she said. "You get to feel like a normal person.'
The "42nd Street" tour is scheduled to go through next summer (the final shows are fittingly in Texas). After that, Ehlinger will weigh her options.
"I don't know what I'll do, I'm just enjoying this show right now," she said. "You dream to be on Broadway. I adore this—this is what I want to do."
Ehliunger noted that there are many young dancers back at the dance studio in Houston that want to follow in her footsteps. She has some encouraging advice.
"Nothing is too big to dream, no idea is crazy. If you want something, and you work hard enough for it, nothing will stop you, but you have to want it, you have to put a lot of work into it."
"42nd Street" runs through Nov. 22. For tickets, visit SCFTA.org or call (714) 556-2787.