The restaurant industry can be a fickle business. Trends come and go, and longevity is always in doubt.
So when a restaurant not only survives for a decade but continues to thrive, that's cause for celebration, which is exactly what A Restaurant is doing in October.
A Restaurant is offering a month of $10 Social Hour specials (4 to 6 p.m. Monday-Friday) to mark the restaurant's 10 Year Anniversary.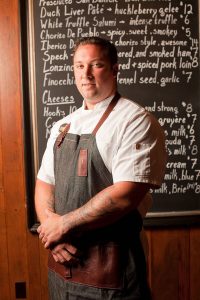 The tenth month of the year means a slew of ten dollar specials courtesy of Corporate Executive Chef John Blackford: Spicy Yellow Tuna with crispy eggplant and sriracha aioli; "A" Burger with blue, onion, arugula, bacon, 1000 island dressing; Hatch Chili Sausage with chochoyotes, hatch chile, oaxaca cheese; Brussel Leaves with lemon, butter, capers, grilled bread; Fried Green Tomatoes with carolina bbq, rogue smoky blue, herb salad; and Crispy Duck Salad with arugula, lentils, shallots, carrots, spiced vinaigrette, parsnips.
And of course, there are $10 drink specials: Black Tie Martini with Ketel One Citroen Vodka and Nolet Gin with lillet blanc, served up in a martini glass with a lemon twist; Kettle One Botanical Cucumber & Mint, with soda; Kettle One Botanical Grapefruit & Rose, with soda; Kettle One Botanical Peach & Orange Blossom, with soda.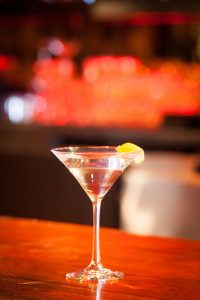 One caveat about the tenth anniversary: A Restaurant itself is indeed turning 10, but the original Arches Restaurant where A Restaurant sits on Coast Highway was built back in the 1920s.
"Meet me at The Arches!" was a popular phrase for travelers driving along the Southern California coast between San Diego and Los Angeles. They often needed a place to meet, and the halfway point was deemed to be a gas station and café called The Arches.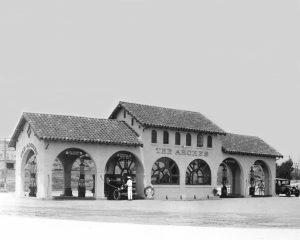 The Arches was a hangout for celebrities such as Gary Cooper, Tyrone Power, Frank Sinatra, Humphrey Bogart, John Wayne and many others.
The gas station is long gone, but the separate restaurant that was constructed there has lived on. Danny Marcheano purchased the restaurant in 1982 and kept the old school ambiance intact. He moved The Arches in 2007 to a new structure on Westcliff Drive, where it closed several years later. However, the original structure on Coast Highway was purchased by Hollywood director and producer McG (who grew up in Newport Beach) and a few friends and investors who wanted to see the Arches concept continue.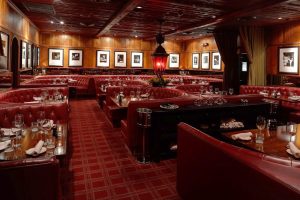 The building was gutted and rebuilt into a modern version of a classic steak house, complete with red leather booths and wood trim. In a nod to its history, the restaurant was christened A Restaurant. It became an instant culinary classic.
The secret to their success, operating partner Jordan Otterbein told me when they celebrated The Arches' 90th anniversary a couple of years ago, is that they have all the components that make a successful restaurant.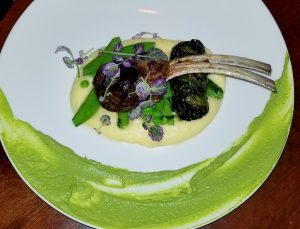 "The vibe is great, it feels good here at night, people love it. And the cuisine—we talk about it all the time, the food is so good here, people love it. There is an increasing appreciation for what chef Jonathan Blackford is doing. The word of mouth is so positive. Our loyal customer base continues to grow. It really is a local place—we get a high percentage of consistent regulars. And the service staff has never been better."
For more information on A Restaurant or to make a reservation, please call (949) 650-6505 or visit arestaurantnb.com.