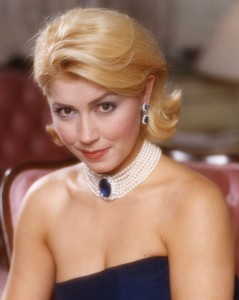 Opera is alive and well in Orange County, thanks to Pacific Symphony.
For more than two decades, Opera Pacific presented professional opera productions at Segerstrom Center. However, opera is perhaps the most expensive art form to produce (and having been an extra in an Opera Pacific staging of Aida in 1994, I can attest to the financial challenges of a month of rehearsals with dozens of actors and singers, costuming, props, sets, etc).
Opera Pacific folded in 2008, leaving L.A. Opera as the only viable professional opera company in the area.
Enter Pacific Symphony and Music Director Carl St.Clair, who launched a new initiative called "Symphonic Voices" in 2012 to present semi-staged operas backed by the Pacific Symphony.
The concept worked, probably better than anyone expected, because the series is now in its fourth year and appears to be going strong.
This year's operatic offering on Feb. 19, 21 and 24 is one that's often called the world's most popular opera: "Carmen," Bizet's riveting tale of love and lust about the downfall of Don José, a naïve soldier who is seduced by the fiery Gypsy, Carmen. Sung in French with English supertitles, the story follows Don José, who abandons his childhood sweetheart and deserts from his military duties because of his love for the gypsy, Carmen, yet loses her love to the glamorous toreador Escamillo.
"Carmen" features a cast of world-class opera stars, including mezzo-soprano Milena Kitić as Carmen and Andrew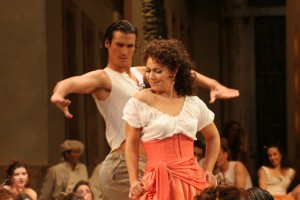 Richards as Don Jose, plus the Pacific Chorale and Southern California Children's Chorus, in a semi-staged production that includes video elements, costumes and props.
"We're so fortunate to have one of the consummate Carmens in our midst with Milena Kitić, who's on faculty at Chapman University," says St.Clair. "She's sung this role in the major houses of the world. It's her role, and it's wonderful she's here. And we're surrounding her with a cast that has sung these roles numerous times in major houses."
Kitić, a resident of Newport Beach, has performed the title role of "Carmen" throughout Germany, Austria, The Netherlands, Belgium and the Czech Republic. In addition to making her Metropolitan Opera debut as Carmen, local opera fans may recall her debut in 2003 with Opera Pacific as Herodias in "Salome," and her performance in the company's benefit concert with Plácido Domingo and conductor John De Main.
"Carmen is a free spirit, who values her freedom, and whatever she considers happiness, the most," said Kitić of her character. "In the end of the fourth act she clearly says 'I am born free and will die free, if to die is my destiny. I know you will kill me, so go ahead.' Carmen is a gypsy, extremely superstitious, a woman with no real home. There are a good number of gypsies in Serbia, where I grew up, and I observed them most of my life. I think I learned to understand Carmen well."
Kitić noted that she loves the score of "Carmen," and that it's truly phenomenal music.
"For me, as Carmen, it's especially interesting to illustrate the transformation of the first two acts that are so seductive and playful, and the last two acts that are the opposite, dramatic and fatalistic. I also appreciate the way Bizet captured the flavor of Spain."
Maestro St.Clair is no stranger to opera. "Symphonic Voices" has been drawing on his expertise as an opera conductor in Germany and elsewhere. He has conducted everything from "La Traviata" to Wagner's "Ring Cycle" to great critical acclaim.
"Symphonic Voices" began with the highly successful debut in 2012 of Puccini's "La Bohème," followed by Puccini's "Tosca" in 2013, Verdi's "La Traviata" in 2014, and now in 2015 with Bizet's "Carmen."
Performances are Thursday, Feb. 19, Saturday, Feb. 21, and Tuesday Feb. 24, at 8 p.m., in the Renée and Henry Segerstrom Concert Hall; a preview talk with Alan Chapman begins at 7 p.m.
Tickets are $25-$109. For more information or to purchase tickets, call (714) 755-5799 or visit PacificSymphony.org.