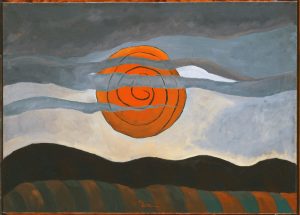 If good things come in threes, then great things must come in fours, because Orange County Museum of Art unveils a quartet of exhibitions this weekend that run the gamut from a collection of modern art to a large scale installation from a Pacific Rim artist.
American Mosaic: Picturing Modern Art through the Eye of Duncan Phillips
This exhibition, organized by The Phillips Collection, presents a thematic journey that reveals the breadth of America's modernist vision, beginning with the great American art heroes of the late 19th century, whose work set the course for modern art in the United States, and concluding with the Abstract Expressionists, whose new visual language turned American art into a global force.
Included are 65 works created between the 1860s and 1960s by artists such as Milton Avery, Alexander Calder, Richard Diebenkorn, Thomas Eakins, Helen Frankenthaler, Winslow Homer, Edward Hopper, and Georgia O'Keeffe.
"American Mosaic: Picturing Modern Art through the Eye of Duncan Phillips" is organized by The Phillips Collection in Washington, D.C.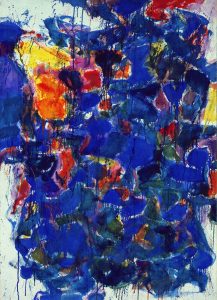 Brian Bress: Make Your Own Friends
"Brian Bress: Make Your Own Friends" offers an in-depth look at the last ten years of Bress's practice. Bringing together his video, sculpture, and works on paper for the first time, the exhibition is the most significant presentation of the L.A. artist's work to date. Bress is known for the fictional characters he creates, inspired by 1980s children's television programming, exotic world cultures, and historical art movements.
Born as doodles or collages, these imaginative figures take shape as sculptural costumes and come to life on video, performed in front of elaborately composed backdrops.
"Brian Bress: Make Your Own Friends" is jointly organized by Whitney Tassie, curator of modern and contemporary art at the Utah Museum of Fine Arts (UMFA), and Nora Burnett Abrams, curator at the Museum of Contemporary Art Denver.
The exhibition is sponsored in part by the Andy Warhol Foundation for the Visual Arts, the UMFA Friends of Contemporary Art (FoCA), and the Director's Vision Society at MCA Denver.
Li Hui: V
Beijing-based multimedia pioneer Li Hui has established himself as one of the key members of the new generation of young Chinese artists, and his innovative installations are recognizable worldwide.
One of his most impressive works to date, "V" (2009) reveals his fascination with light and its effects on the environment. The work represents the collisions of energies and explores symmetry and asymmetry, materiality and spirituality, technology and humanity.
The large-scale installation will occupy an entire gallery affording an immersive visitor experience.
Li Hui: "V" is organized by the Orange County Museum of Art. The exhibition is made possible, in part, by support from RH, Restoration Hardware.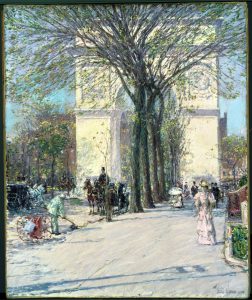 The Pacific Project: Zheng Chongbin
The fourth installment of The Pacific Project showcases a new video, "Branches are Roots in the Sky," created in 2016 by Shanghai/San Francisco artist Zheng Chongbin. In the video, the artist explores how we construct our knowledge of the world and its flows and changes through our perceptions of time, space, and surface.
This premiere of Zheng's video will be complemented by four of his ink paintings. While influenced by the significant heritage and impact of traditional ink painting on Chinese artists, Zheng's goal is to make his works relevant for a 21st-century audience.
The Pacific Project: Zheng Chongbin is organized by the Orange County Museum of Art.
All four exhibitions run through December 4.
Orange County Museum of Art is located at 850 San Clemente Dr. in Newport Beach. Hours are 11 a.m. to 5 p.m., Wednesday through Sunday, with extended hours Fridays from 11 a.m. to 8 p.m.
Admission is $10 adults, and $7.50 for seniors and students. Free admission is offered to children twelve and under, to OCMA members, and to everyone on Fridays. Parking is always free and all facilities are handicapped accessible.
For more information, call (949) 759-1122 or visit ocma.net.