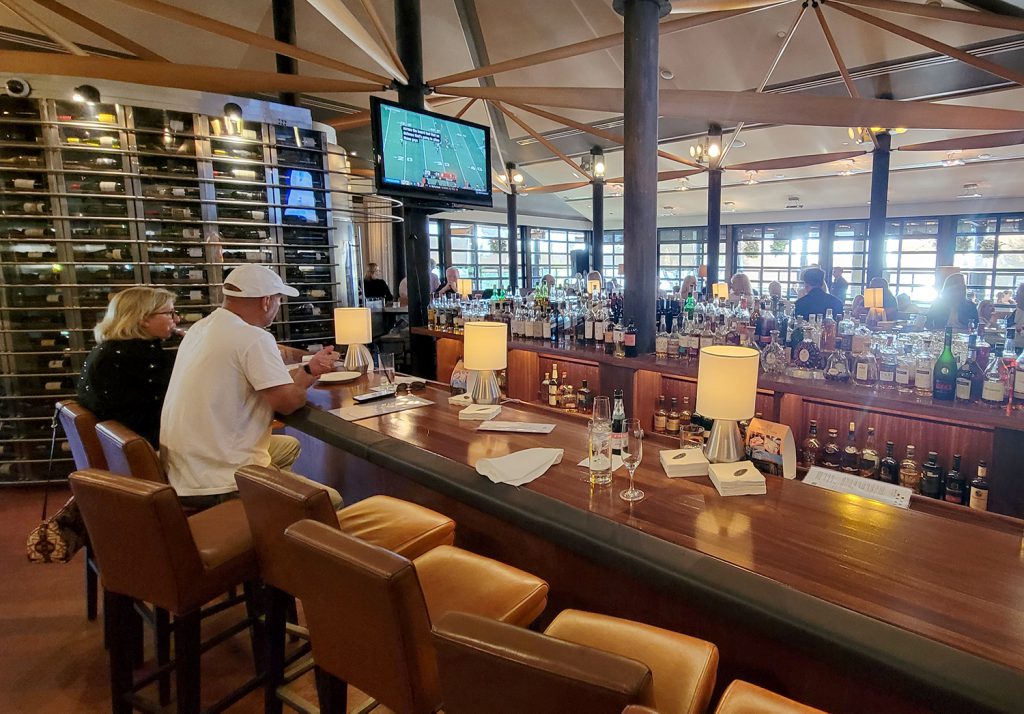 Been to Bayside Restaurant lately?
I admit it had been several months since I last dined at Bayside, so imagine my surprise when I finally made it back to the restaurant and found the bar had been expanded. It was now essentially a wrap-around bar with more seats and easy sidelines to the live music.
According to owner Marc Ghoukassian, the restaurant removed a steel wall and built a continuation of the bar, while adding high top tables.
"Our bar was always full. People would walk in and then walk out because there was no place to sit, so we doubled the space and now people can sit on both sides," said Ghoukassian. "It opens everything up and you can see the band better because we moved them up a few feet."
And since many people (including me) prefer to dine at the bar, a new bar menu was launched available daily from 4:30 p.m.to close. You can also select dishes from the full menu while dining at the bar.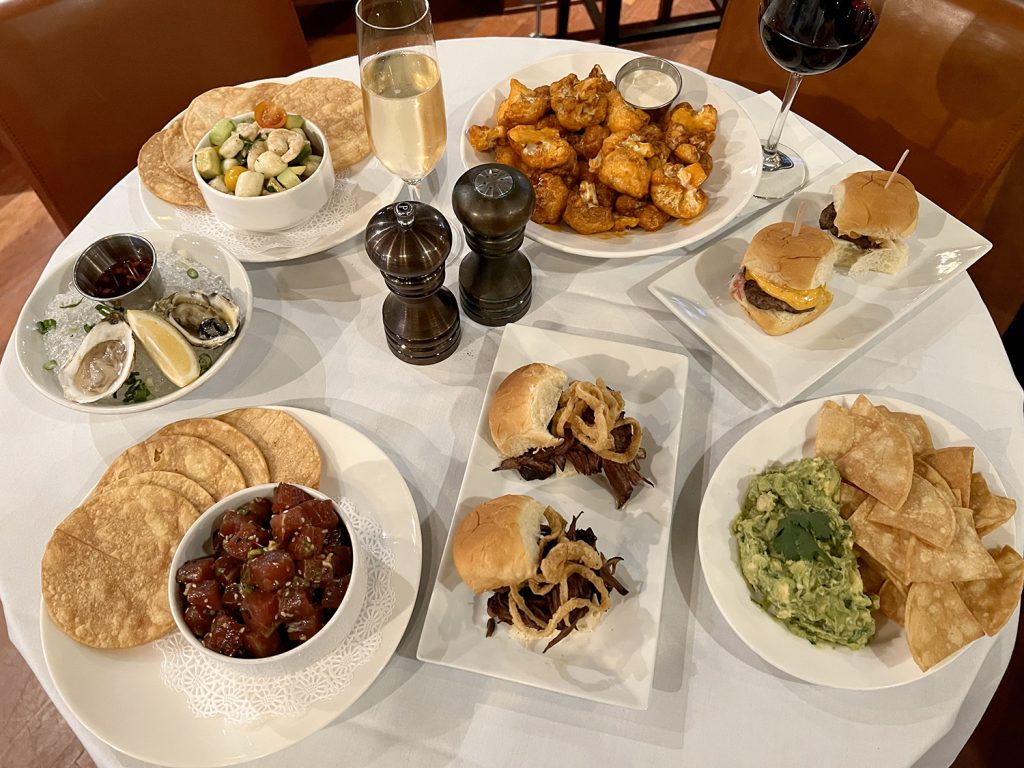 Naturally I was curious about the new menu. The old one was basically the regular menu with smaller portions, but now the menu lists bar bites, finger foods, sharable items and house wines, all designed for the bar and only available at the bar and bar tables."
I popped in to Bayside on a recent Thursday eve to check out the new bar and menu, and to listen to the Irvine Barclay Theatre Jazz Band featuring Ron Kobayashi on piano and Jerry Mandel on saxophone.
After perusing the bar menu, I ordered the hot artichoke dip with toast points, a pair of beef sliders with sharp cheddar and burger sauce, and tuna poke with house-made chips.
The sliders came out a perfect medium, slightly pink and juicy. These delicious sliders are perfect when you want a burger but lack the appetite.
The sharable artichoke dip is a classic and full of flavor (ask for extra bread). The tuna poke could be shared, but I had no trouble finishing the entire dish.
Other items on the bar menu include Nola fries with Cajun spice, oysters by the shell, a medley of marinated olives, and short rib sliders.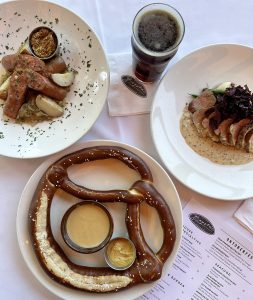 And if you go to Bayside this month, check out their Oktoberfest menu which has two options that combine tradition and refinement.
The Käsekrainer Bratwurst features smoked Emmenthal cheese-infused pork sausage smothered in sauerkraut and served with roasted potatoes alongside sweet and spicy mustard.
Schweinerüken is herb crusted pork loin served with braised red cabbage, green means and mashed potatoes, served with a grainy mustard sauce.
And a special Oktoberfest item served only in the bar: Bavarian Pretzel with house made beer cheese dip and homemade mustard.
Visit www.NBaysiderestaurant.com.