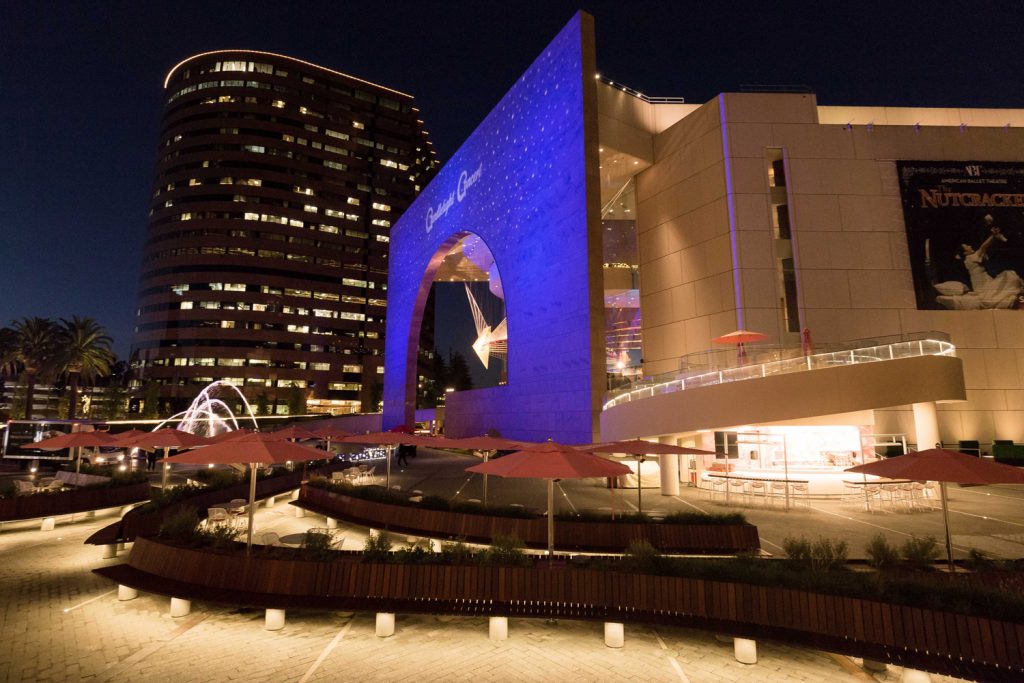 More than four decades ago, a group of arts supporters held an event to raise money to build a major performing arts venue in Orange County. The event was held in a vacant Kresge five-and-dime store that had been transformed into an elegant ballroom with the use of candles.
Since then, the annual gala has been dubbed Candlelight Concert, with entertainment by celebrated artists.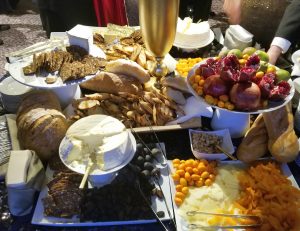 Flash forward more than 40 years later, and Candlelight Concert is still going strong. In fact, the glitzy gala is perhaps the most anticipated event of its kind in Orange County every December.
This year's Candlelight Concert, held on Friday, Dec. 2 inside Segerstrom Hall, was attended by more than 450 fervent supporters who arrived at the base of the new Argyros Plaza before proceeding inside past the Plaza Vista Middle School Choir, who serenaded guests as they arrived.
Upstairs on the Orchestra Terrace lobby, guests enjoyed a champagne and wine reception along with tray passed appetizers and a beautiful (and tasty) cheese and charcuterie display, created by Patina Group (who also catered the splendid dinner via Leatherby's Café Rouge).
Guest proceeded from the reception to a section of Segerstrom Hall's orchestra seating, where each guest had at their seat a box of Cracker Jacks to enjoy during an intimate concert featuring a very special guest star: Grammy Award-winning singer Michael Bolton, who was in fine voice and performed a number of his hits. He charmed the audience with his sense of humor, and his backing band was first rate.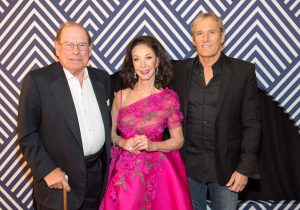 Following Bolton's performance, Center Board Chairman John Ginger welcomed guests to the Candlelight Concert.
"This is an exciting time at Segerstrom Center, with our world class performances, and education and community engagement programs which continue to reach hundreds of thousands of people each year," Ginger told the audience. "Candlelight Concert is a great time to celebrate the arts, our community, and our family of supporters."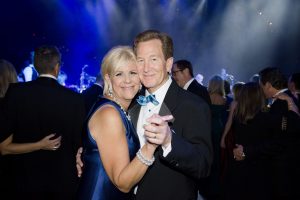 Ginger recognized the extraordinary leadership of Julia and George Argyros, whose generous gift made possible the recently opened Julianne and George Argyros Plaza.
Ginger also recognized his fellow board members, and noted that he was retiring as board chairman at the end of the year.
"It has been a fantastic experience working with such an impressive group of individuals who donate your time and money. It's been memorable, and I will always treasure it."
He the introduced The Center's new board president, Mark Perry, who co-chaired the evenings Candlelight concert with his wife, Carol.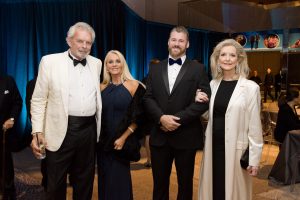 "John Ginger, you have bene an outstanding chairman," noted Mark Perry. Under your tenure, we have an incredible Argyros plaza, we have a new dance school for children with disabilities, you have brought us together—the board, volunteers, resident companies, our community. We are all closer together because of you."
Perry noted that he and Carol attended their first Candlelight Concert eight years ago and have been impressed with how every year the bar has been raised higher and higher.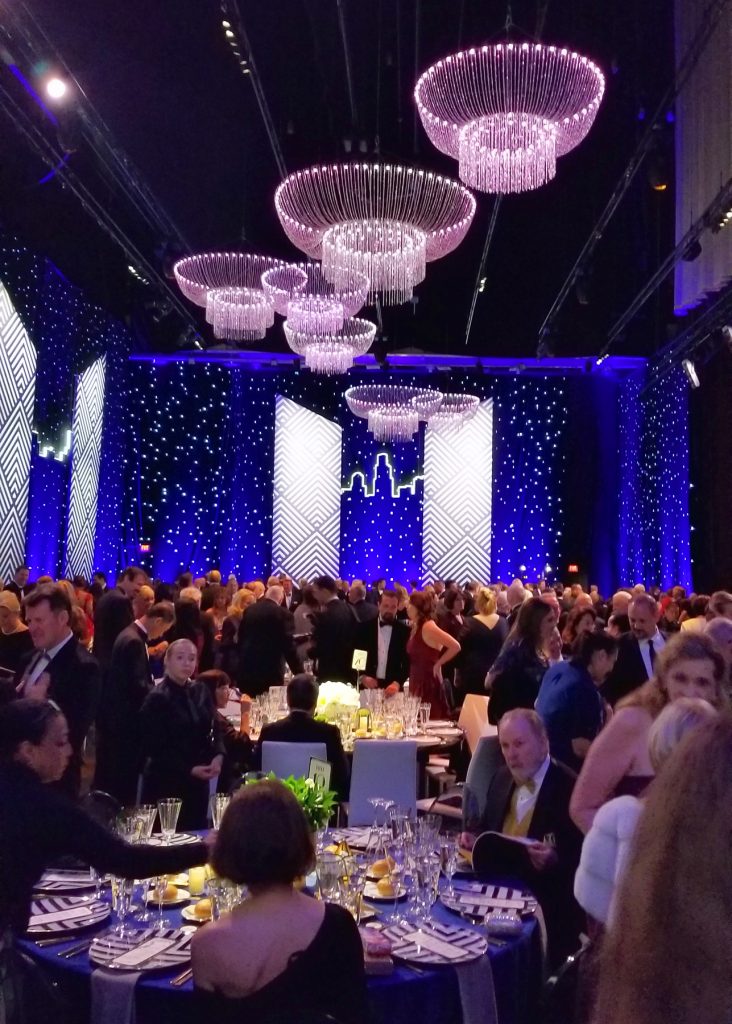 "It's all about raising funds to support the Centert's community engagement and artistic programs," he said. "Thank you for making this the number one gala in the history of Candlelight. We're grateful for the support of the Segerstorm family. This is an important year for the founding family of the center, as they are celebrating the 50th anniversary of South Coast Plaza."
"And now the big news: this year's sold-out Candlelight Concert has raised $2.7 million," declared Perry to hearty applause.
Carol Perry than explained to the audience the meaning behind the Cracker Jacks.
"As some of you know, I am from Chicago, and Cracker Jacks came from Chicago. I was raised on them."
Chicago also played an important part in the dinner. Once the curtain to the Segerstrom Center stage was raised, a glittering Chicago skyline and related décor came into view.
Guests dined on the Segerstrom Hall stage. Dinner began with "Michigan Avenue" starter of chilled pee wee potatoes and smoked salmon salad, followed by a "Wrigley Field" entrée of porcini-rubbed filet mignon and white wine-poached sole Veronique. Dessert was Patina's take on a classic Twinkie.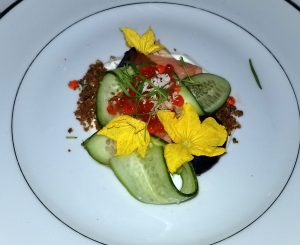 After dinner, Rock and Roll Hall of Fame inductees Chicago performed a non-stop concert of their hits while guests danced the night away.
Once the music stopped, guests made their way to the Kia Valet Lounge via the new circular staircase from the hall's Orchestra Terrace to the Argyros Plaza below. Sweet treats, hot chocolate and authentic Chicago hotdogs made for tasty midnight snacks.