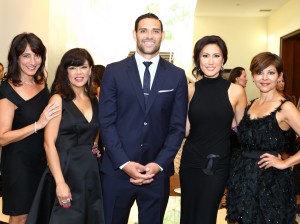 By Christopher Trela & Catherine Del Casale | NB Indy
Court Appointed Special Advocates (also known as CASA) is celebrating 30 years of advocating for abused and neglected children going through the court system.
As part of that celebration CASA held its annual Celebration of Children: Black & White Ball, which took place on Saturday, April 18, at The Ritz-Carlton, Laguna Niguel in Dana Point.
More than 400 guests attended the fundraiser, which raised more than $1 million.
The event began with a cocktail reception and silent auction. Then it was on to the ballroom, where gala co-chairs Lauren Wong and Brenda St. Hilaire, both of Newport Beach, welcomed the guests.
"It's my honor to be part of this evening's celebration," said St. Hilaire. "As a former advocate, I can attest to the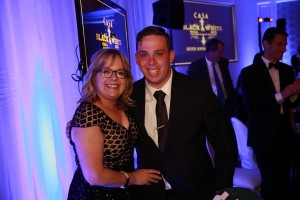 miraculous work that CASA has performed in the lives of these children."
"It's an incredible feeling to look out at this beautiful room and see our friends, our families and community united for this worthy cause," said Wong. "Over the past month of working on this event, I have gained a deeper respect for CASA advocates, they are truly guardian angels. Brenda and I also have guardian angels—two amazing women who have shared their wisdom and experience: last year's chairs, Wendy Tenebaum and Lourdes Nark."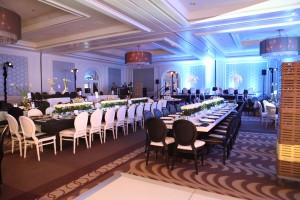 Former NFL Quarterback for the Cleveland Browns and Dallas Cowboys, Paul McDonald, served as Master of Ceremonies for the night, which included Keynote Speaker, NFL Quarterback for the Philadelphia Eagles, Mark Sanchez.
Jennifer and Anton Segerstrom received CASA's highest award, "Children's Champion," for their many years of support.
South Coast Plaza was honored as "Outstanding Corporation" for their commitment to assisting CASA grow and prosper over the last 30 years.
Joy Winger was honored as "Advocate of the Year" for her passion and dedication of service to child abuse victims by being a Court Appointed Special Advocate to six different children over the last 13 years.
Austin Howle, the evening's youth speaker, described growing up in the foster care system, relating how he was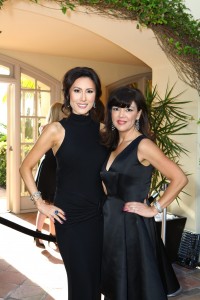 placed in 17 different homes over the course of about eight years, which led to frequent changes of school and being away from his siblings, who were also placed in foster homes.
"I thought Austin Howle spoke eloquently of his experiences of being in the foster care system and what his CASA meant to him," said Catherine. "It really helped give an inside look into what this great organization does for kids who don't always have a voice."
Keynote speaker Mark Sanchez shared his own experiences of growing up in Orange County and the importance of giving back to society's most vulnerable population. He talked about how his father would make him practice athletic skills and still focus on his education.
After dinner came a live auction and a fund-a-need section, which garnered two donations of $100,000 as well as the $50,000 level, plus lower levels.
"I was amazed at the generosity of the room when their fund-a-need kicked off with $200,000 being donated in the first 30 seconds," stated Catherine. "The bidding only went up from there, and you could feel the positive energy in the room."
Young MC and DJ Miles closed out the evening's program and began the magnificent after-party with 3 songs including the hit "Bust A Move", which got the crowd out of their seats and onto the dance floor.
For more information about CASA, visit casaoc.org.