Fast Food Pioneer John Galardi
Newport Beach resident John Galardi, the founder and chairman of Galardi Group, parent company of Wienerschnitzel, The Original Hamburger Stand and Tastee Freez, passed away of pancreatic cancer at the age of 75 on Saturday, April 13, according to a press release issued by the Galardi Group.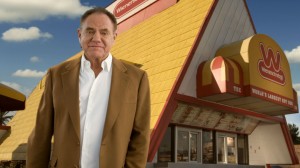 The release noted that Galardi guided Wienerschnitzel from a single hot dog stand in 1961 to what is now the world's largest hot dog chain; owning or operating 350 locations and selling more than 120 million hot dogs annually. He entered the restaurant business at 19 working for Taco Bell founder, Glen Bell, at Taco Tia in Pasadena, before carving out his own niche with hot dogs and chili when he opened his first "Der Wienerschnitzel" restaurant at the age of 23. He expanded Galardi Group into a multi-branded company with the additions of The Original Hamburger Stand and Tastee Freez. While he continued to serve as chairman of Galardi Group, Galardi had stepped away from the day-to-day management of the company.
In a statement, Dennis Tase – president & COO of Irvine-based Galardi Group – called Galardi "a true pioneer in the restaurant industry. Galardi's entrepreneurial spirit was the cornerstone of the company's success. Since it all began in 1961, he has touched countless lives through his generosity as a business leader. Galardi built a brand representative of a time when life was simpler, a brand that holds a special place in the hearts of so many families in America. He will be deeply missed."
Personal Chef Serves Newport Residents
Chris Henry never planned on being a chef. After graduating with a degree in journalism from San Diego State University, the long-time Newport Beach resident enjoyed a career as an advertising executive at an Orange County-based agency.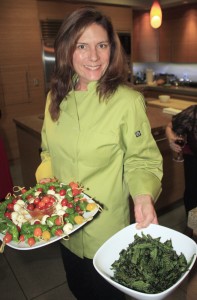 In 2000, her daughter Sara was born, and Henry put her career on hold.
"I decided to stay home with my daughter, which made me more aware of the food we were eating," said Henry during a media event in her home.
"It was the start of a journey, a reinvention of myself," explained Henry. "I started to source fresh ingredients, played around with food, and it became a passion."
Admitting that "I could barely boil water" when she was first married, Henry began to prepare meals that she said made her family healthy and happy. After her friends began to rave about her cooking, Henry said "that evolved into wanting to share this kind of cooking with other people, but how can I do that and still be accessible to my family?"
Her answer was to start her own business. She launched Fresh! A Personal Chef Service in 2011 in Newport Beach, with the goal of providing personalized, healthy meals to local families.
According to Henry, she can adjust menus to suit any dietary needs, including vegan and gluten-free dishes.
"I come to a client's home, do an initial consultation to find out their food likes or allergies, and then send them a menu plan," explained Henry. "After that, I do the shopping, go to their home, prepare three to five entrees and side dishes, label them with instructions, and then clean everything up. The house smells delicious, and the family can come home and sit down together and talk about their day instead of driving to McDonald's for dinner."
Henry recently auditioned for the "Top Chef" TV show and is waiting to hear back, but based on the positive reaction from clients – and those gathered at her home for the media event – Henry is already a top chef in Newport Beach.
For more information, visit www.freshpersonalchefservice.com.