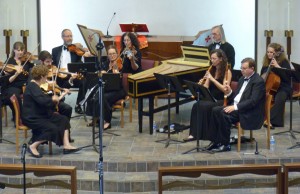 Welcome as the summer solstice, this weekend marks the return of the annual Baroque Music Festival, Corona del Mar, which runs from June 21 through June 28.
Now in its 35th season, the treasured local tradition was born unexpectedly of an après dinner conversation between friends gathered for a small party at Bud and Irmeli Desenberg's Bayside home in 1980.
Musings on the rigors of a drive to Los Angeles for classical concerts led to the festival's founding by Burton Karson, now Artistic Director Emeritus, and art historian Irmeli, a long-time board member who passed away in January.
"Orange County was a cultural wasteland, except for some offerings by the local universities," recalled Karson of that time. "I suggested that we could do a very small festival in summer, and the others liked that idea, so we proceeded to form a committee (became the "board"), and we put on a brief concert series during one week in June. I chose Baroque simply because the orchestra and chorus would not have to be large and expensive, and there was much attractive repertoire available."
"Irmeli gave a talk in the Sherman Gardens, and our concerts were there, at St. Michael & All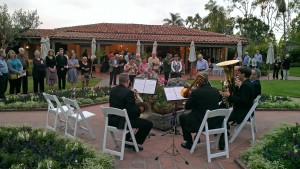 Angels Episcopal Church, and at the Community Church Congregational," he continued. "At the first board meeting after the festival, Irmeli said, 'Well, you don't want to do another one, do you?' I casually said, "sure," due to the enthusiasm of our audiences, and the others agreed. So we did a second, and a third."
Fast forward several decades and the festival continues to flourish, enriching the community while celebrating the beauty of Baroque masterpieces with thoughtfully designed programs, period (antique and reproduction) instruments, and the intimate ambiance of venues such as the aforementioned Sherman Gardens & Library.
Lively pre-concert brass music enjoyed al fresco and "wine and waters" receptions for mixing with the musicians after each concert create a memorable experience.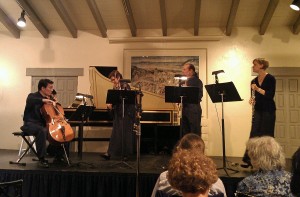 The new season opens on Sunday with Baroque Concertos at St. Mark Presbyterian Church in Newport Beach. It's the first in a series of five concerts designed by Artistic Director Elizabeth Blumenstock to spotlight the music of Johann Sebastian Bach.
Besides two of his Brandenburg Concertos, "Bach-Fest" includes several of the composer's lesser known pieces such as church cantatas Nos. 17and 73 as well as his masterwork Musikalische Opfer (Musical Offering). In addition, the Sunday, June 28 Festival Finale, also at St Mark Presbyterian Church, will be dedicated to Irmeli in gratitude for contributions over the years.
"Irmeli handled the Festival's Wednesday event, presenting lectures on Baroque Architecture, Art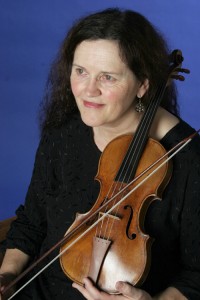 and History at Sherman Library and Gardens," remembered Dagmar Rios. She and husband Walter, both Newport residents, have also been Baroque Music Festival board members for the past 35 years. "Her interest in art and music was insatiable and very motivating for us. She became our all-around art maven, and gladly shared her wealth of knowledge… Not being able to enjoy her comments as in the past leaves a big void in our life."
"Irmeli had devoted and talented friends all over the county and brought all of them to the festiva," she added. "Attending the festivals was like old home week for all of us each year."
Baroque Music Festival, Corona del Mar runs from Sunday, June 21 through Sunday, June 28: Baroque Concertos at 4 p.m. on June 21 at St. Mark Presbyterian Church; All-Bach Recital at 8 p.m. on June 22 at Saint Michael & All Angels Episcopal Church; A Musical Offering at 8 p.m. on June 24 at Sherman Library & Gardens; Bach Sinfonias at 8 p.m. on June 26 at Sherman Library & Gardens; and Festival Finale at 4 p.m. on June 28 at St. Mark Presbyterian Church.
Enjoy Baroque music performed al fresco by the South Coast Brass, beginning 45 minutes prior to each concert.
For tickets and additional concert information, go to bmf-cdm.org or call (949) 760-7887.