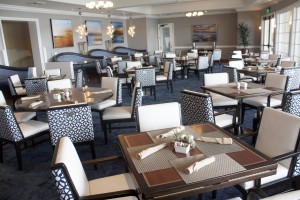 By Christopher Trela & Catherine Del Casale | NB Indy
Last week we previewed a handful of Father's Day dining options in Newport Beach, but if you still can't decide on where to take dad, here are a few more Father's Day dining options.
Balboa Bay Resort
The Balboa Bay Resort's Waterline restaurant is offering a brunch menu served 10 a.m. to 2 p.m. on Father's Day featuring unlimited access to a cold buffet and choice of one hot brunch entree, including a barbecue steak and beer combo. Cost is $55 for adults and $27 for children ages 4-12. Discounts for members. After brunch, enjoy the annual Father's Day Classic Car & Vintage Motorcycle show. Dozens of classic vehicles will be on display, along with a beer booth and full service bar, concessions, music, temporary tattoos, balloon artist, and a father-son tire change challenge. Call (844) 608-4535 or visit BalboaBayResort.com.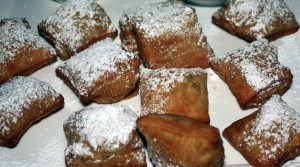 Beachcomber Cafe – Crystal Cove
At Beachcomber start off with a craft beer, champagne or mimosa. Then enjoy beignets and fruit, and choose from one of eight specially designed entrees. Highlights from entrée selections are: Maine lobster enchiladas, surf and turf, roasted prime rib sandwich, and baby back ribs stack. Father's Day Brunch is $39.95 for adults and $14.95 kids. Call (949) 376-6900 or visit TheBeachcomberCafe.com. NOTE: Regular menu will not be offered 7 a.m. to 4:30 p.m.
The Bungalow
The Bungalow offers a two-course special BBQ menu. Choose from one of three starters: bungalow salad, Caesar salad, or corn chowder. Then select a BBQ entrée from one of the following: mesquite smoked baby back ribs, mesquite grilled king salmon, half BBQ chicken, grilled flat iron steak, or mixed grill kabob. All entrees are served with a choice of two sides: corn on the cob, baked beans, cole slaw, or mashed potatoes. All dads will receive their first cocktail, glass of wine, or beer on the house. Price is $38 per person. Call (949) 673-6585 or visit TheBungalowRestaurant.com
 Five Crowns
Join Five Crowns for brunch or dinner with excellent service and a meal fit for a king. Brunch will be served from 11 a.m. to 4 p.m. and offers selections that include a Tuscan Caesar salad or chicken and kale soup for a starter, and pork belly hash and an open faced breakfast sandwich for entrees. Dinner begins at 4 p.m. and features grilled filet mignon and grilled Australian lamb chops. Roasted prime ribs of beef are served all day. Call (949) 760-0331 or visit Lawrysonline.com for details.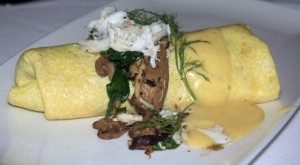 Fleming's
Fleming's has a Father's Day brunch that starts at 10 a.m. and includes choice of appetizer, entrée and dessert from a special holiday menu. Entrées include prime rib, Fleming's signature eggs Benedict, baked brioche French toast, blue crab omelet, and porcini-crusted filet mignon. We've had brunch at Fleming's and came away impressed, and full! Brunch menu is $39.95. A separate kids' menu is available for $18.95.
Call (949) 720-9633 or visit FlemingsSteakhouse.com.
Valenza Chocolate Pop Up Shop
Dads love chocolate too! Head to the exclusive Father's Day Pop Up Shop to gift Dad his Valenza chocolate stash on Friday, June 19 at The Hood MRKT (within The Hood Kitchen Space, 350 Clinton St, Suite 100, Costa Mesa) from noon to 6 p.m.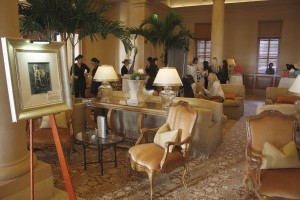 SIDEBAR
Pelican Hill Resort
Last week we mentioned the Father's Day menus at Pelican Grill and Coliseum Pool & Grill, but while at Pelican Hill Resort be sure to check out the new options at the Caffee & Market, and the "re-perfected" Great Room. They offer new food, beverage, retail and entertainment amenities such as small plates, craft cocktails and mood music nightly in the Great Room (the ahi tuna tartare tacos with ponzu and guacamole are excellent).
"As Pelican Hill continues its sixth year as Newport Coast's corporate and social center, we have reenergized our facilities, programs and services to delight our guests from near and far," said Pelican Hill Managing Director Giuseppe Lama. "
The Resort has indeed added a variety of events to its schedule.
From 5 to 6 p.m. on Mondays through Fridays, Great Room Social Hour features table games, cheese pairings and tastings and special monthly activities, including Boutique Art Exhibits, Fashion Trunk Shows and Sips & Tips etiquette chats.
The Great Room's popular Afternoon Tea continues on Fridays, Saturdays and Sundays from 2 to 3:30 p.m.
The Caffè & Market has expanded its food and retail offerings. Open for breakfast, lunch and dinner, Caffè & Market carries sandwiches, salads, soup, pastries, Resort-made gelato, salads, snacks, featured daily quiche, barista-made coffee, wine and beer.
And about the gelato—we love it! The flavors are creative and offer a burst of goodness on your palate. Every Monday is Gelato Lab Confab, where you can sample weirdly wonderful flavors like Spicy Sriracha, Earl Gray and Gorgonzola-Honey.
"Make sure to ask about the special flavor of the day," added Catherine. "They create something unique that you won't be able to get anywhere else like butter popcorn flavored gelato. A must try."
Marketplace samplings are on Saturdays and Sundays. Sample featured gourmet items from tapenades and toffees to olive oils and artisan chocolates.
On Tuesdays you can taste Caffè's featured tea flavor of the week, and blend your own custom teas.
Coffee lovers can sample blends from Latin America, Southeast Asia and Africa every Friday.
Visit pelicanhill.com or call (855) 467-6800 for details.