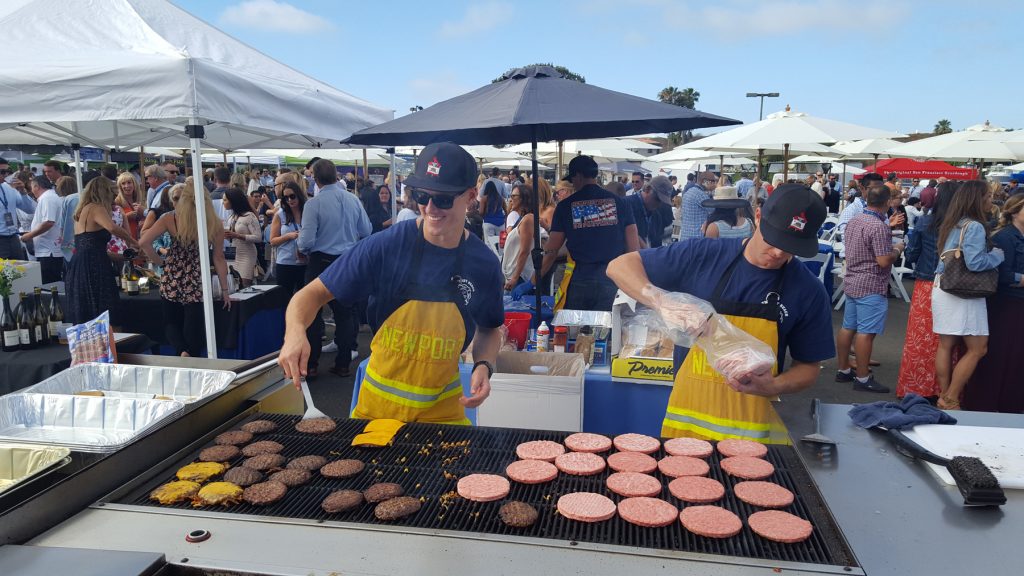 Get 40 top local restaurants (and the Newport Beach Fire Department) to serve their signature cuisine, add an opportunity drawing and live music, then invite 1,000 people to come and enjoy the festivities while raising money for charity.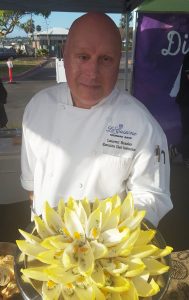 Sounds like an instant classic, which in fact it was.
Celebrating its 30th year, the Hoag Summer Classic on June 28 – hosted by the Hoag Hospital Foundation and its 552 Club – was a sold-out event with more than 1,400 guests at The Newport Dunes Resort enjoying superb cuisine while helping raise $245,860 for Hoag.
The Hoag Summer Classic has raised more than $2 million dollars to date.
Themed "A Midsummer Night's Dream," this year's Hoag Summer Classic was co-chaired by Megan and Jonathan Acosta and Caroline and Andre Vovan, M.D.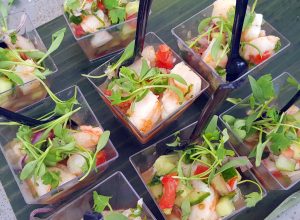 "For 30 years, our community has come together to enjoy this event that serves for many as the introduction to a life-long partnership with Hoag," said Flynn A. Andrizzi, Ph.D., president of Hoag Hospital Foundation. "Community support is what allows Hoag to keep its promise of delivering the very best care now and well into the future."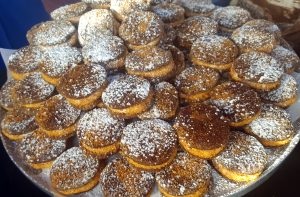 Guests sampled food and beverages from 41 restaurants, many of which have been loyal participants for decades. The list reads like a Who's Who of the Newport and OC restaurant scene, including A Restaurant, Andrei's Conscious Cuisine & Cocktails, Back Bay Bistro, Bayside Restaurant, Bistro Papillote, Bluewater Grill, Boudin Bakery, The Bungalow, The Cannery Seafood of the Pacific, Coastal Catering by Island Hotel, Cowgirl Winery of Carmel Valley, Don Francisco's Gourmet Coffee, DP Catering, El Cholo, Fresh Brothers Pizza, Gabbi's Mexican Kitchen, Georis Winery of Carmel Valley, Harborside Restaurant, Hi-Time Wine Cellars, Hoag Hospital Mary & Dick Allen Diabetes Center Mobile Kitchen, Kéan Coffee, LCA Wine – Costa Mesa, Maggiano's Little Italy South Coast Plaza, Muldoon's Irish Pub, Newport Beach Fire Department, Newport Landing Restaurant and Oyster Bar, Newport Rib Company, RED O Taste of Mexico, Royal Thai Cuisine, Rusty Pelican, Sabatino's Lido Shipyard Sausage Company, Sambazon Acai Cafe, San Antonio Winery, Santa Monica Seafood, Spa Girl Cocktails, Straub Distributing Company, Tackle Box, Taverna Laguna Beach, Turnip Rose Elite Catering, Water Grill and Zotovich Vineyards and Winery.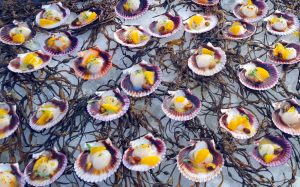 In addition to live music, guests had the opportunity to purchase raffle tickets for their chance to win gift packages from restaurants and local vendors, including a one-year lease of a new 2017 BMW 428i Gran Coupe, courtesy of Sterling BMW of Newport Beach.
About Hoag Hospital Foundation: Thanks in large part to philanthropy, Hoag has become one of the nation's finest health care systems and serves a diverse and growing population. Hoag Hospital Foundation, the philanthropic arm of Hoag (a separate 501(c)(3) corporation), is an integral partner in Hoag's vision to become a trusted and nationally recognized health care leader. Under the direction of a volunteer Board of Directors, the Foundation launched Hoag Promise, Our Campaign to Lead, Innovate &Transform with a goal of $627 million by 2020.
For more information, visit HoagPromise.org.