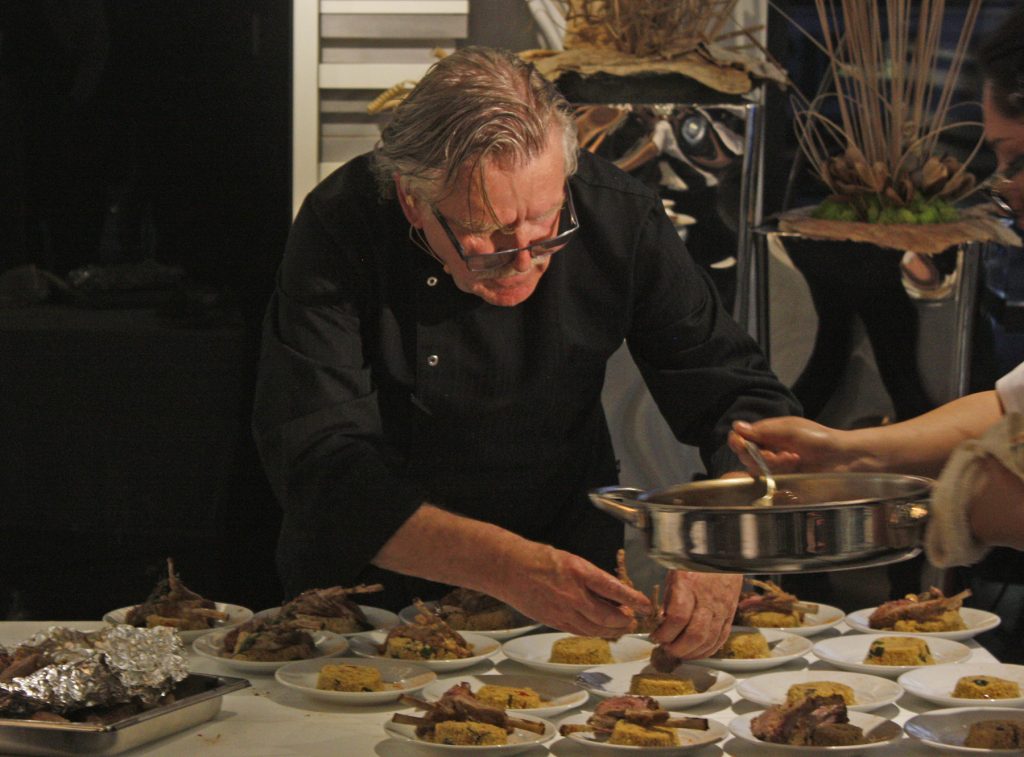 Congratulations to Chef Pascal Olhats of Café Jardin in Corona del Mar. This week he came out on top in his OC Chef Life culinary battle against Chef Peter Lai to advance to the final round against Chef Leo Razo, Executive Chef of Villa Roma Argentine & Italian Restaurant in Laguna Hills.
Pascal's winning dish, which followed the theme of spring: roasted rack of lamb with a mustard crust, sweet garlic sauce, Merguez style lamb meatball, and ratatouille couscous. It was finished with a smoking rosemary stem.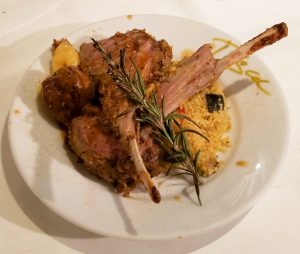 Chef Pascal was assisted by his protegees and future great chefs Cloyce Martin and Chelsea Cruz.
The final battle of the chefs takes place May 8 at AV Irvine.
Visit OCChefLife.com for tickets and details.