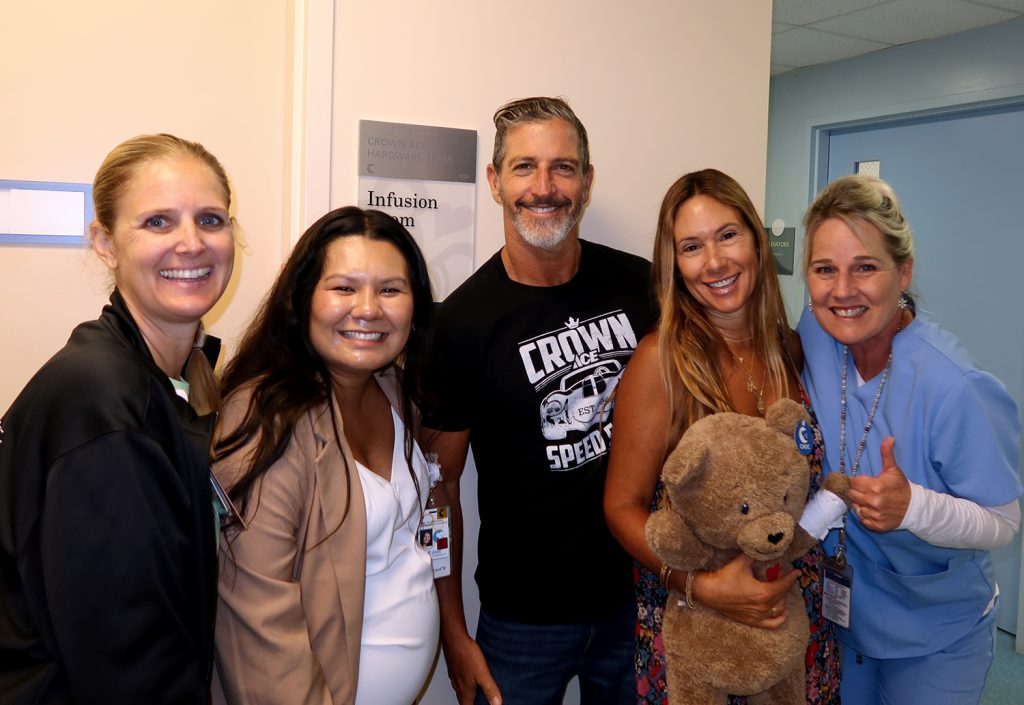 Partnering with customers to raise over $700,000 for CHOC Children's Hospital in Orange County has been a passion and a commitment for the team at Crown Ace Hardware, which has three locations in Newport Beach.
The Crown Ace team has been raising funds for the last ten years, and they're not stopping any time soon.
The Ace Hardware Foundation, in recognition of our support for Children's Miracle Network (CMN) hospitals, has made a generous donation of $28,000 to CHOC Children's Hospital in our name.
In recognition of this gift, CHOC Children's Hospital has graciously named an infusion room located in CHOC's Cancer Institute Outpatient Infusion Center, in honor of Crown Ace Hardware.
"We are grateful to the Ace Hardware Foundation and to CHOC for the incredible resources that they provide to Orange County families. We send a heartfelt thank you to our awesome team members and customers who, without them, none of this good work would be possible," said Crown Ace Hardware CEO Mark Schulein.
For Crown Ace Hardware, there is nothing more important than raising funds in support of great and deserving organizations. CHOC and other Children's Hospitals around the country are doing incredible work, and Crown Ace is proud to be a part of it.