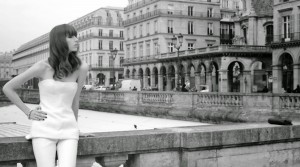 The feature length documentary "Ellery in Paris" directed by Patrick Pearse, takes you through the trials and tribulations of Paris Fashion Week through the eyes of an up-and-coming Australian fashion designer, Kym Ellery.
Australia is said to be going through a fashion renaissance and Ellery is at the forefront with her strong shapes and lines that empower women's fashion.
She is one of only three designers to be invited to Paris Fashion Week in the past 20 years. The film takes you through the journey of her debut show in Paris with both personal and professional angles, including her parents, brother, boyfriend, friends and colleagues.
It was interesting to see the different elements a designer goes through when getting ready for a show; from editing the music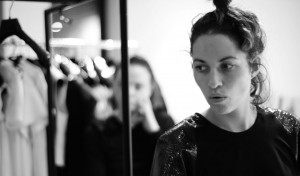 to casting designers.
The filmmakers kept viewing of her designs minimal throughout the film so that I was very excited to see her fashion show at the end so I could finally see what had been built up.
The film is in black and white, which is unique for a documentary on fashion where color can influence so much. It pushed me to continue my viewing further by looking up Kym Ellery's portfolio so I could see how she used color.
The film demonstrated how the fashion industry lets you create your own world, your own language and how Ellery does that through an almost fantasy like collection.
"Ellery in Paris" screens on Saturday, April 25 at 5 p.m. at Island Cinema and on Wednesday, April 29 at 3 p.m. at Edwards Big Newport. Visit NewportBeachFilmFest.com for tickets.