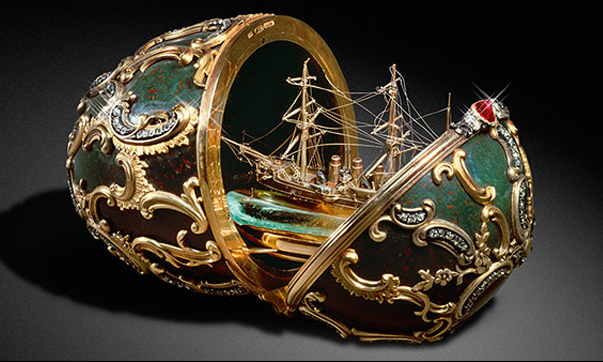 You may have heard the name Fabergé mentioned in passing or recognize the one-of-a-kind Fabergé eggs, but you may not know the history behind one of the most intricate and exquisite jewelers in 19th century Russia.
The documentary "Fabergé: A Life of Its Own" tells the story behind the name that has inspired intrigue and romance for over a hundred years.
It all starts in imperial Russia where Peter Carl Faberge took his family's jewelry business and turned it into something great.
The pieces were exquisite not solely because of their stones, but because of the artistry and remarkable craftsmanship used in making them.
The film uses a combination of scenic shots, historical photos and videos, and interviews from Fabergé experts to weave the story of the Fabergé name from its beginning until present-day.
Dozens of priceless necklaces, cigarette cases and other objects d'art were shown, alongside the iconic Fabergé eggs, most of which are now in the hands of wealthy collectors (quite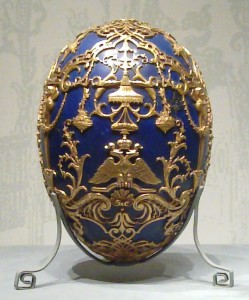 possibly some in Newport Beach).
Peter Carl Fabergé was inspired by the beauty of St. Petersburg and used peaches, reds and rainbow colors to capture in his pieces the beauty of a sunset. Ultimately, the viewer learns about the inspiration behind the various jewelry.
"Fabergé: A Life of Its Own" also follows the lives of Tsar Alexander and his family, as the imperial family had great influence to the popularity of Fabergé and commissioned thousands of pieces over the years.
I found it interesting how they merged the timeline of the Faberge brand with the rise and fall of Tsar Alexander, his family and the Russian revolution.
The film screens at Fashion Island on Sunday, April 27 at 11:15 a.m. and Thursday, May 1 at 12:30 p.m., and at South Coast Village on Tuesday, April 29 at 4:45 p.m. For tickets visit NewportBeachFilmFest.com.