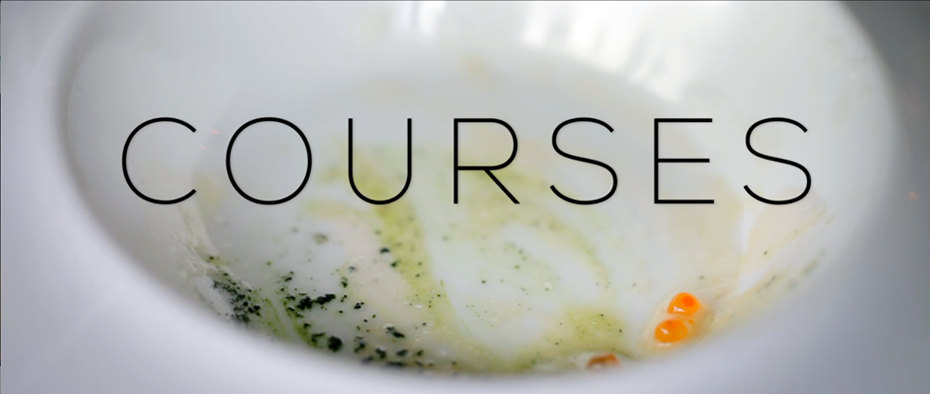 "Food is just the medium. It's really a connection of random people that want one thing—a good time. A good experience. That's all it is. Food is just my way of talking."
Chef Jake Bickelhaupt does indeed do a lot of talking through his incredible culinary creations in the film "Courses," which screens April 22 and 24 at Island Cinemas as part of the Newport Beach Film Festival.
The documentary's concept is simple yet unusual: After working at some of the world's best restaurants, Chef Jake's aggressive personality kept him from finding a kitchen to call home. A chef without a restaurant, Jake began cooking fifteen-course menus out of his Chicago apartment. Alongside his dedicated wife Alexa, their "underground" restaurant (dubbed Sous Rising) becomes a foodie hot spot. The experience is unique—they present refined flavors while dirty dishes soak in their bedroom. A year later, they take out a lease on an abandoned chicken joint to open a real restaurant, 42 Grams. "Courses" follows them developing menus, hiring and firing staff, shows Jake's temper, the strains on their marriage, and, extraordinarily, the awarding of two Michelin stars.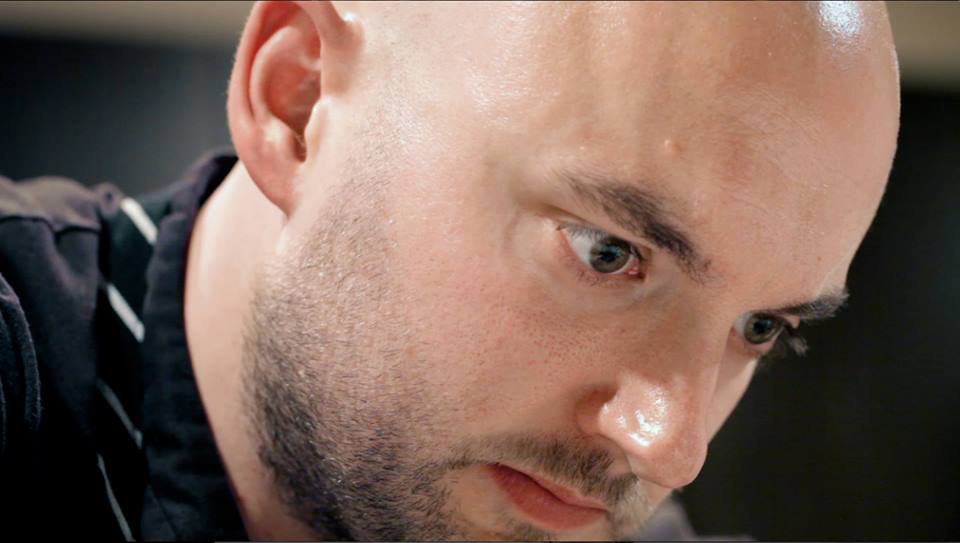 You know that Chef Jake is an artist from the opening credits, when you see some of the dishes he has created. Once we meet Jake and experience his personality, it becomes clear that he is passionate about food, and how it looks and tastes when it's served to diners who truly appreciate what he is doing.
"My intention was to have something that doesn't really exist—something small, and have the chef cook for you," says Chef Jake in the film, noting that most restaurants simply follow a recipe and create an assembly line in the kitchen. "That's not cooking, that's paint by numbers. I will always be cooking for you, personally taking care of you, otherwise you get ripped off. Other chefs who are not in the kitchen are doing the restaurant for themselves, not for their guests."
There are shots of Jake cleaning his bathroom in advance of the clients who are coming to his apartment in anticipation of an extraordinary culinary experience, and of his wife, Alexa (who also works a 9-5 job), setting the table and preparing to greet guests.
There are also moments of stress when things don't always go as planned, and we learn that Chef Jake has a temper which uncoils as stress levels rise.
"Cooking is a science and an art, and the man who puts all his heart into satisfying his fellow men deserves consideration" reads a quote by Auguste Escoffier (a French chef and restaurateur) that hangs on Chef Jake's kitchen wall.
"Do your best. That's all it is," states Jake, adding "If you're going to spend $185 on a meal, what do you want from that experience? Just food?"
After more than a year cooking in their apartment, the couple decide to open a real restaurant. They call it 42 grams, which Alexa says is a riff on the premise that the soul weighs 21 grams, and 42 is what they both bring to the space.
"It's a restaurant to give Jake a platform for his creativity," notes Alexa.
Indeed—as one customer says to Jake, "I eat at the best restaurants in the world, and you are unusually gifted."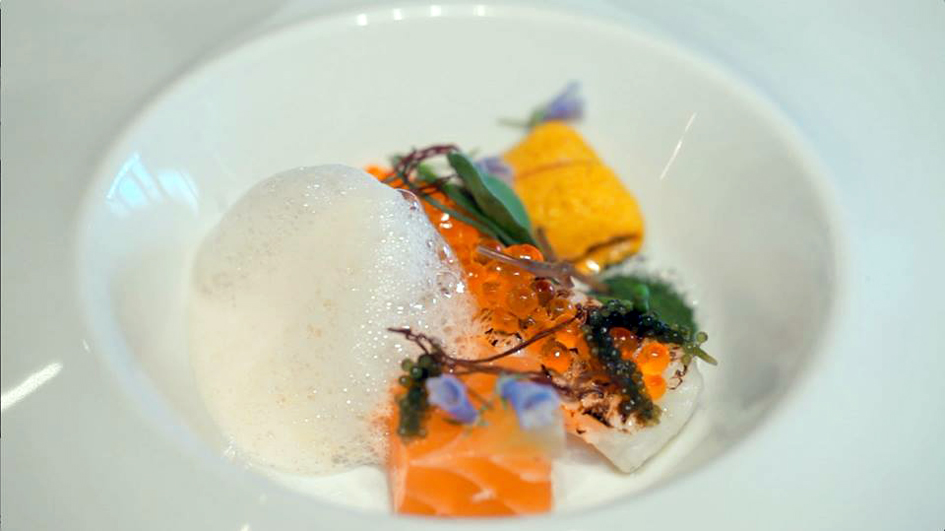 As the restaurant's notoriety continues to grow, so does the stress. We learn that they have financed the restaurant themselves, and spend most of the waking hours in the restaurant. Alexa's mother, who has brain cancer, moves in with them for hospice care. And Jake reveals that he drinks too much and has gone to Alcoholics Anonymous.
"I don't have a filter—it's either on or off. So, I can't drink, I have too much to lose."
After a year at 42 grams, Chef Jake and Alexa spend a day awaiting the fateful phone call from the Michelin Guide company to learn what rating they have received. It's a rating that validates everything Jake has been doing.
"It's rewarding, but it's completely hard work," states Jake. "We put our marriage on hold. We put everything on hold. I gave everything I have to 42 grams, and what it gave me in return is the absolute confidence to do whatever the hell I want."
Shot in the small confines of Jake's apartment and later his intimate restaurant (one large table and several counter seats), director Jack Newell has done a remarkable job of capturing not only Chef Jake's artistry, but the many sides to his personality that makes him what he is.
"It was amazing to see the work, ambition, creativity and artistry that went into everything from the tabling, plating, flavors, guest interaction and other elements" noted Catherine after watching an advance copy of the film. "I really felt connected to the story, and to them as people."
"I agree, I felt the entire time watching 'Courses' that I was right there with them, experience all the emotions as they occurred," added Christopher. "I'm ready to fly to Chicago and dine at 42 grams and meet Chef Jake—and experience a passionate and memorable dinner."
For tickets, visit NewportBeachFilmFest.com.