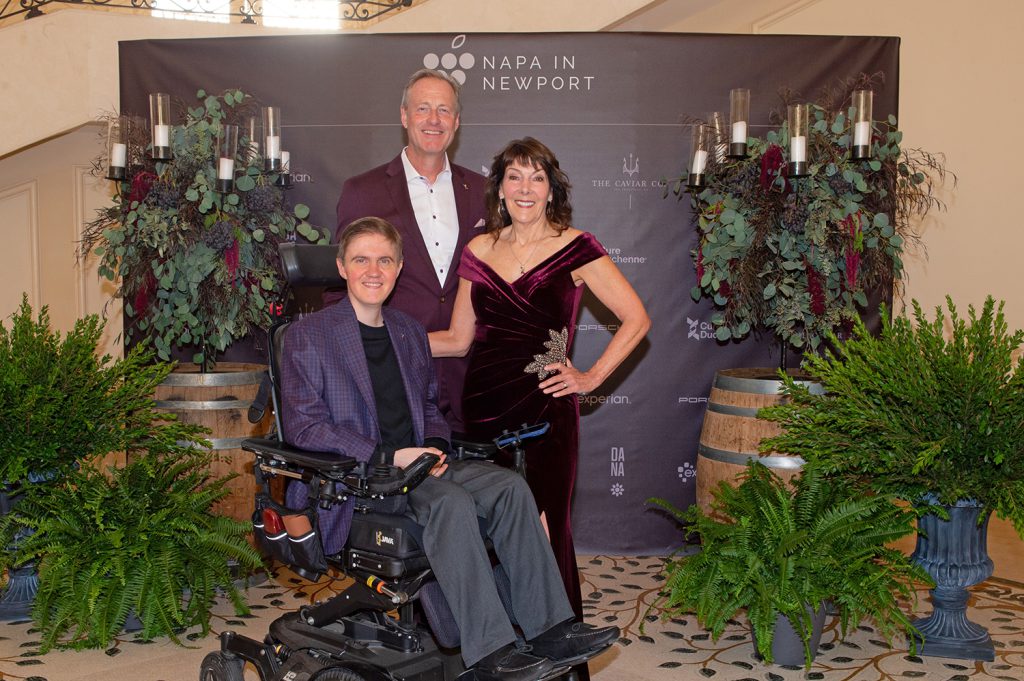 Nearly 20 years ago, Paul and Debra Miller received a phone call from their son's doctor, telling them that five-year-old Hawken was diagnosed with Duchenne Muscular Dystrophy, a devastating muscle disease that affects mainly boys: 15,000 in the U.S. and 300,000 worldwide. Historically, most boys who have it do not survive beyond their late twenties.
At that time, there was little to no research on Duchenne Muscular Dystrophy. The Miller's decided to change that. They did not want to simply accept the diagnosis. They wanted to do something about it.
And so they formed the Newport Beach-based CureDuchenne, a nonprofit organization dedicated to finding a cure for Duchenne Muscular Dystrophy. Their initial efforts were modest, but funds began to come in.
Eight years ago, CureDuchenne began an annual fundraiser dubbed Napa in Newport, featuring renowned Napa vintners who donated their wines for a gala tasting and dinner to raise additional funds for CureDuchenne.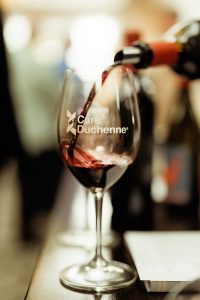 The Eighth Annual Napa in Newport held on October 29, 2022 at the Waldorf Astoria Monarch Beach Resort in Dana Point raised more than $1.5 million. To date, the event has helped raise more than $8 million for CureDuchenne, which is recognized as a global leader in research, patient care, and innovation for improving and extending the lives of those with Duchenne muscular dystrophy.
The 2022 Napa in Newport brought some of the most acclaimed Napa Valley vintners together under one roof to serve their finest vintages and best wine experiences to more than 400 of Orange County's top business leaders, influencers, entrepreneurs, philanthropists and wine connoisseurs.
The evening featured a Grand Tasting, vintner-hosted dining tables, an exquisite dinner with curated wine pairings and spectacular auction lots featuring rare and collectable wines, exotic getaways and once-in-a- lifetime experiences.
This year's event featured cuisine curated by Executive Chef David Shim, the culinary genius behind COTE, the world's first and only Michelin-starred Korean steakhouse.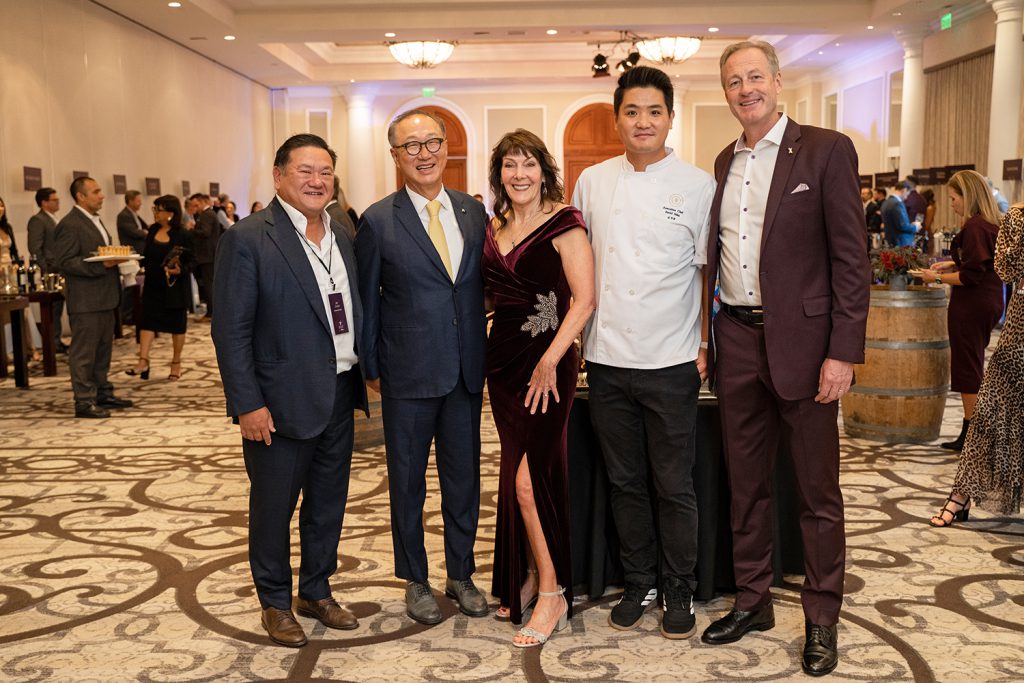 His menu featured a beautiful filet mignon steak tartare with caviar, a perfectly seared prime filet with signature galbi sauce, and a decadent ginger panna cotta.
At the grand tasting portion of the event, guests had the rare opportunity to experience exquisite wines from more than 45 world- class vintners, including this year's Vintner Chair, Dana Estates—one of Napa Valley's most exclusive cult wineries.
"Dana is a Sanskrit term meaning 'the Spirit of Generosity,' and it is how we approach everything we do," said Jae Chun, President of Dana Estates. "It was an absolute privilege to serve as the Vintner Chair this year and put our name into action. When the community unites behind a cause, it instills hope for a better future for those living with Duchenne."
In addition to Dana Estates, among the other impressive wineries pouring special tastes included Darioush, Booker (from Paso Robles), Hundred Acre, and Riverain, whose founder Dean Gray is from Newport Beach.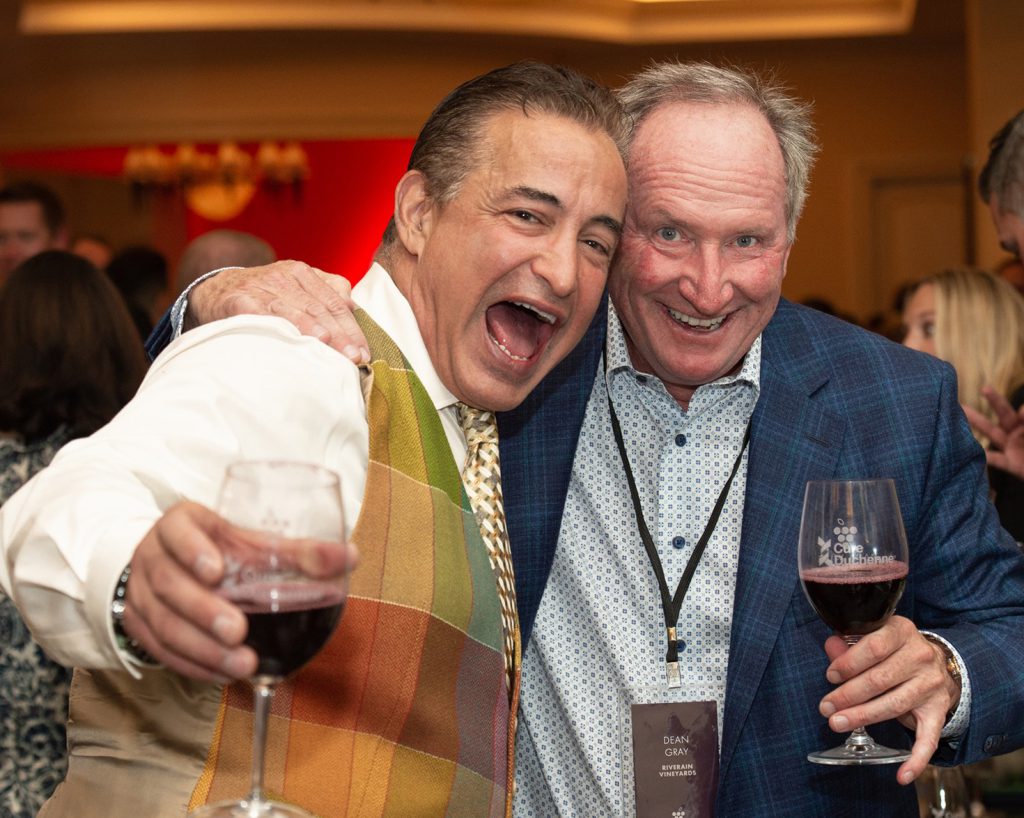 Once guests entered the ballroom and found their tables, they were welcomed by the Millers along with event co-chairs Diane Kemple and Sarah McElroy. Hawken Miller was also in attendance.
"Thank you to the cure Duchenne staff, you have done a remarkable job," said Debra Miller. "Also a round of applause for the Napa in Newport committee who worked tirelessly to make this come together. We are beyond thankful to our vintners, sponsors and attendees who made this year's Napa in Newport a huge success, bringing us one step closer to a cure for this devastating disease. Napa in Newport is a one-of-a-kind event, and we are grateful for the support of this generous community."
During dinner, CureDuchenne held an impressive live auction with bidders vying to win everything from an Ultimate Porsche Experience to exclusive wine getaways and wine dinners.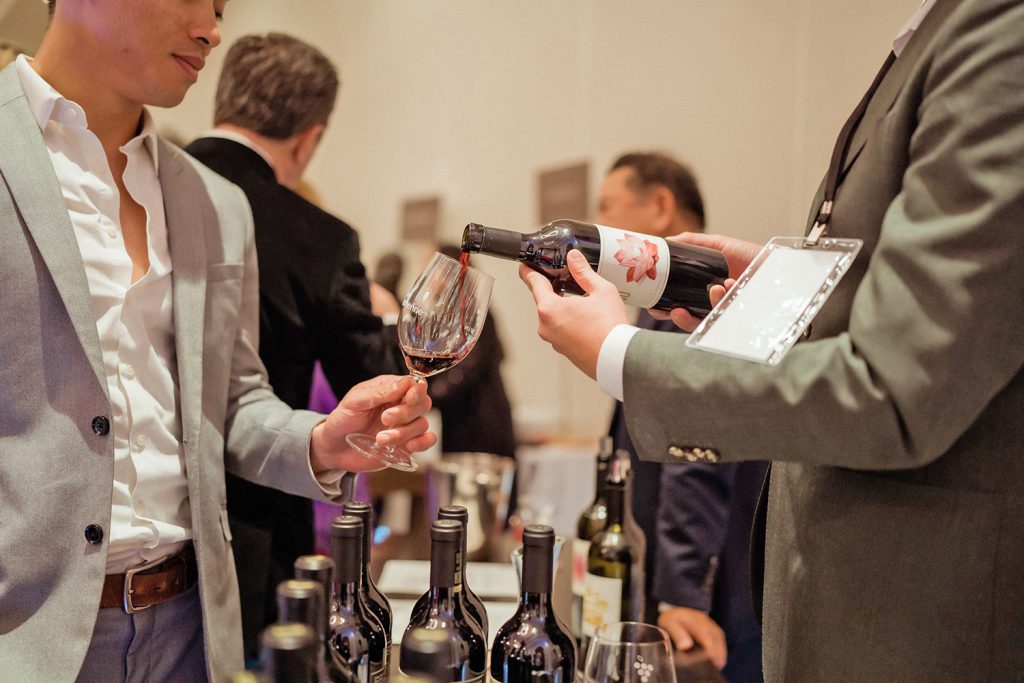 Event sponsors included Porsche, Experian, The Caviar Co., Frome Family Foundation, PTC Therapeutics, WHGC P.L.C., Satellite Healthcare, Carson Wealth, Kaiser Permanente, ECOS, Platinum Inc.
The Ninth Annual Napa in Newport is scheduled for November 4, 2023. To learn more about the Napa Wine Series, please visit www.thenapawineseries.com and to learn more about CureDuchenne, please visit www.cureduchenne.org.
CureDuchenne is a global leader in research, patient care and innovation for improving and extending the lives of those living with Duchenne, the most common and severe form of muscular dystrophy. It affects roughly 1 in 5,000 male births and is 100 percent fatal.
CureDuchenne is dedicated to finding and funding a cure for Duchenne by breaking the traditional charitable mold through an innovative venture philanthropy model that funds groundbreaking research, early diagnosis, and community education.
Since CureDuchenne was founded in 2003, the organization has raised more than $50 million for research and funded 17 research projects that have advanced to human clinical trials. In addition, CureDuchenne develops impactful programs that help families living with Duchenne around the world.