Local performing arts venues are starting the year on a high note thanks to a flurry of musicals that open over the next few weeks.
Laguna Playhouse
First up is The Laguna Playhouse staging of "Ring of Fire," a musical tribute to the man in black, Johnny Cash. A company of 10 talented performers take audiences on a musical journey through Cash's life and works. The show includes some 30 songs, including "I Walk the Line," "A Boy Named Sue," and of course the title song.
Although we do not dramatize Johnny Cash's life, by the end of the show the audience will feel that they have spent the evening in the presence of an extraordinary and real man," wrote Richard Maltby, Jr., the show's creator, on the Guide to Musical Theatre website. "In many ways Johnny Cash wrote and sang about the lives we all lead, regardless of where we lead them."
Through February 2. Tickets are $36 – $71. Call (949) 497-2787 or visit lagunaplayhouse.com.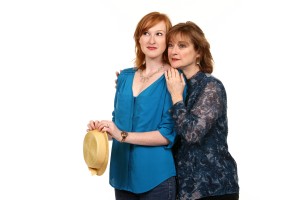 South Coast Repertory
South Coast Rep doesn't often venture into musical theatre territory, but when they do the result is often stunning, such as their inventive reinterpretation of "The Fantasticks" that played to packed houses last spring.
This month, they're mounting the Tony Award-winning musical "The Light in the Piazza," which premiered on Broadway in 2005. The book is by Craig Lucas, who has had five of his plays produced at SCR.
The play takes place in Florence and revolves around Margaret Johnson and her beautiful daughter, Clara, who are traveling in Europe. Fabrizio, a dashing young Italian, romances Clara, but Clara has a secret her mother is tempted to reveal
Jan. 24 – Feb. 23 on SCR's Segerstrom Stage. Tickets start at $25. Call (714) 708-5555 or visit scr.org.
Segerstrom Center for the Arts
Segerstrom Center starts the New Year with a trio of musicals, beginning with Disney's "Beauty and the Beast" January 14 – 19.
Based on the classic Disney animated film, "Beauty and the Beast" tells the tale of Belle, a young woman in a backwoods town, and the Beast, a young prince under a spell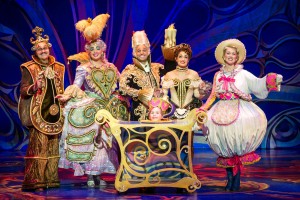 placed by an enchantress. If the Beast can learn to love and be loved, the curse will end and he will be transformed back to a prince. Otherwise, he and his household (who have also been transformed into various objects) will be doomed for all eternity.
The show has been seen by more than 35 million people around the world, and features a memorable score that includes "Be Our Guest" and the title song.
Up next is another iconic musical, "Chicago," January 28 – February 2. It has a book by Fred Ebb and Bob Fosse, music by John Kander and lyrics by Fred Ebb. The show won six Tony Awards in 1997 including Best Musical Revival.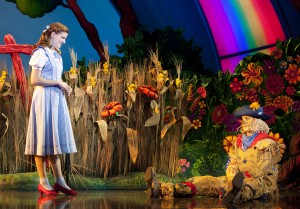 Fosse's choreographic stamp is all over "Chicago," which is set in the Roaring 1920s and tells the story of Roxie Hart, a housewife and nightclub dancer who murders her lover and hires a slick criminal lawyer, Billy Flynn, to flim-flam the public and create headlines.
And finally, the first North American tour of the new stage adaptation of "The Wizard of Oz" lands at Segerstrom Center February 11 – 23. Perhaps the most beloved movie musical ever made, this adaptation features the familiar film score plus a handful of new songs by Andrew Lloyd Webber and Tim Rice, who collaborated on "Evita" and other hit musicals.
Tickets for all Segerstrom Center shows start at $29. For tickets and more information, call (714) 556-2787 or visit SCFTA.org.