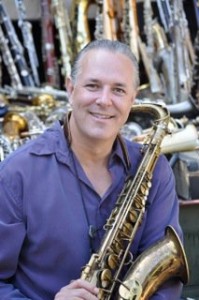 Jazz fans know that Bayside Restaurant is one of the few spots in Newport Beach to enjoy live jazz.
Thursday nights the Ron Kobayashi Trio performs, with saxophonist Jerry Mandel often sitting in.
Friday nights at 10:30 p.m. Bayside Restaurant hosts late-night jazz featuring a variety of guest musicians anchored by in-house pianist Ron Kobayashi.
On June 13, saxophonist Doug Webb is one of those guest musicians. According to his bio, Webb is featured on over 500 recordings for hundreds of artists including Horace Silver, Freddie Hubbard, Sal Marquez, Stanley Clarke, Brian Bromberg, Quincy Jones, Mat Marucci, Bobby Caldwell, Kyle Eastwood, Rod Stewart, Carly Simon, Art Garfunkel, Queen Latifah, Cher, and Vikki Carr.
He played for fifteen years with the Doc Severinsen Tonight Show Big Band, and has recorded music for hundreds of movies and television programs, including playing for the Family Guy orchestra and soprano saxophone on the Law and Order theme song.
His most recent album, "Another Scene," was released last year on Posi-Tone records. When I learned that Webb had attended Edison High School in Huntington Beach (my alma mater), I had to find out if we had the same music teachers (I played violin in the orchestra at Edison).
Not only did we both have Mr. McJilton as our music teachers, I discovered Webb attended Ensign Middle School when his family lived on Cedar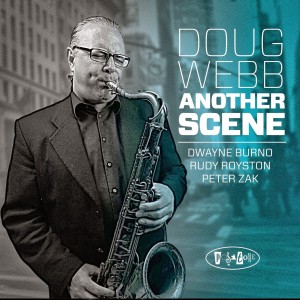 Street in Newport Shores.
"I went to Berklee College of Music, then moved back to Huntington Beach and started playing," Webb told me. "I used to play at Café Lido and Studio Café, and I played at the Irvine Barclay. Then I moved to Los Angeles."
Once in L.A., he found gigs in jazz clubs, and started playing on movie soundtracks. Between live gigs and movie work, he keeps very busy.
"I just recorded with Stanley Clark, tomorrow I'm playing at a club in Ventura called Squashed Grapes, then playing at the Baked Potato."
One thing that keeps Webb in demand—he plays a plethora of instruments, from sax to clarinet plus ethnic and Baroque instruments.
"I play slide saxophone, ocarina, penny whistles, recorders—I collect instruments from all over the world," he said.
He'll be collecting accolades next week at Bayside. Admission to the late night jazz gig is free, and a special late night supper menu is available.
For more information call (949) 721-1222 or visit baysiderestaurant.com.