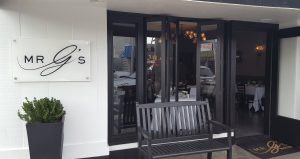 By Christopher Trela & Catherine Del Casale | NB Indy
Now that the New Year is here, we're planning to finally find time to visit several local restaurants that recently opened. Some we've heard great things about from fellow foodies, others are wild cards that we're curious to try.
Mr. G's Bistro / mrgsbistro.com.
The Italian restaurant Borolo by the Sea was a longtime staple on Balboa Island until it closed last fall, only to be replaced a couple of weeks ago by a new Italian restaurant: Mr. G's Bistro, named after the owner, Giuseppe.
According to the restaurant's website, Mr. G's is "Inspired by the nostalgic feelings of Italian Sunday suppers with friends and family." It's billed as a California bistro with handmade pastas such as cappelletti with duck confit.
Dishes on the menu we're curious to try: tagliatelle, potato gnocchi and the bistro burger with smoked bacon rum marmalade.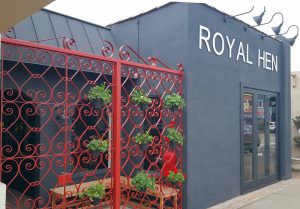 Royal Hen / theroyalhen.com.
Another iconic restaurant on Balboa Island was Amelia's, which closed last year after several decades serving wonderful Italian food in a cozy ambiance.
Local restaurateur Tim Goodell (Abourgine, among many others) has taken over the location and renamed it The Royal Hen.
The menu features an interesting variety of small to medium plates, from foie gras and chicken liver toasts to braised lamb neck and mushy peas.
According to their website, The Royal Hen is "an upscale pub, meaning that we offer fine dining delicacies that are meticulously prepared and presented, while also offering a beautiful and unique selection of wines, beers, vermouths, & cocktails with a nice friendly pub feel. We wouldn't say we are strictly an Irish or English pub. You'll just have to come and see what we mean."
As their website notes, they do not take reservations for several reasons.
"Our priority since opening has been to remain grounded as a neighborhood restaurant, and we want it to be possible for anyone to dine with us on any given evening without having to book a date several weeks in advance," states the website. Guests can submit their names on a wait list and wander Balboa Island until a text message lets them know a table is ready.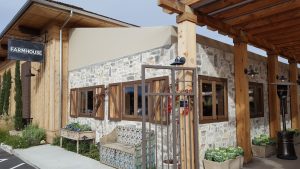 Farmhouse Café / farmhouserg.com.
The much anticipated new restaurant from restaurateur Rich Mead (Sage, Sage on the Coast), Farmhouse Café has been open several months at Roger's Gardens and we've heard wonderful things about it from foodie friends who have made repeat visits.
The restaurant's website offers a good description of what's in store for us: "Roger's Gardens and Chef Rich Mead have partnered in establishing a unique and sustainable field-to-fork dining experience at Farmhouse Café located within Roger's Garden. The Farmhouse offers the freshest, locally sourced, seasonal ingredients to create a healthy based cuisine. During his 35 years of culinary expertise, Chef Mead has cultivated relationships with the best local farms which allow him to offer the freshest seasonally appropriate salads and specially grown vegetables. The Farmhouse features exclusive wines, craft beers, signature cocktails and artisan refreshments. This open-air café serves both lunch and dinner, and is also be available for special events."
Sounds great to us! Look for our review soon.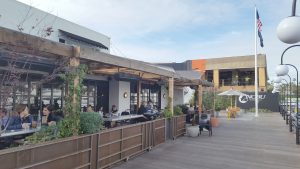 Zinque / lezinque.com
JSH Marina Café / Jshmarinacafe.com
Bottle Works / lidobottleworks.com.
Nobu / noburestaurants.com.
Lido Marina Village underwent a transformation last year, with numerous new shops and boutiques opening along the cobblestone street and along the waterfront boardwalk.
Restaurants have also been opening at Lido Marina Village. One of those is Zinque, which has two locations in Los Angeles. The restaurant, which quietly opened a couple of months ago, serves breakfast, lunch and dinner with a harbor view.
Juice Served Here is opening its first full service restaurant concept, JSH Marina Cafe, this month. You can expect locally inspired, organic and sustainable breakfast and lunch items featuring simple, high quality ingredients. The 35-seat café will offer JSH's cold pressed juices, coffee by Common Room Roasters, grab and go items, smoothie bowls, and more.
Bottle Works is scheduled to open soon, and will be serving coastal cuisine along with craft beer and boutique wines.
And of course, the much anticipated international sensation Nobu Restaurant is scheduled to open a large, two-story restaurant in Lido Marina Village early this year. Nobu served some excellent seafood dishes during the grand opening party for Lido Marina Village last fall, so we're excited to see the restaurant taking shape.