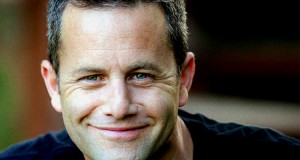 This morning the Orange Coast Mayor's Prayer Breakfast kicks off a week of events as part of Orange Coast Christian Outreach Week.
An expected 500 people will hear from keynote speaker Kirk Cameron and several local mayors at the Irvine Hotel.
It is the 50th anniversary of the non-profit ministry whose mission is to change lives one story at a time.
"We reach our friends, co workers and neighbors with the good news that Jesus Christ changes lives," explained Pamela Curry, Newport Beach resident and chairman of Orange Coast Christian Outreach. "Some people won't go to church, but will go hear someone's story in a friend's home, and realize there is something to this Jesus people are talking about."
Pamela said 20 people will share about their lives in homes and neighborhood clubhouses throughout Orange County.
"Ordinary people share extraordinary stories about how Jesus changed their lives," Curry explained. "Over 25 churches are promoting the events, and out of the 12 people on the committee, 10 churches are represented. It's a wonderful collaboration."
"It was a God-thing to have Kirk speak at the Mayor's Prayer Breakfast," Curry added. "When I first contacted his agent, it didn't appear that it would work, but then doors opened. Kirk is sharing about being an atheist as a teenager when Jesus revealed Himself to him and changed his life. He became a Christian and wanted to become an advocate for Christ."
Kirk Cameron, TV and film actor and producer, is known for his roles on Growing Pains, Fireproof and the Left Behind movies.
Orange Coast Christian Outreach Week began in 1964 as a community outreach, and leaders included Lloyd Johnson, Vic Sherritt, and Gordon Bowley. Pamela Curry has led the organization for 10 years.
"Ten years ago Gordon Bowley was chairman and asked me to take over," Curry said. "I didn't know any mayors at the time, so I told my friend John Moorlach, who was County Treasurer at the time, that if he got the mayors to come to the breakfast, I'd chair it all.  God used that partnership, and look what happened! At the time there were very few mayors that proclaimed to be Christians and now there are so many who will get on stage and tell you how important prayer is to them and how much they need prayer."
"My husband Keith became mayor, and other supporters of the breakfast became mayors too," Curry added. "It's very exciting."
Curry will also be sharing her own personal story at one of the events.
"My story is about choosing faith instead of fear," she said. "There is freedom and joy with faith. God gave me opportunities to choose faith or fear. When I was 23 years old I survived encephalitis, which few survive or if they do, they become vegetables. Then at 38 I was diagnosed with invasive Stage 3 breast cancer and not expected to do well. I had 11 surgeries in 12 years. Our daughter Julie was only 14 when she first began wondering whether or not her mom would make it and for 15 years we didn't know. But I just got a perfect blood count score so we're thrilled."
Topics other speakers will share about include: outrunning the mob, surviving the loss of loved ones, struggles with forgiveness, dealing with financial stress, dealing with sex trafficking, surviving the Seal Beach Massacre, building lasting marriage, and the power of prayer.
For a complete listing of all the events, visit www.OutreachWeek.org.
Cindy can be reached at [email protected].