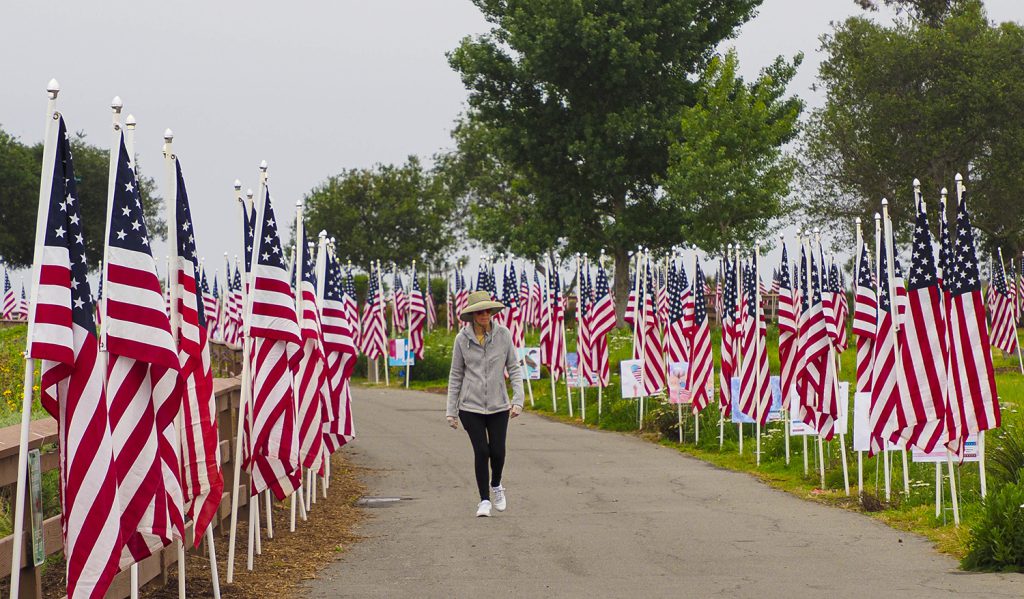 This year, the 14th Annual Field of Honor, presented by the Exchange Club of Newport Harbor, will run daily through Memorial Day (Monday, May 29) at Castaways Park, 16th and Dover Drive in Newport Beach.
This spectacular event features the posting of 1,776 large (3' x 5') American flags that are displayed along the paths of Castaways Park overlooking Newport Harbor. The event honors armed forces members, past and present, and first responders who have served or are serving our country and our communities. Admission to Castaways Park and to the display is free.
NB Indy photographer Lawrence Sherwin visited the Field of Honor and captured these photos.