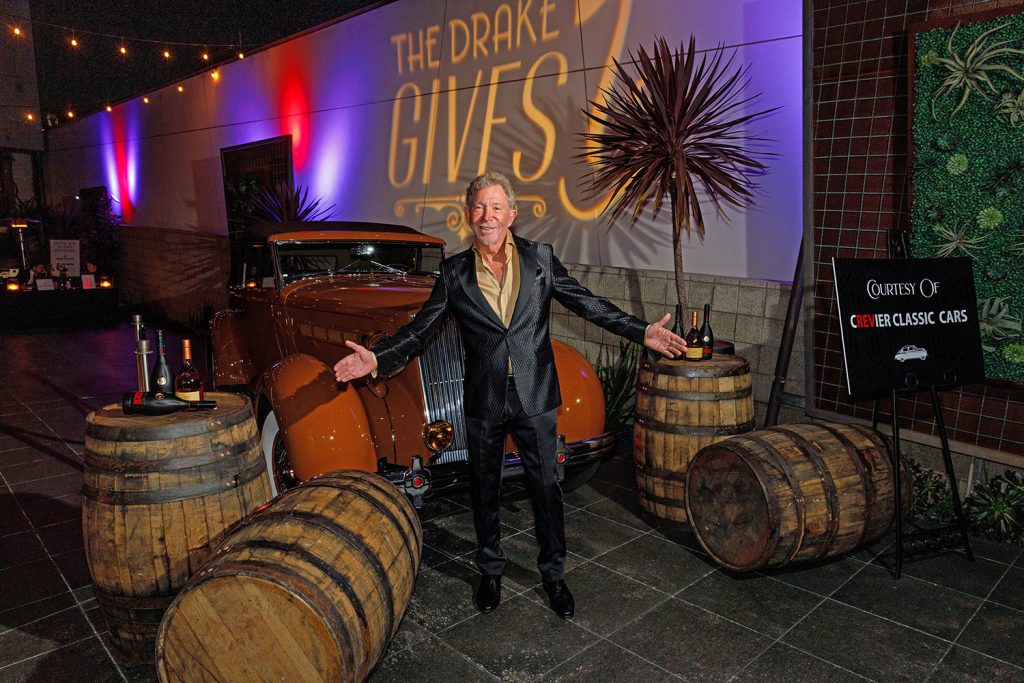 Native New Yorker Alec Glasser, founder of The Drake Restaurant in Laguna Beach, became passionate about music while attending public school programs in Queens. He learned to play saxophone, clarinet and flute, and even played gigs with teen bands at upscale resorts.
Glasser also spent summers working at The Drake Hotel on Park Avenue as an elevator operator and bellman. The Drake management agreed to let Glasser stay at the hotel provided he was on call if needed.
The Drake Hotel was reportedly host to numerous bands and celebrities of the day, including Jimi Hendrix, The Who, Led Zeppelin, Mohamad Ali, Frank Sinatra and Sammy Davis, Jr.
As he became friendly with these and other stars, Glasser was allowed to run after-hours parties in unoccupied hotel suites with the food and beverage provided by the Drake.
After three summers at The Drake, Glasser had earned enough to pay for law school in California, after which he launched a successful career as a commercial real estate developer.
The Drake Hotel in New York was demolished in 2008, but Glasser took his memories and poured them into a new business venture by opening The Drake Restaurant in 2019.
According to The Drake website, "the Art Deco-style decor of The Drake is inspired by its iconic hotel namesake and offers the same unique New York City supper club-style experiences."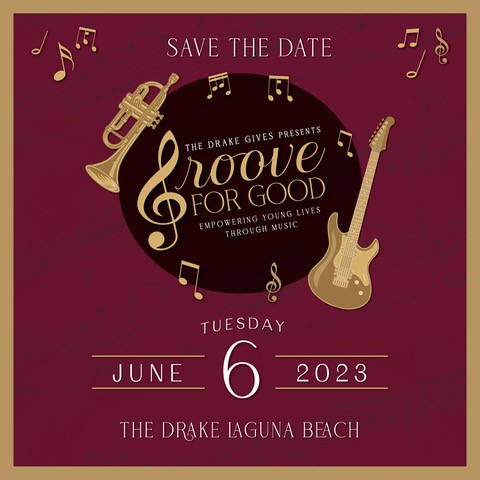 The music side of The Drake Hotel has also been recreated at The Drake Restaurant, where diners can enjoy live jazz nightly.
And once a year, Glaser hosts a special fundraiser called The Drake Gives that benefits both The Drake Gives and Save the Music Foundation.
This elevated culinary and entertainment experience takes place on June 6 at The Drake and features a three-course meal curated by The Drake complete with wine pairings, plus entertainment provided by Cueva Entertainment. Topping off the evening is a silent and live auction. The bordeaux and gold themed evening is produced by Elite OC Productions.
The Drake Gives launched in 2021 to connect, inspire and provide underserved youth with music education, materials and instruments. To date, The Drake Gives has raised nearly half a million dollars to support Save The Music Foundation which has funded public music education in the Anaheim School District.
Anaheim Elementary School District Superintendent Dr. Christopher Downing was recently recognized as the 2023 recipient of the Save the Music Foundation's 18th annual Administrator Award for Distinguished Support of Music Education.
"Thinking globally and acting locally allows The Drake Gives to create sustainable impact, one youth at a time, right in our backyard. Music moves us around the globe, and our efforts will allow the future of music to thrive for many generations to come,"
Capacity at The Drake Gives is limited and sponsorships which include tickets for the evening are expected to sell-out.
Sponsorship and attendance details can be accessed at https://www.thedrakegives.org.