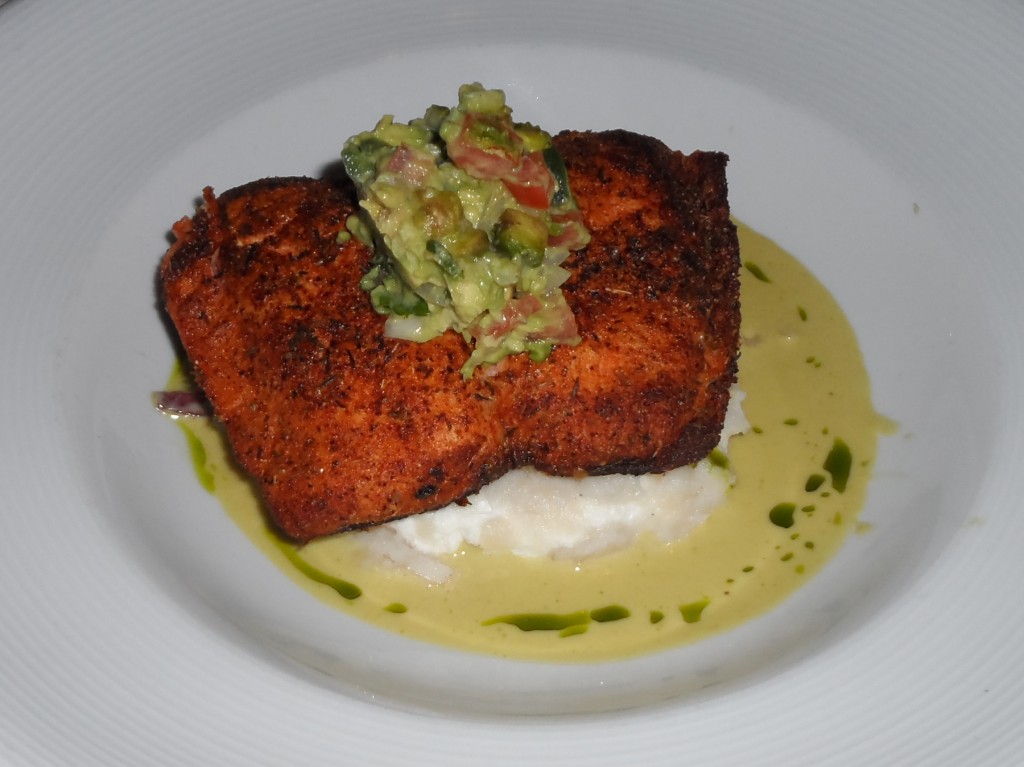 Newport Beach Restaurant Week is coming to a close (it ends January 27), but my editorial assistant, Catherine, and I did manage to make it to a few of the 70 participating restaurants.
In addition to Brasserie Pascal and Balboa Bay Club (see our previous column), we sampled the Restaurant Week menu at Bluewater Grill, Tamarind of London, and The Bungalow, and came away impressed with all three!
Bluewater Grill has become my go-to place for fresh fish dishes. Catherine and I attended their January Bouillabaisse versus Cioppino dinner, which pitted French style fish soup against its Italian counterpart.
My preference was for the Bouillabaisse, while Catherine favored the Cioppino. Bluewater's Restaurant Week dinner menu offers the San Francisco version of Cioppino, plus seven other sensational dishes. We also suggest the Brioche Bread Pudding with Bourbon Sauce for dessert.
Our Tamarind of London Restaurant Week dinner was Catherine's first foray to the restaurant, but I'd been several times, most recently since chef Alfrad Prasad from the original Tamarind Restaurant in London revamped the menu.
For the first course we tried the Paneer-cheese Fritters and the Spiced Cakes of Crab Meat.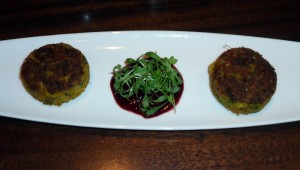 "I'm always a fan of cheese, and this dish with chickpea flour, paprika and ajwain with a sprinkling of cilantro is great for someone who can't handle a whole lot of spice but still wants to experience something a little different," noted Catherine. "The crab cakes have a good amount of kick, with the added interest of potato, turmeric, ginger, cilantro stem and lime-leaf."
"So, what do we do for the main course?" I asked her. "They've got vegetable, lamb, chicken…"
"And they come with a lot of sides," added Catherine.
We settled on the Chicken Tikka Masala and the Lamb Curry.
"I like the Chicken Tikka Masala—it's in pureed fresh tomatoes flavored with ginger, honey and fenugreek leaves, whatever that is," said Catherine. "I admit that I don't have a huge palette for spicy food, but I'm pleasantly surprised with the interesting blend of flavors."
Our final Restaurant Week excursion was to The Bungalow, ironically on the night I came down with a virus and had no appetite for anything other than water.
Catherine sampled enough for both us, starting with a Strawberry Blonde Martini, which had their special house made lemonade mix along with strawberry Stoli and sprite.
"A great blend of fruit with a slight fizz," noted Catherine.
The first course options were Corn Chowder or Bungalow Salad. Catherine's notes: "The salad had fresh shrimp and crisp greens and hears of palm, feta, olives, red onion and juicy tomatoes. The salad was great but I have to say the Corn Chowder was my favorite. It had fresh corn and bits of Applewood smoked bacon that added a salty smokiness to the chowder without being overwhelming. It had a thick and creamy texture with an overall nice combination of flavors."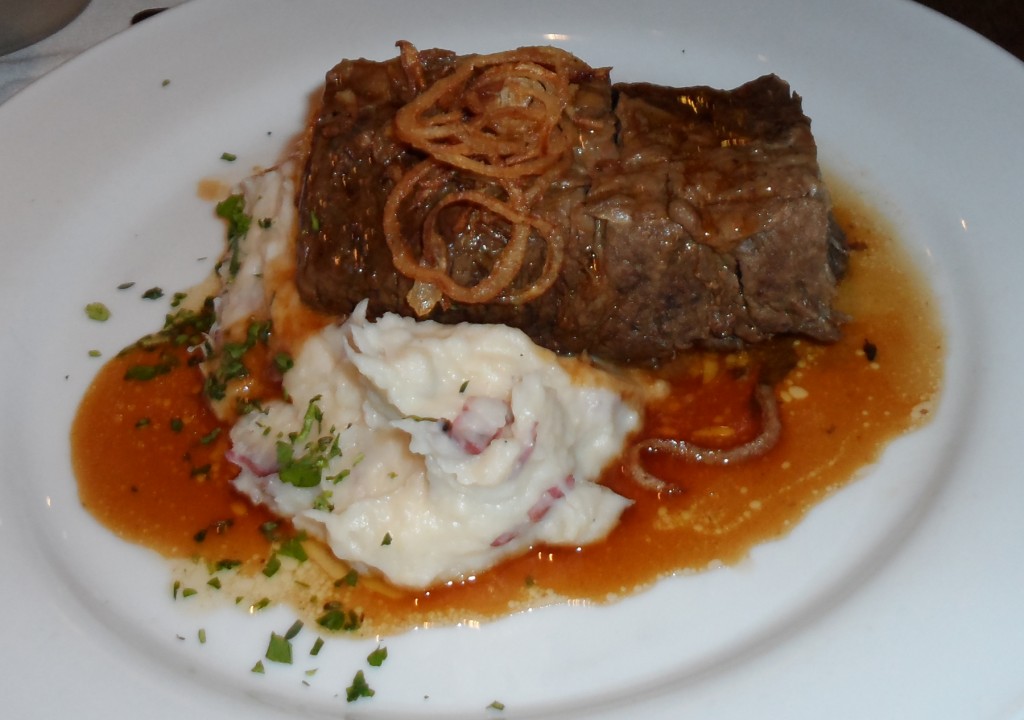 For the second course we chose two of the house specialties: Prime Short Ribs and Blackened Wild King Salmon. I tried a bite of each then went back to my water, but Catherine enjoyed them both. Her notes:
"I learned that they used Prime meat for their short ribs, which was why they were so tender. They fell apart with just a slice of my fork, and the accompanying red skin mashed potatoes were creamy and smooth. My favorite course was the Salmon, which was cooked perfectly with a nice seasoned crust. It came accompanied with goat cheese mashed potatoes, which were amazing and full of flavor. The honey jalapeno beurre blanc hit my palette with the sweetness from the honey and finished with the spiciness of the jalapeno."
The meal ended with seasonal berries atop vanilla bean ice cream, which even my sickly taste buds enjoyed.
For a complete list of participating restaurants, and menus, visit NewportBeachDining.com.