As each day passes without significant rainfall, there is little doubt that California is in a serious drought.
This year, Governor Brown has mandated a 25 percent cutback on water usage. Newport Beach has responded by requiring residents and business owners to greatly reduce their water use.
While some people are unwilling to uproot their penchant for beautifully manicured lawns, the solution to the drought requires everyone to pitch in and figure out ways to use less water, or pay significant fines.
Since the Newport Beach City Council voted to go from a stage 1 to a stage 3 water conservation plan, which requires the city to reduce water consumption by 28 percent, most homes will be forced to cut back on using water.
Chris Fenmore, owner of Garden Studio Design in Corona del Mar, specializes in reducing outdoor water usage with drought tolerant landscaping. Fenmore said there are ways to reduce water just by cutting irrigation usage.
"The average household uses up to 60 percent of its water on landscaping," stated Fenmore.
And according to the United States Environmental Protection Agency, approximately 50 percent of the water used outdoors is wasted from inefficient watering methods and systems.
Part of designing a drought tolerant landscape is the use of drip irrigation. Garden Studio Design has been successful in utilizing water saving devices into many of their customers' landscapes.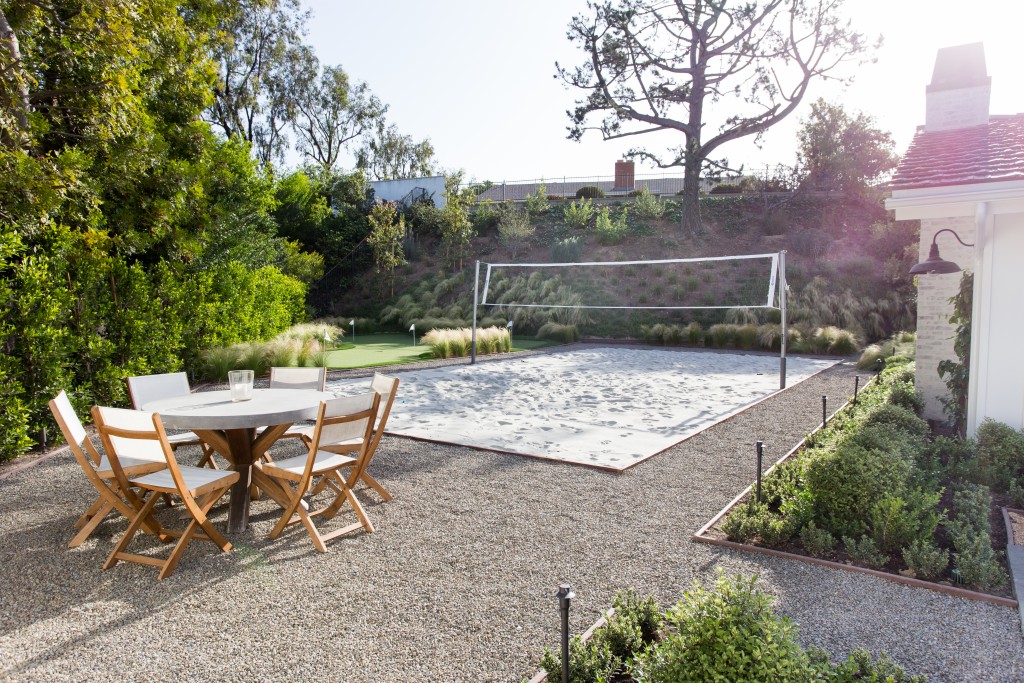 Much of the water used through sprinklers and hoses evaporates or ends up as runoff into the city's drainage system. Drip irrigation works by watering plants underground so water goes directly to the plants' roots and not down the sidewalk or blowing away in the wind. This method of irrigation can save up to 50 percent of the water used by traditional "pop-up" sprinkler systems.
Designing the right landscape is also important. There are many creative and effective ways to reduce the need for water in the garden, said Fenmore. If a grass lawn is desired for children to play or for backyard parties, there are alternatives such as artificial turf. These lawns have come a long way in look, feel and durability.
Using plants native to California, Australia, New Zealand and the Mediterranean regions is another way to dramatically cut down on water. These plants naturally receive less rain in their native habitat so are inherently drought tolerant.
Fenmore enjoys working with both residential and business owners in finding ways to bring functionality and aesthetics to landscapes.
"For homeowners it really isn't just a matter of swapping out the grass," said Fenmore. "It's about repurposing the yard and regenerating it into another living space." Converting grass into an area where the family gathers around a fire pit after a fun game of bocce ball is making use of the landscape in a better way.
Customers Rob and Lesley Montgomery eliminated all of the sod from their traditional style home and put in native plants with drip irrigation. Where there used to be grass, a big sand volleyball court is now part of the drought tolerant backyard. Another customer put in a fireplace and a covered patio with a large TV lounge area instead of grass.
"It's all a matter of finding the perfect solution to help reduce water use," explained Fenmore. "The key to designing the best water-saving landscapes is creating the best solutions for each customer. And that's exactly what we do."
For more information, visit GardenStudioDesign.com.