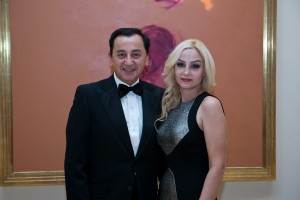 Hoag Hospital ushered in the holiday season on December 12 with its 49th annual Christmas Carol Ball, held at the St. Regis Resort Monarch Beach.
More than 650 guests attended the black tie event, which raised a record $1.5 million in support of the Hoag Promise Campaign, a $627 million comprehensive campaign to "significantly expand Orange County residents' access to quality health care options and underscore Hoag's unique role in providing innovative and compassionate health care."
Hoag's long-time volunteer and supporter Nora Jorgensen Johnson, who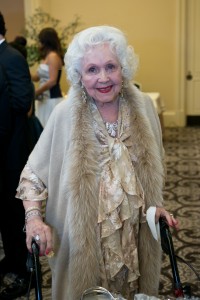 began her association with Hoag nearly 50 years ago, gave the invocation, thanked the many doctors, nurses and staff members for their efforts, and led the guests in a joyous rendition of Jingle Bells (accompanied by guests clinking their knives against their water glasses).
Event co-chair Dr. Fariborz Maseeh, Ph.D., also thanked the attendees for their support, and recognized several notable names in the room, including Congressman Dana Rohrabacher, Congressman Ed Royce, District Attorney Tony Rackauckas, and former Ambassador and local philanthropist George Argyros.
"The Christmas Carol Ball is our opportunity not only to say thanks to Hoag physicians, nurses and staff, but to support them with our generosity," said Dr. Maseeh. "We are pleased to have so many underwriting angels among us. They allow Hoag to provide exceptional care for our brothers and sisters, kids and grandkids, friends and people we will never meet."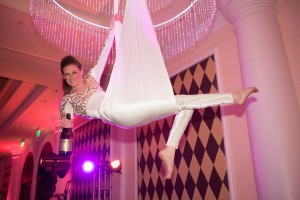 Some of the many highlights of the evening: an aerial performer pouring champagne while suspended from the ceiling, a delicious dinner featuring a filet and shrimp combo with risotto by Executive Chef Collin Thornton, and dancing to the music of The N8+Jazz Band.
A short live auction featured a private party and premiere screening of "Star Wars: The Force Awakens" at the Port Theatre in Corona del Mar, a luxurious Las Vegas getaway with a flight on NetJets and two-night stay in an Encore Tower Suite (donated by Event Chairs Azam and Fariborz Maseeh), and an in-home dinner donated and prepared by Chef Azmin Ghahreman, owner of Sapphire Laguna Restaurant and The Pantry.
There was also an extensive silent auction during the reception (which featured an ice sculpture martini bar) with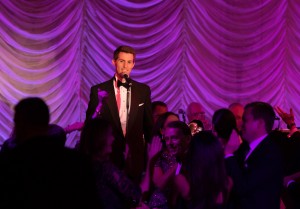 guests using their cell phone to bid on the items, which ranged from fine wine lots to trip packages.
As part of the silent auction, Bid For A Cause featured an opportunity for guests to make smaller donations that included purchasing new wheelchairs for patient transport, funding nursing scholarships for Hoag nurses, and providing educational materials and refreshments for a month's worth of cancer support groups.
While speeches from the podium can become tedious at events such as this, the Hoag Ball wisely kept the speeches to a minimum, allowing more time for guests to interact and enjoy the ball.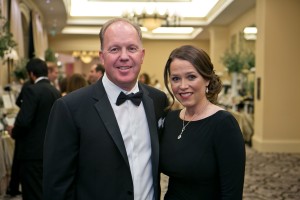 After the ball, Flynn A. Andrizzi,Ph.D., Hoag Hospital Foundation president, said that "we are very pleased and proud that the record-breaking proceeds this year coincide with the public launch of our Hoag Promise Campaign. That was no accident. The support of this event was extraordinary in no small part because of the vision, commitment and hard work of Christmas Carol Ball co-chairs, Azam and Fariborz Maseeh. They set out to break the record and then did everything possible to meet that goal. We are grateful to them and to all of the generous donors who answered their call to support Hoag."
Please visit hoaghospitalfoundation.org for more information.