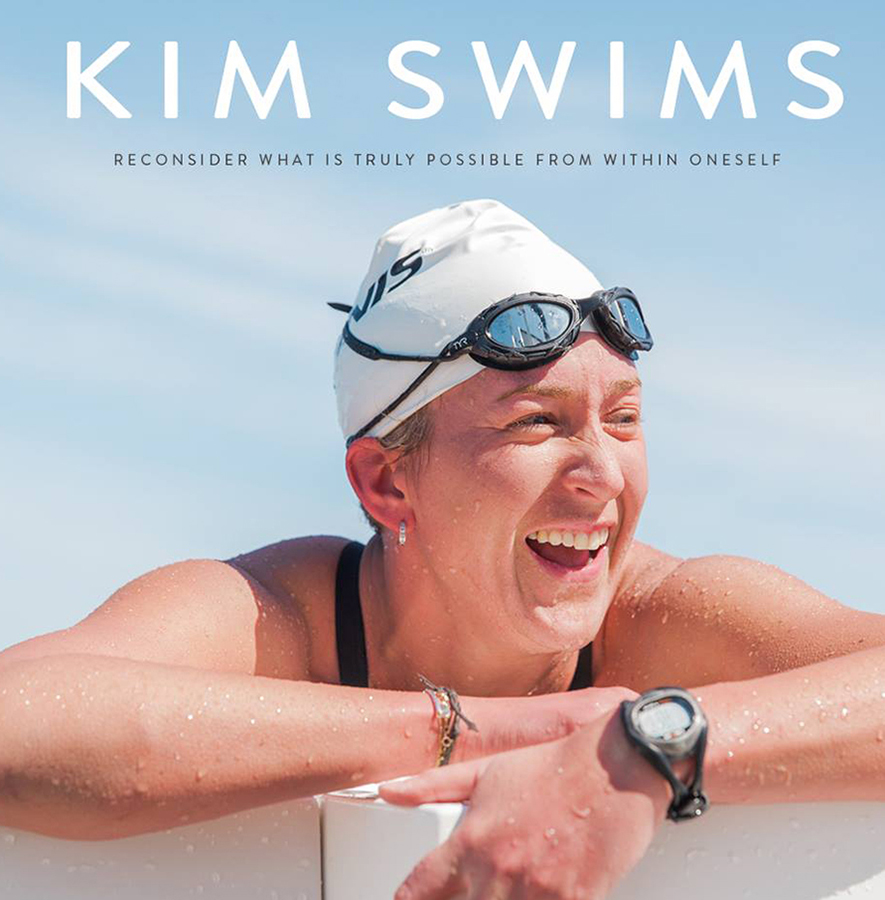 We are so fortunate to have the Newport Film Festival here every year. It is my favorite time of year. Every year I get to review some of the films that are going to be shown. The three documentaries that I selected this year are three of my favorite topics in life: people beating the odds, making a difference and being active in nature.
I do have another favorite topic—food. However, I have left that topic for the experts, particularly our editor and dining columnist Christopher Trela (see his Off the Menu column for his take on the culinary film series).
The first movie I reviewed was "Kim Swims," which is playing April 29 at Edwards Big Newport at 3:15 pm and May 2 at The Lot in Fashion Island at 7:30 pm.
First of all, I could not help but pick this movie as the subject of the movie, Kim Chambers, is a fellow Kiwi (New Zealander). But secondly, her story is remarkable. Kim had an accident and was very fortunate to not have her leg amputated. It took a year of physical therapy and a lot of determination to get through this time in her life.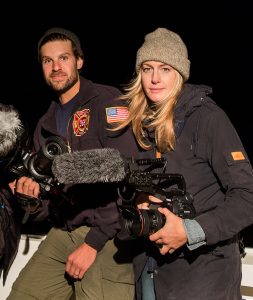 After this incident, Kim made a decision to start long distance swimming.  Though she was told that she was not a good swimmer this did not deter Kim from her goal of swimming the seven channels of the world. Her coach quickly saw her determination and willingness to push herself.
While pursuing her goals to swim the seven channels, she decided to swim from San Francisco to the Farallon Islands. A woman had never done this swim and only two men have succeeded.
In this documentary you will see all the challenges she had to work through, push through, how much her attitude and determination got her through so many of these challenges and the outcome of her swim. This movie showed me once again an incredible act of courage and determination.
The second movie, "Time Well Spent," was not just about the movie, but also the person who did all the work to create it. James Fazio's story motivated me to watch what he had created.
What a beautiful story and what great cinema photography. James, the producer of the movie, was lucky to live after getting a disease when he was a child. This led him to make a difference in the world—in turn, this film.
James shows the lives of four young men from different parts of the world and their challenges through homelessness, poverty, abuse and death, and how they found surfing as an escape from their tragic lives.
This film reveals these four boys' personal histories, them surfing, and traveling through Panama, the Philippines, Australia, a small island off the Caribbean sea, Peru, and Hawaii.
The sadness of these stories is overshadowed by what surfing brings them and how James assists them in finding purpose in their lives. James talks about how when one door closes there are many new openings and how our pasts do not determine our future. I agree with this.
These boys learn to dream and believe in their ability to make a future for themselves.
However, while these boys were off surfing and talking about their personal challenges and creating inseparable friendships with each other, they also were helping others along the way.  s you watch each of the boys build a house, and help with providing drinking water to the poor, you see how impactful this is on them, even more so than the surfing. That says a lot.
This is an absolute must see movie whether you like surfing or not.
From the stories to the scenery and the surfing, and the impact James left with these boys helping themselves and then helping others, it's an inspirational film.
'Time Well Spent' is playing April 27 at The Triangle at 5:30 p.m., and April 30 at the Triangle at 5:30 p.m.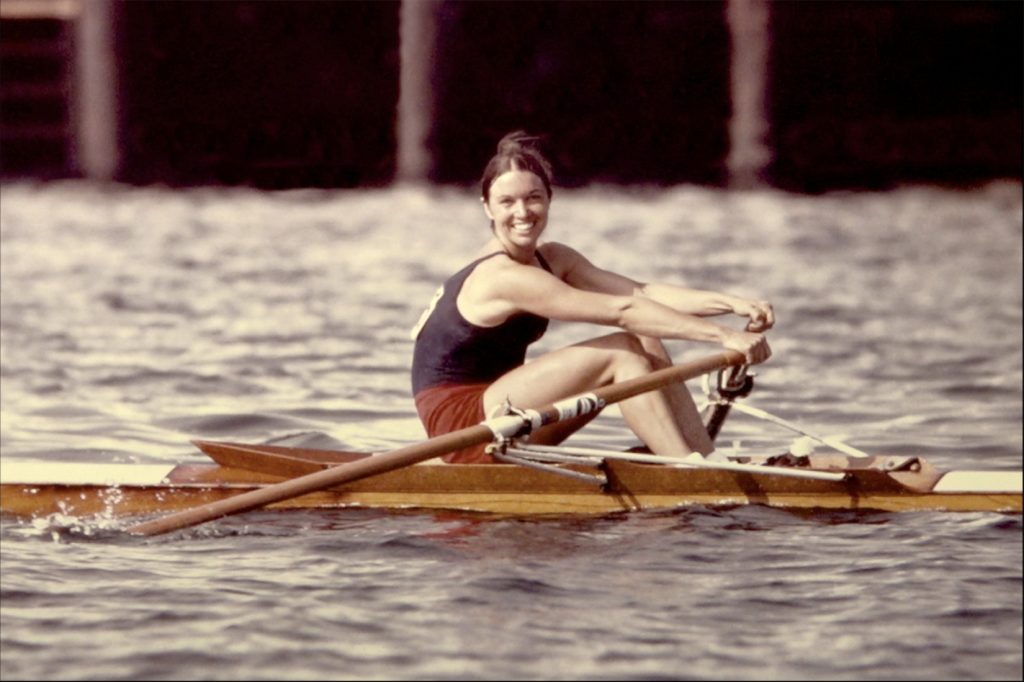 The last is a movie called "Kiss the Joy," the story of Joan Lind Van Blom, a pioneer of women's sculling.
Joan's story, and who she was as a person, has lived on even after she won silver medals in the 1976 and 1984 Olympics. This movie shares her story, but also the impact she has had on rowing and people around her.
Joan shows us, as the other two films have, that even when the odds are against you, that our own attitude and finding that piece inside of us can move us past our limitations.
Joan reminds us of the importance of holding an authentic self no matter what is happening around us even as she is battling the odds on the water and the odds with cancer.
Joan has changed the face of rowing and in particular women's rowing. Her story is an inspiration for us all.
This movie is being shown April 28 at the Regency Lido Theater at 5:45 p.m.
These documentaries will inspire you and show you how we all have something inside of us that not only can make a difference but also that we have so much in ourselves for ourselves.
They also show you that life can be challenging and people around you can help.
We do not all need to swim a channel, surf around the world, produce a movie or make the Olympics. However, I do believe we all need to find what we are passionate about and I know for sure we all have something that makes us feel good about ourselves, and that makes a difference in the world.
Make sure you live that.
Visit NewportBeachFilmFest.com.