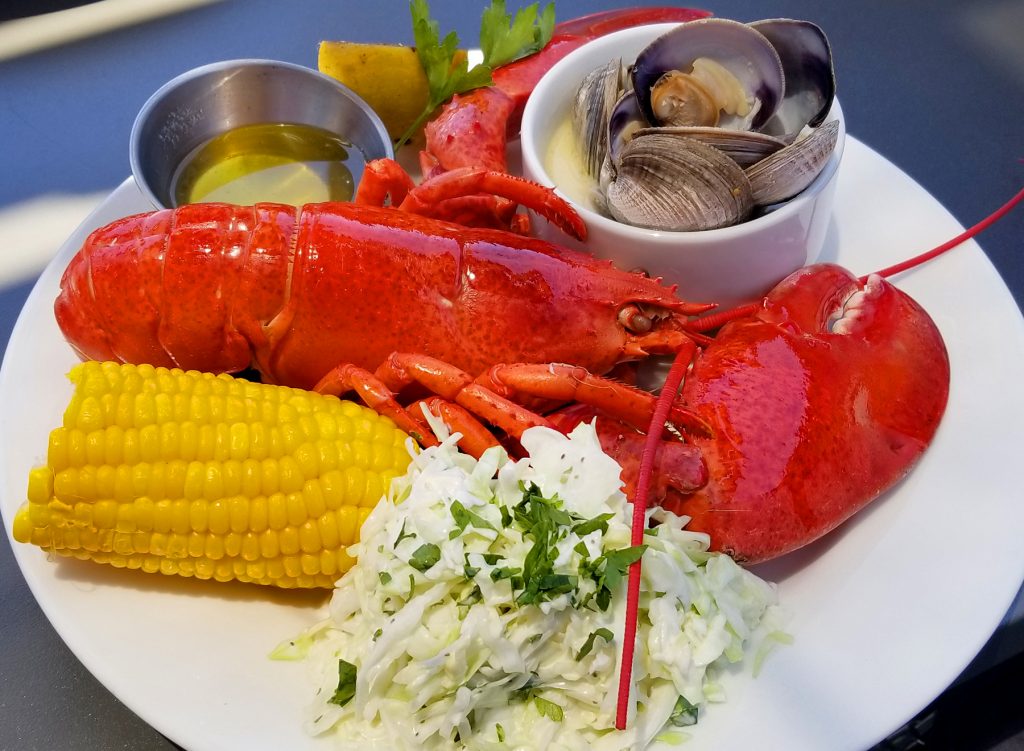 Bluewater Grill is known for hosting a monthly themed menu. One of their most popular is in July: the Bluewater Grill New England Lobster & Clambake, which kicks-off on July 10 with a Chef's tasting featuring a cup of Bluewater's signature New England clam chowder (the same recipe since the restaurant opened), followed by steamed Maine lobster, Manila clams, corn on the cob, baby red potatoes, coleslaw and drawn butter. Add a lobster bib and domestic white wines, and you have the makings of a terrific dinner. It's also a bargain at $39.95 (the value is $65).
I snuck in to Bluewater Grill on Newport Harbor recently with fellow NB Indy scribe Norm Bour to sample the lobster and clambake. Not surprisingly, we were impressed with the meal, which begins with a small loaf of fresh baked sourdough bread, followed by the clam chowder.
The lobster and clambake plate is a thing of beauty. The large lobster tries to hog much of the plate, but it's fighting for room with the container of clams in broth, the corn on the cob, and other items.
And since we had lobster on the brain (and on the palate), we also tried the lobster roll ($22) served in a toasted brioche bun. If you love lobster, you'll indeed love this dish.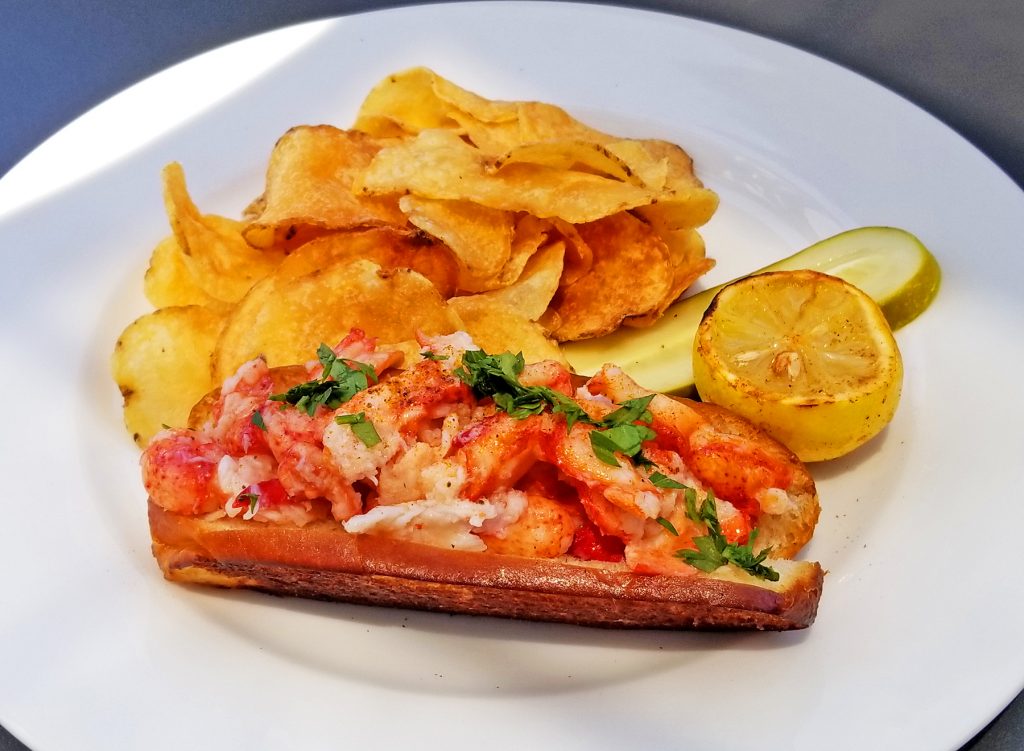 Can't make the July 10 lobster & clambake special event? Don't worry, Bluewater Grill will serve the same complete menu without the wine pairing July 11-30 for the same price.
The Maine lobster and Manila clams featured in the special meals are sustainably harvested.
According to Bluewater Grill co-owner and co-founder Jimmy Ulcickas, it's not a surprise that the New England Lobster & Clambake is the best-attended event on Bluewater's Second Tuesday Tasting schedule.
"I come from Massachusetts, and several Bluewater general managers hail from the Northeast, so we've adopted some of the best New England culinary traditions ranging from our homemade chowders and authentic Lobster Rolls to our Stuffed Maine Lobster during the holidays," said Ulcickas. "But our New England Lobster & Clambake continually ranks as the most popular, and has become a Bluewater summer tradition."
Visit bluewatergrill.com for more information.