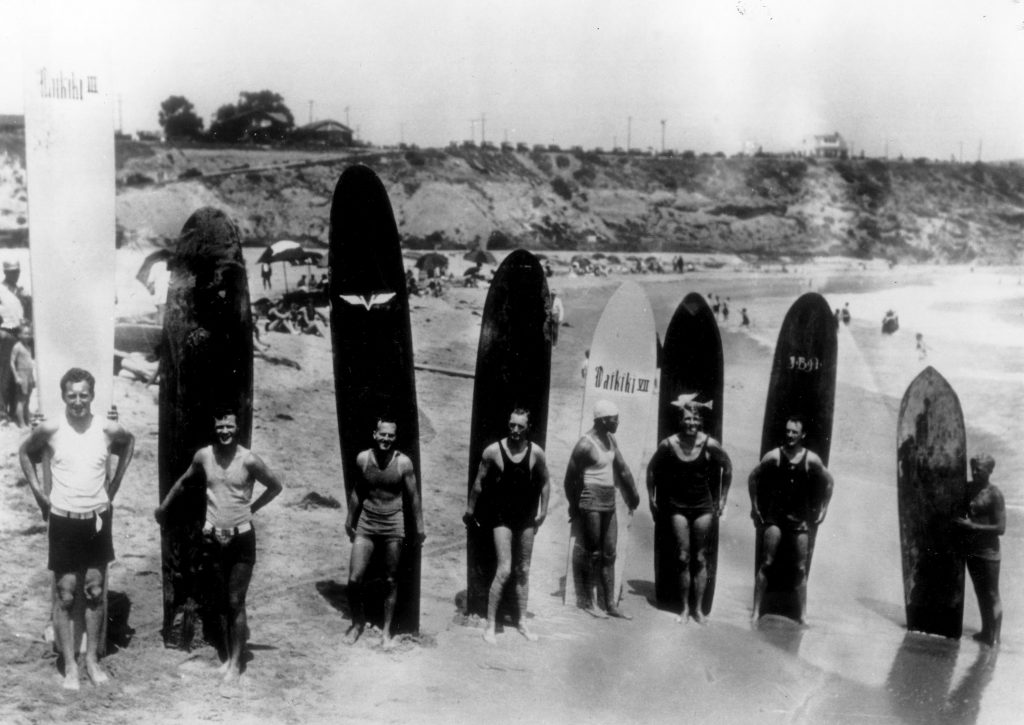 Surfers and history buffs alike will be interested in an upcoming free lecture, being held 90 years, almost to the day, after the Corona del Mar Surf Club hosted the first Pacific Coast Surf Board Championships.
Paul Burnett will speak at Sherman Library & Gardens on Aug. 7 at 7 p.m.
On August 5, 1928, the CdM group held that historical first competition. There were contestants from Santa Monica, Santa Ana, Redondo Beach and Los Angeles, making a total of 15 entries.
"This contest paved the way for future surfing competitions and it all started with the swells at Corona del Mar," library officials wrote in an announcement of the event.
Burnett, co-author with his wife ,Claudine, of "Surfing Newport Beach: The Glory Days of Corona del Mar," will discuss the history and highlights of the that eventful contest back in 1928.
For more information, visit slgardens.org